Award-winning product design – Red Dot Award: Product Design 2023 for Cameo S4 IP LED Soft Panel
The Cameo S4 IP LED Soft Panel has been awarded the Red Dot Design Award 2023 in the category "Product Design". The IP65-certified LED softlight from the new Cameo S series convinced the international panel of experts with its sophisticated housing concept and practical handling for preferred outdoor use in the areas of TV/film, event, livestream and more. With the renewed award of the internationally renowned design award, the Adam Hall Group sees itself strengthened on its way to develop innovative event technology solutions close to the customer in 2023.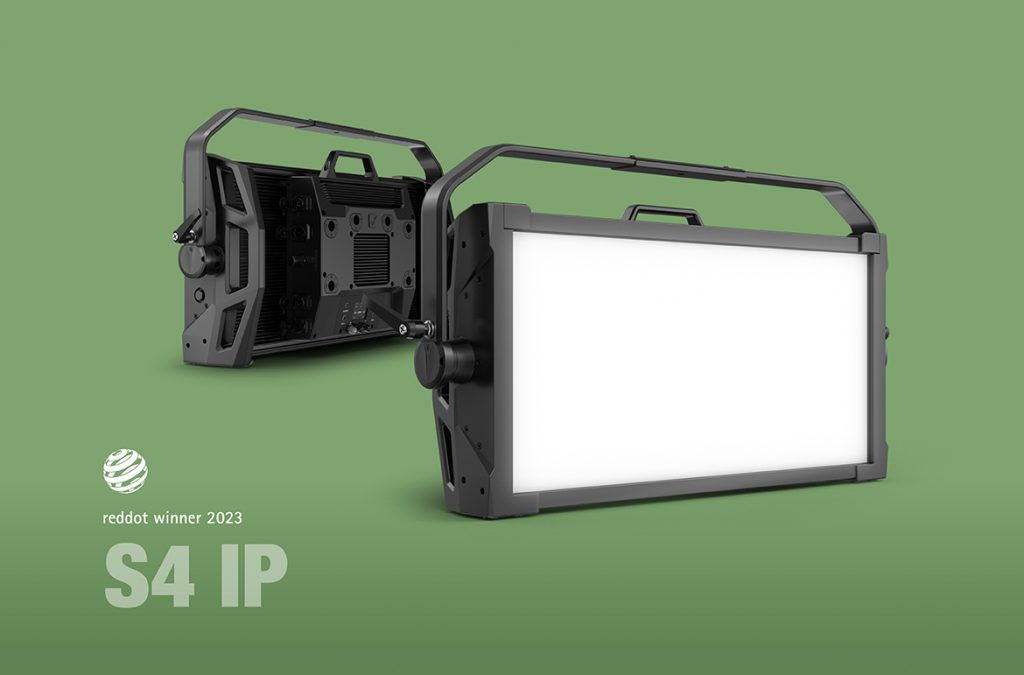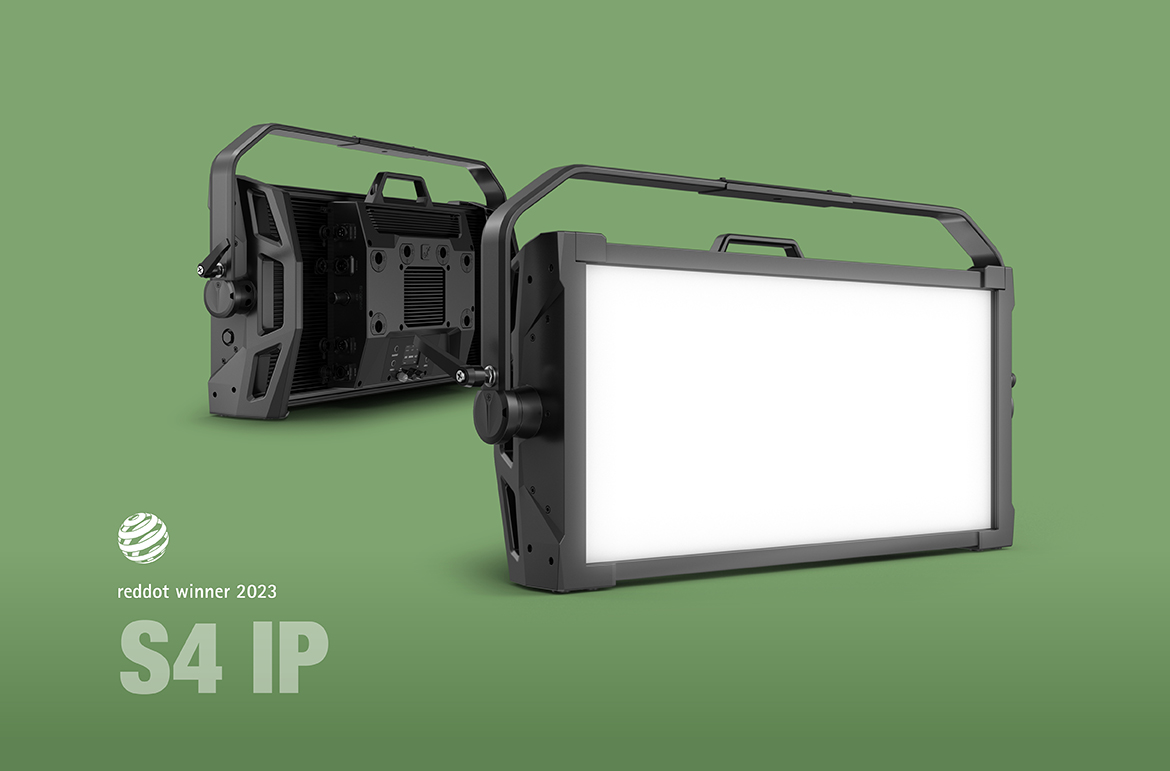 The compact S4 IP is based on 544 single SMD LEDs per colour (RGBWW) arranged in a cluster of 4 and, thanks to its excellent colour rendering, sets people and objects centre stage with a natural, diffuse light. During the development of the S4 IP, Cameo placed the highest value on the housing concept and handling. The fixed handles on the side ensure safe and comfortable transport and allow the panel to be quickly aligned with people and objects on set.
The S4 IP is also very easy to operate – either via push encoders, shortcut buttons and a menu display on the back of the housing or via EZRemote using the optional UNICON® DMX/RDM controller. For direct operation at the fixture, Cameo has arranged the control panel with a recessed seat to protect the S4 IP not only from accidental adjustment, but also from shocks and other external impacts.
Red Dot Design Award
The Red Dot Award: Product Design, which has existed in its origins since 1955, honours the best products of each year. In 2023, the submitted products were evaluated in 51 competition categories. 43 jurors came together for this. According to the four qualities of good design as well as against the background of their socio-cultural character, their technical focus and their design expertise, they decided which submitted product designs fulfilled the criteria for a Red Dot or Red Dot: Best of the Best award. In the process, the products were not in competition with each other, but are reviewed individually.
From now on, the Cameo S4 IP LED Soft Panel can be seen in the online exhibition on the Red Dot website. On 19 June 2023, the winners of the Red Dot Award: Product Design will be celebrated at the Red Dot Gala. The award ceremony in the Aalto Theater in Essen is the highlight of the competition year.
#RedDotAward #Cameo #ForLumenBeigns #EventTech #ExperienceEventTech
---
Further Information:
red-dot.org
cameolight.com
adamhall.com