Award-winning product design – 2023 Red Dot Design Awards for LD Systems & Cameo
For decades, the Red Dot Design Award has been one of the most renowned prizes for outstanding product design. If you want to convince the international Red Dot jury, you have to offer something special – be it aesthetic, functional, smart, or innovative. Over the past few years, products from the Adam Hall Group LD Systems and Cameo brands have received several Red Dot Awards in the "Product Design" category. Now, in 2023, several more Adam Hall Group audio and lighting solutions are on the list of award winners.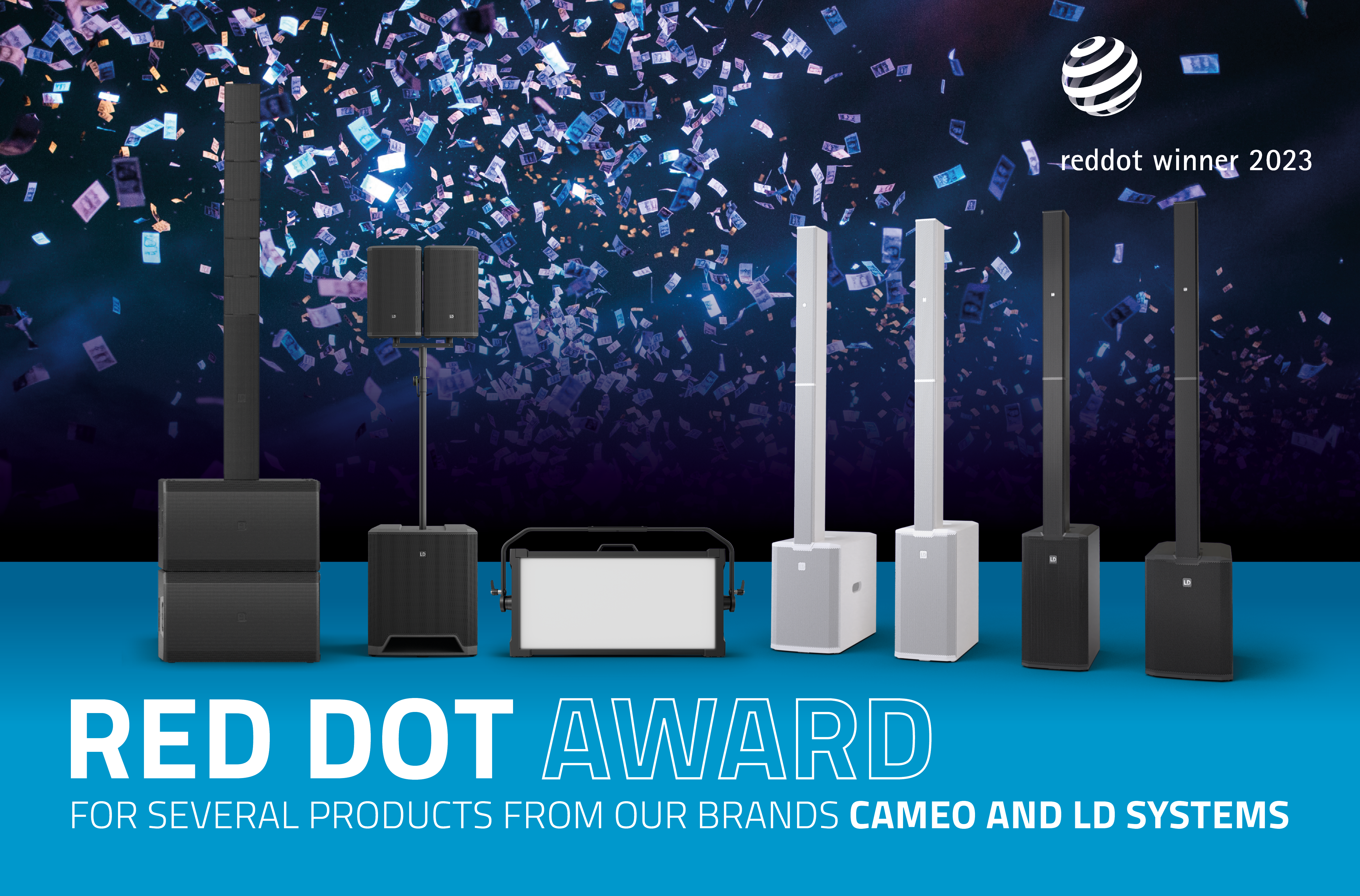 LD Systems MAILA®
The Modular All-Round Intelligent Line Array, or MAILA for short, marks the next milestone in the history of the LD Systems brand. MAILA combines the best concepts in sound reinforcement technology and sets new standards as a scalable sound reinforcement system in its diversity and flexibility. Based on four basic elements, MAILA is available in several sets and performance classes and impresses across the board with its slim, wireless design concept in live venues and theatres, or at corporate events. All MAILA setups have great sound in common, accompanied by well thought out features and technologies that noticeably simplify the life of every sound engineer.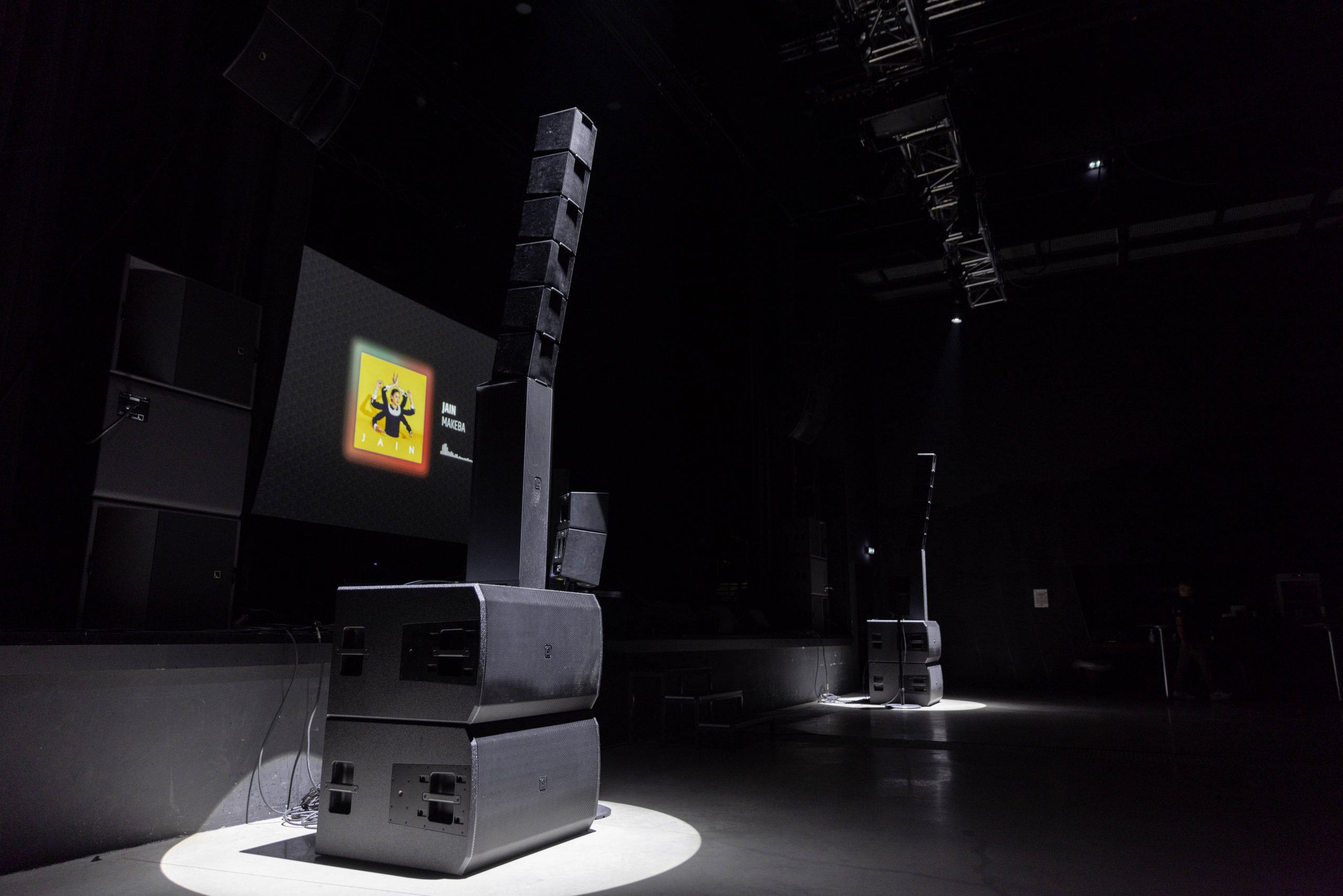 LD Systems MAUI® G3 Series
With the MAUI G3 Series, LD Systems has retained the well-known strengths of the MAUI column PA systems: a well thought out all-in-one concept of sound, design, technology and handling that is equally suitable for mobile use on live stages and in clubs, as well as for weddings and corporate events. For the new series generation, the LD Systems R&D team put special emphasis on revising the subwoofer and expanded the DSP functions, making the G3 Series the most powerful and versatile MAUI to date.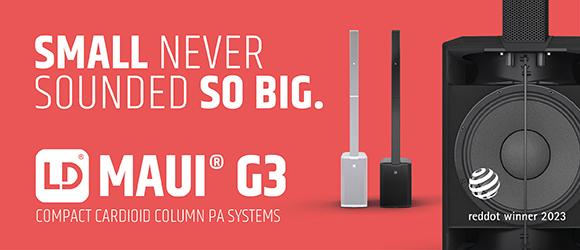 LD Systems DAVE® G4X Series
DAVE – a name that, at LD Systems, stands for active 2.1 PA systems that have everything DJs and musicians need: a powerful and universally applicable sound, sophisticated functions, and compact dimensions. With the DAVE G4X Series, LD Systems redesigned these extremely popular PA systems from the ground up. With its newly developed 2.1 design, the G4X Series forms an optimally matched, compact system with professional acoustic properties. Set it up, plug it in – and enjoy the sound!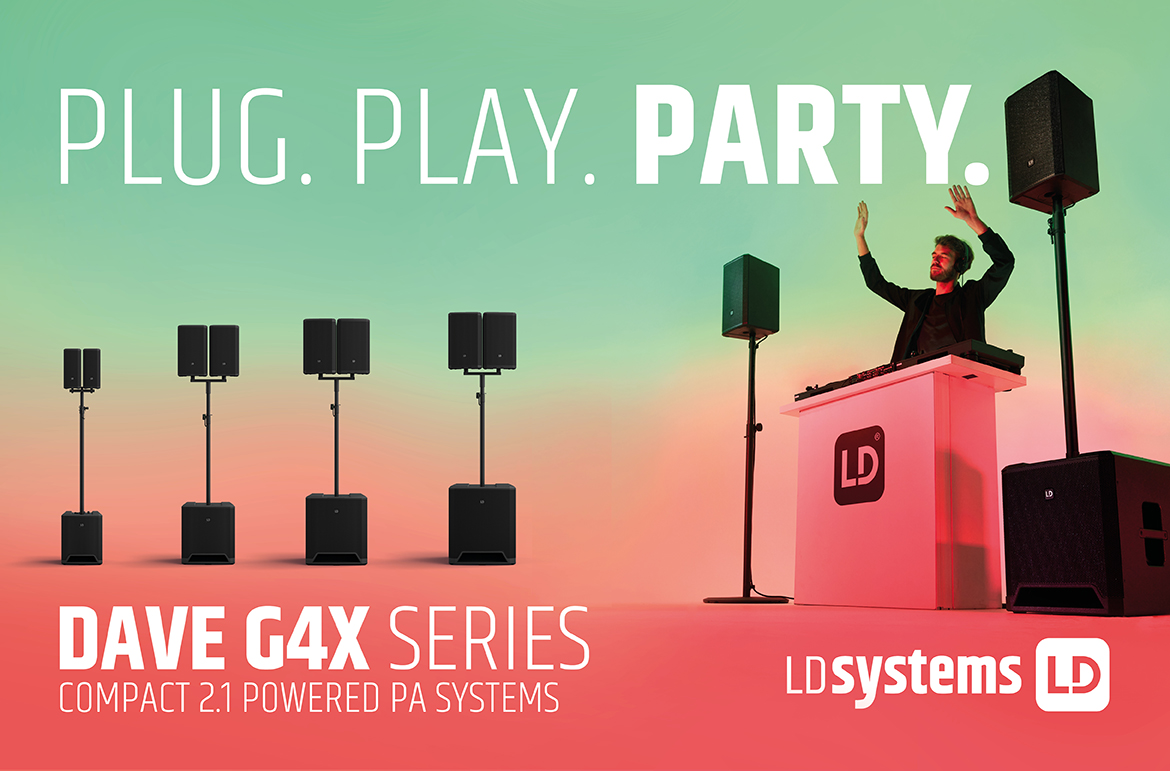 Cameo® S4 IP
The S4 IP LED Soft Panel is an IP65-certified LED soft light and the first product of its kind in Cameo's portfolio. In addition to its extremely high colour values for natural illumination of people and objects, the S Series is particularly impressive with its sophisticated housing concept and practical handling for preferred outdoor use in the areas of TV/film, events, live streaming, and more.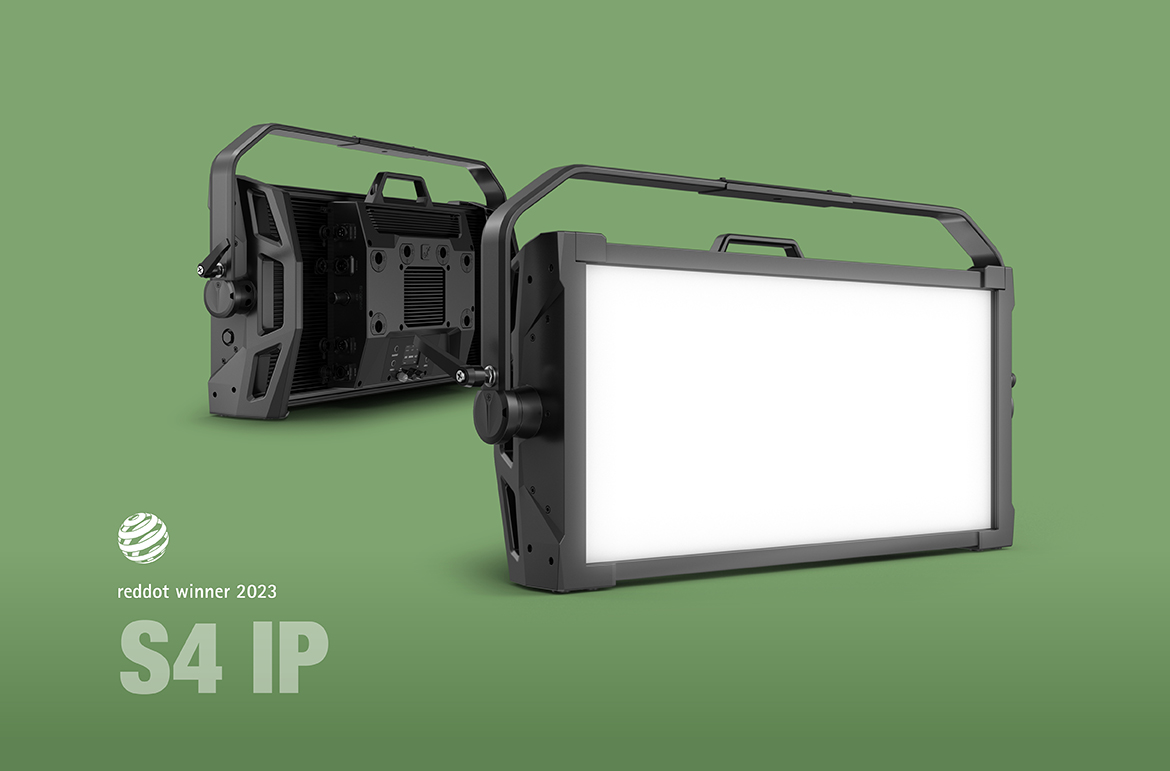 "We're honoured that the Red Dot jury has awarded the development achievements of our R&D team on several levels this year. With the MAILA system from LD Systems, we have shown that the PA/line array sector is far from being exhausted. In addition, the new series generations raise our long-time bestsellers – MAUI and DAVE – to a new level in terms of sound quality and functionality. Meanwhile, with the Cameo LED Softlights, we have even introduced a completely new product type to our fixture portfolio, which proves itself with sophisticated functions and a wide range of applications in a highly competitive market."

Alexander Studte, Director R&D Adam Hall Group
Red Dot Design Award
The Red Dot Design Award: Product Design, which has existed since 1955, recognises the best products of each year. In 2023, the submitted products were evaluated in 51 competition categories. A total of 43 jurors came together for this. According to the four qualities of good design, as well as against the background of their socio-cultural character, their technical focus and their design expertise, they decided which submitted product designs fulfilled the criteria for a Red Dot or Red Dot: Best of the Best award. The products were not in competition with each other, but are reviewed individually.
From June 19 2023, the award-winning products from LD Systems and Cameo can be seen in the online exhibition on the Red Dot website. In addition, the winners of the Red Dot Award: Product Design were honoured during the Red Dot Gala at the Aalto Theatre in Essen, Germany.
#RedDotAward #LDSystems #YourSoundOurMission #Cameo #ForLumenBeigns #EventTech #ExperienceEventTech
---
More information:
red-dot.org

ld-systems.com
cameolight.com
adamhall.com