CO2 balancing, optimisation of the e-charging processes and Team Green – Sustainability Update Q1 2023
In this Q1 2023 sustainability update, we take a look at the sustainability issues and projects we've been working on over the past few months, and also give a sneak peek at some of our plans for the coming months.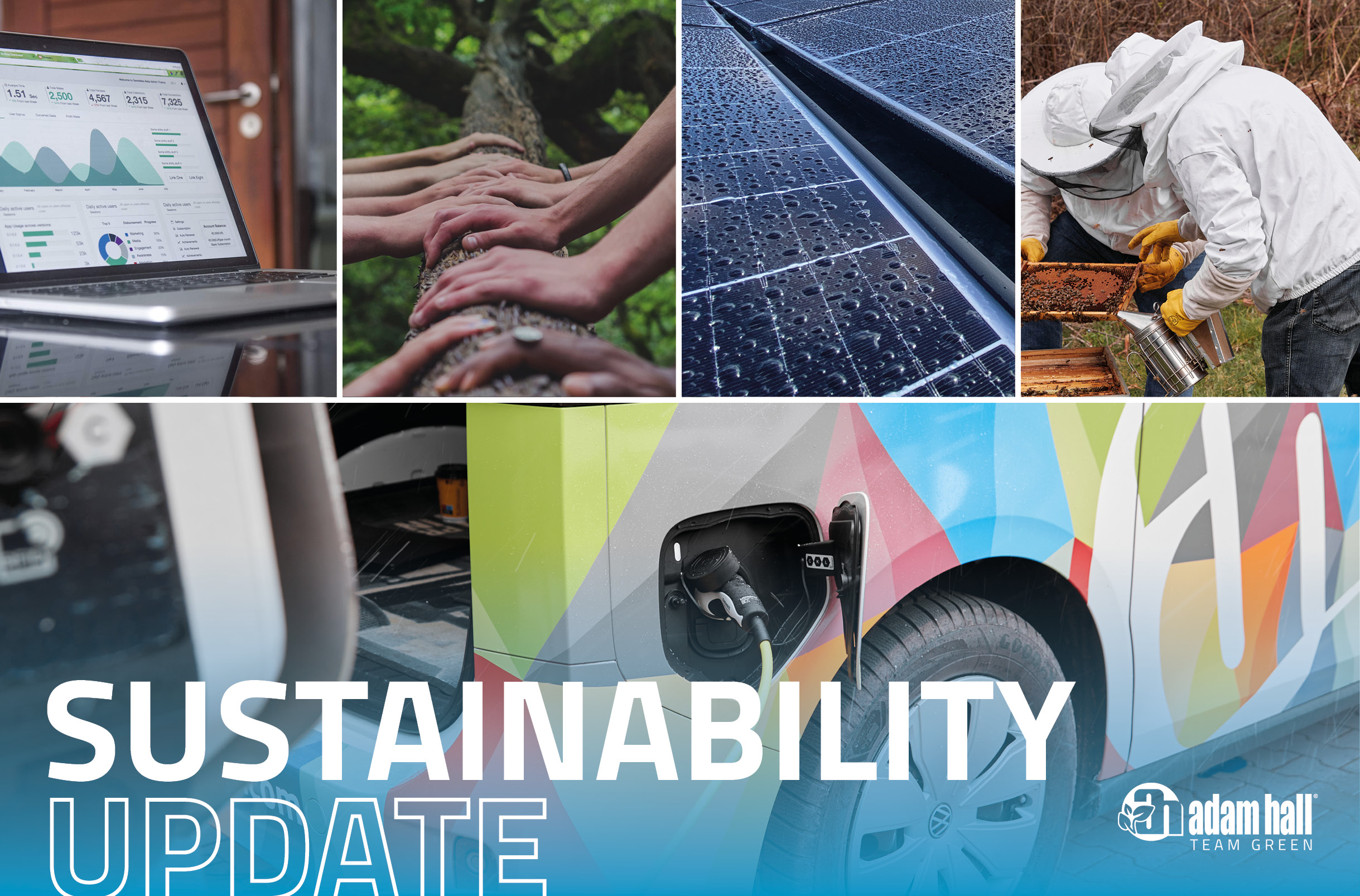 Adam Hall Group carbon footprint determined for 2021
As teased in the last update, we have started to measure our company's carbon footprint. The data collection and calculation for 2021 is now (almost) complete and since April 2023 we have been dedicating ourselves to the data collection and calculation for 2022. A big goal for the measurement in this period: even more precise data and the more detailed measurement of Scope 3 – the area that includes all indirect upstream and downstream emissions – to make our CO2 footprint even more meaningful.
The biggest insights from our 2021 carbon footprint:
Most of the emissions in Scope 3 occur during the production and transport of the products we manufacture
The greatest reduction opportunities can be derived from these emissions
Accurate recording of this data is particularly important
Measuring our emissions is only the beginning on the road to a more sustainable and long-term carbon neutral company. That is why we are starting directly to look for ways to reduce our emissions within the relevant sections of the value chain. To this end, the first workshops will take place in spring and summer 2023 with employees from the areas involved.
We are carrying out CO2 balancing and the resulting projects in cooperation with the US technology company SINAI, based in San Francisco, which recently published a case study on our cooperation.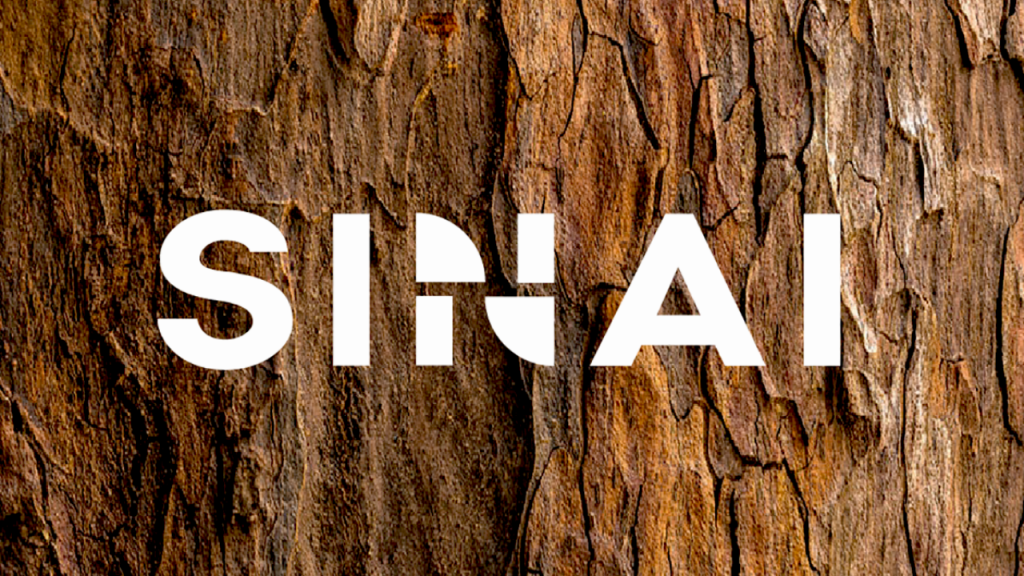 Facts about the electricity produced by our photovoltaic system of solar panels
In 2022, we produced almost 800,000 KWh of solar electricity from our photovoltaic system. This covers about 70% of our electricity needs. We purchase the remaining 30% with certified green electricity from the electricity provider LichtBlick.
We are currently looking into possible solutions for storing our electricity so that we can also use it in winter and whenever less electricity is produced.
Optimising the charging processes for e-cars
We have been working with innocept mobility since the beginning of 2023. The first test runs for our first joint project started in February 2023. The up-and-coming start-up from Frankfurt, Germany, offers smart software solutions for optimising charging processes for e-cars. They are currently developing an App-controlled smart queue for our e-charging stations that improves charging station management.
We are also launching an energy management pilot project with innocept mobility at our German site, which includes using the energy generated by our PV system more efficiently. With this cooperation, we are pleased to be able to drive forward another sustainability project and thus also support an up-and-coming start-up.
Our bees have awoken from hibernation
Our bees have survived the winter well. A few weeks ago, when the weather was warmer for the first time, our colleagues, who, as hobby beekeepers, are mainly responsible for looking after the hives, took a look at all the hives, inspected the stocks and did some spring cleaning so that the bees can now diligently collect pollen and nectar again. The particularly good news is that the queens are doing well and there are plenty of brood cells. So, nothing stands in the way of a buzzy spring/summer with lots of buzzing bees!
Team Green
Our Team Green, a voluntary sustainability working group with colleagues from different areas, has also been active again since the end of 2022. A few new faces have joined and there are many small and large sustainability projects that we want to work on together in the future. Two examples are the material labelling of our products or the optimisation of waste separation in our offices.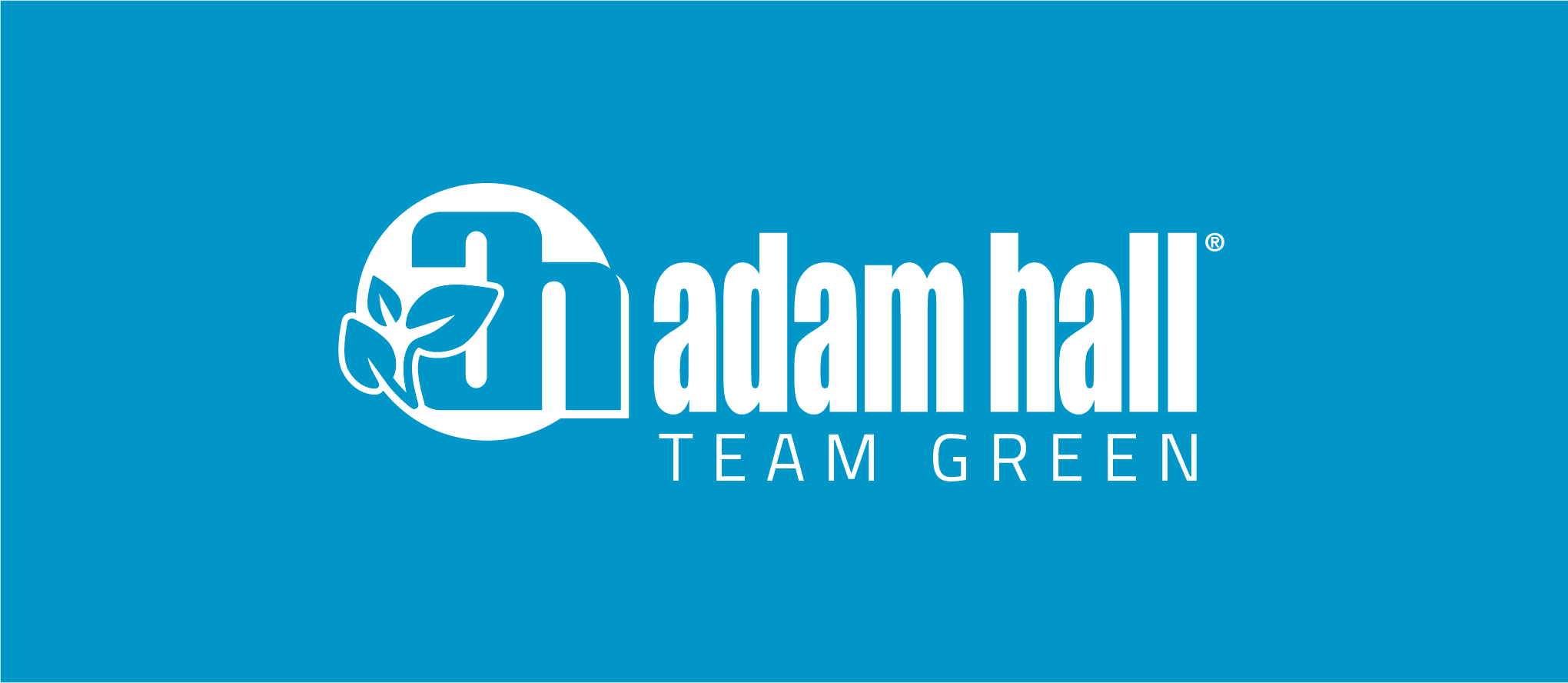 Outlook & next steps
The area of sustainability is growing and there are many exciting sustainability projects waiting to be implemented in the coming weeks and months. This much we can reveal in advance:
We will deal more intensively with the topic of "sustainability reporting"
For more systematics and structure in the process, we are looking into the development of an environmental management system
One thing is certain: it remains exciting! We will keep you up to date!
#AdamHallGroup #EventTechnology #Sustainability #AdamHallGroupSustainability
---
More information:
adamhall.com/sustainability