Successful years – Adam Hall North America continues growing
In 2018, the Adam Hall Group made the leap across the ocean. With the founding of Adam Hall North America Inc., customers in the USA and Canada benefit directly from the full range of products and services offered by the global manufacturer and distributor of event technology solutions based in Neu-Anspach, Germany.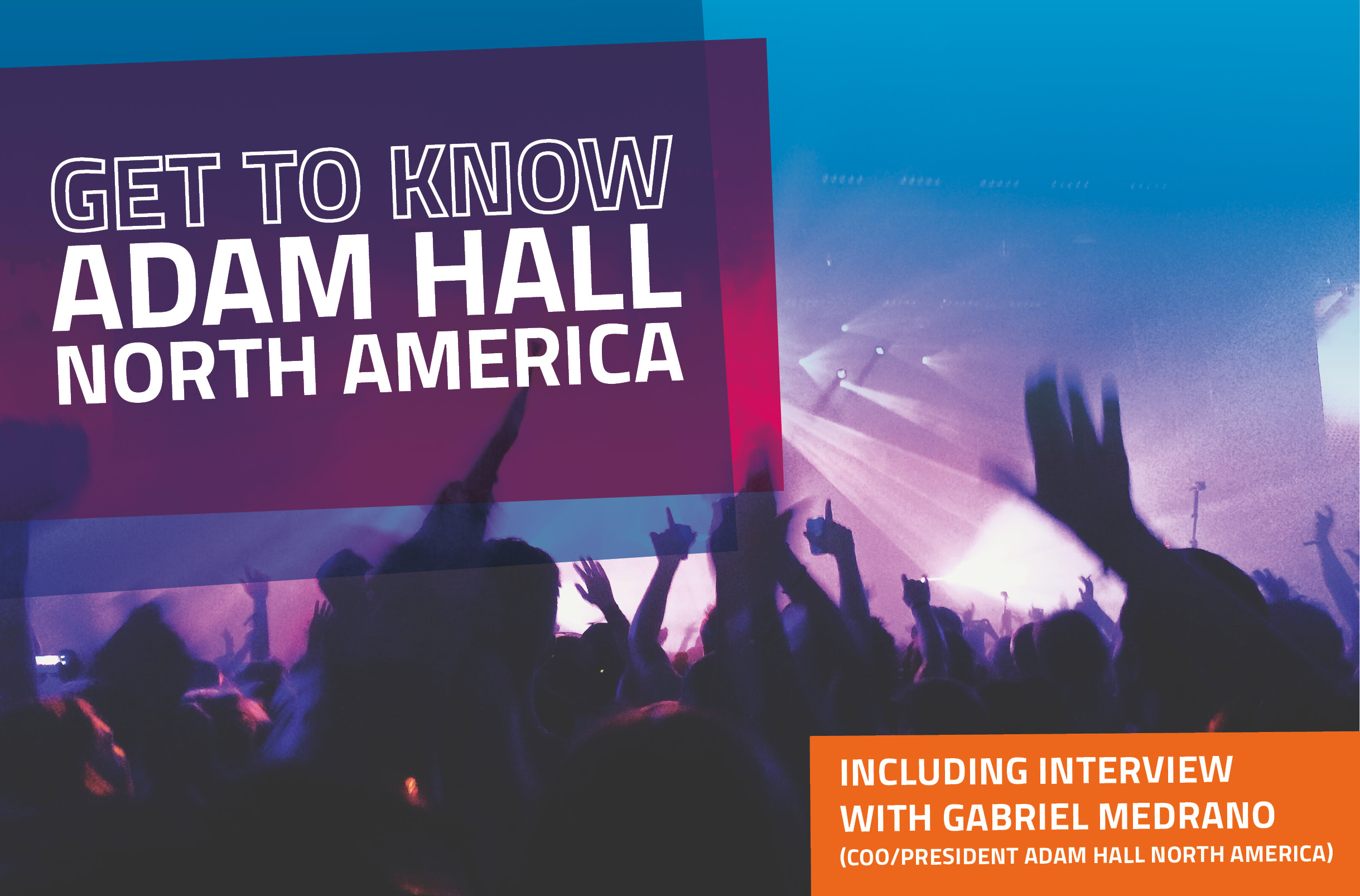 "Wherever humans come together we enable them to share their passion and enjoy great moments." This key statement from the Adam Hall Group's mission statement describes best what we want to achieve with our event technology solutions: whether you're a musician or a band, a DJ, a content creator, an event technology service provider, a dealer or a rental company – anyone who shapes, designs and runs events needs reliable partners working with the same passion and level of expertise to turn the show into an unforgettable experience. To fully meet this standard also in the USA and Canada, Adam Hall North America Inc. was founded as an independent branch of the Adam Hall Group.
"Adam Hall North America's primary focus is the retail market, which we serve with both our own brands and our world-renowned distribution brands: Hofner, Maton, EBS and Mad Professor."

Gabriel Medrano, President/COO Adam Hall North America
Where is Adam Hall North America Inc. located?
Adam Hall North America Inc. is headquartered in Riverdale, New Jersey. Here, all the threads of our constantly growing North American team come together. The headquarters also offers an in-house service centre for repairs, maintenance, and customisation, plus a showroom for partners, customers and interested visitors featuring the entire range of Adam Hall Group's own and distributed brands.
Who is Adam Hall North America?
The Adam Hall North America team consists of a total of 14 (spring 2023) under the leadership of President/COO Gabriel Medrano. Gabriel has been with the Adam Hall Group for more than 20 years and was responsible, among other things, for the development of the Southern European market including its own offices and showroom in Barcelona, Spain.
"For Adam Hall North America, we were able to leverage all our strategic experience from developing other international markets. The most important thing is to build a strong team to jointly elaborate ideas and be innovative."

Gabriel Medrano
Watch the full interview with Gabriel Medrano at NAMM Show 2023 here:
In addition to the Adam Hall North America sales team, led by Rob Olsen, and a large sales partner network, our customers in North America also benefit from our technical support expertise gained over decades, as well as a local marketing team dedicated to the North American market.
For more information on the Adam Hall North America team, click here.
What does Adam Hall North America offer?
The same as the worldwide Adam Hall Group: an extensive range of pro audio solutions, stage equipment, musical instruments, and hardware components for manufacturing flight cases.
Our own brands:
Our exclusive US distribution brands:
Adam Hall North America runs its own logistics system for the North American market to ensure swift and reliable product availability. In cooperation with our USA service centre, we can thus offer our customers the best possible service right where they need it.
"With the upcoming launch of our B2B web store for the USA market, we will hit another milestone. Soon our customers will be able to access our products and place orders online 24/7, including accessing information on shipment availability, prices, individual customer discounts, and much more."

Gabriel Medrano
#AdamHallGroup #ExperienceEventTechnology #AdamHallNorthAmerica #LDSystems #Gravity #Palmer #Defender
---
More Information:
adamhall.com