Why women are irreplaceable in the event industry and IT – our contribution to International Women's Day
March 08 is International Women's Day. For the 112th time, this date is representative of the long and ongoing worldwide struggle for equal rights and against discrimination. In addition to the great struggles and achievements of the past decades – the right to vote for women, the equal rights article in the German Basic Law, the abortion law and many more – the struggle for equal treatment is still taking place today on many levels and in many areas.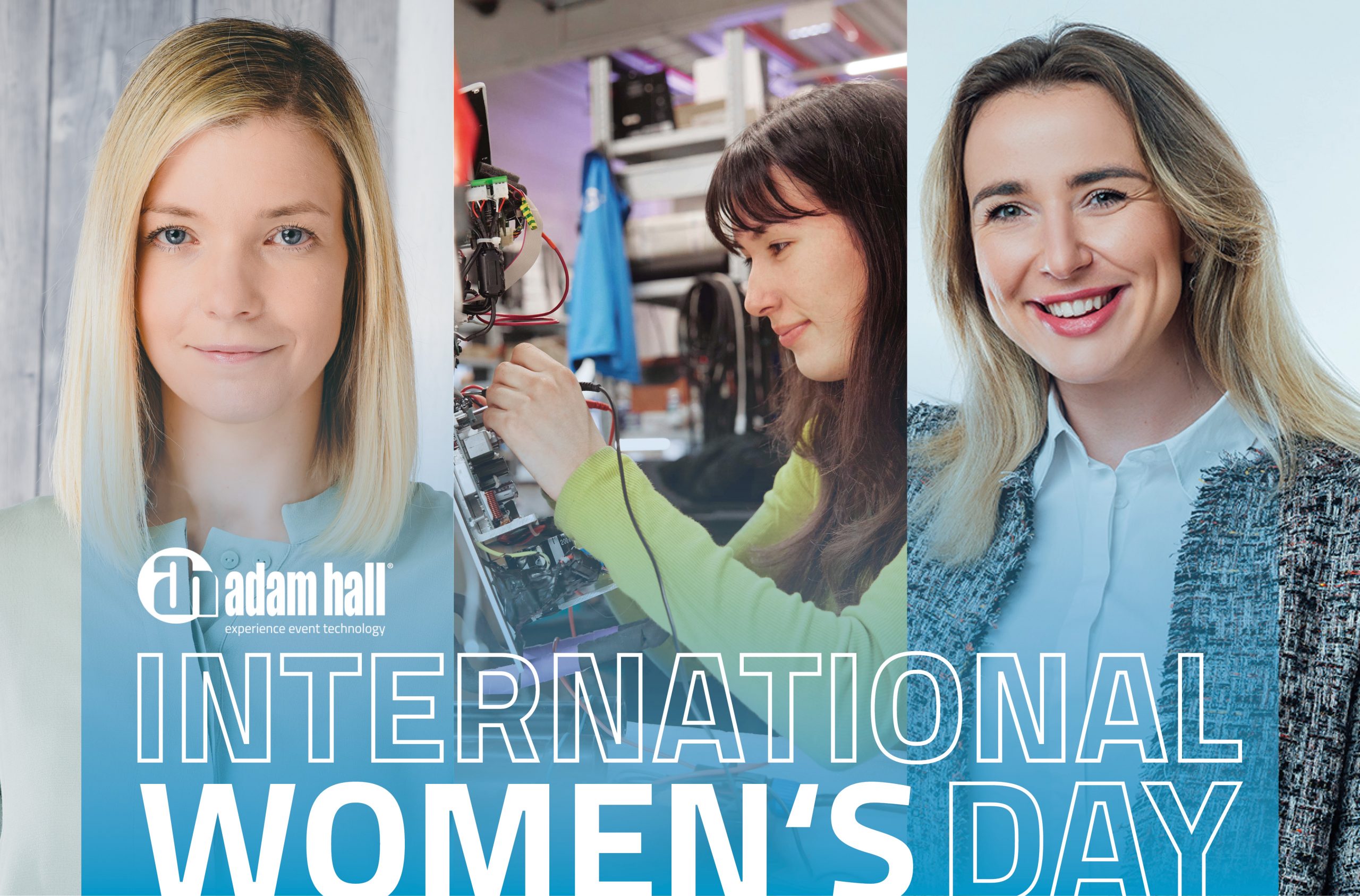 In the event industry, the imbalance between men and women is obvious. Anyone who has ever visited one of the big trade fairs, taken part in a seminar or workshop, or simply been present during the setting up of an event will immediately agree. Would you like some figures? According to an IGVW study in cooperation with R.I.F.E.L. (the Research Institute for Exhibition and Live-Communication) from 2021, 84.3% of the players in the event industry are men. Among technical service providers, the share of women is less than 10%.
Many other male-dominated industries, including IT and electrical engineering, show similar figures. According to sources from the Federal Statistical Office, only about one in five computer science students is female, and in the field of study of electrical engineering and information technology the figure is under 15%.
We are looking for new female colleagues
We at Adam Hall Group currently have many vacancies, especially in IT, sales and other areas that offer a lot of potential. We'll say it clearly: dear women, we need you!
We are a modern and innovative company with a very appreciative corporate culture, and we live for our industry: our equipment creates the technical conditions for events to take place that bring people together and generate emotions. Without this technology, there is no magic. This spirit drives our colleagues every day.
And we also have a clear stance on salary: we don't make any differences in salary between the sexes. What counts is what people bring with them in terms of experience and knowledge that enables them to do their job well.
It's about passion
And yes, it may be that you can earn more money at a large corporation than at a medium-sized company. But the Adam Hall Group offers some advantages that few companies of this size, and especially corporations, hardly ever offer: agile working in small teams, promotion of development opportunities, short decision-making paths, creative freedom, benefits such as e-charging stations, JobRad cooperation (with a bicycles for employees scheme), sports courses, subsidised lunches in our own restaurant and, above all, flexible and hybrid working models wherever possible – because life needs flexibility.
We have created a company headquarters in Neu-Anspach, in the Taunus region of Germany, that is reminiscent of a visit to Silicon Valley with a personal touch. It doesn't always have to be the hip downtown location, which is enjoyable because of its location but lacks personality.
The unique spirit of the Adam Hall Group Experience Centre is also enjoyed by our 330 colleagues. We asked three of them to tell us why they work at Adam Hall Group:
Kristin Enderlein, Business Intelligence Consultant
Kristin has been with Adam Hall Group since 2022. Prior to that, she worked in the IT department of a pharmaceutical company for 10 years. As a mother of two, a school-age child and a kindergarten child, she joined us part-time and appreciates the opportunity to easily work from home when circumstances require it.
"At a medium-sized company like Adam Hall Group, everyone knows everyone else and you can create real added value for the company through your work. We are all on a first-name basis here, the lines of communication are short, the hierarchies are flat, and you take on responsibility directly. The last six months have flown by."

Kristin Enderlein, Business Intelligence Consultant
Laura Debes, Service Technician/Customer Service
Laura trained as an "electronics technician for devices and systems" at Adam Hall Group and has been a permanent member of the Customer Service team since 2022. Even though Laura finds it difficult to put the magic of technical devices into words, she has a clear opinion on the dusty stereotype of "women in technical professions".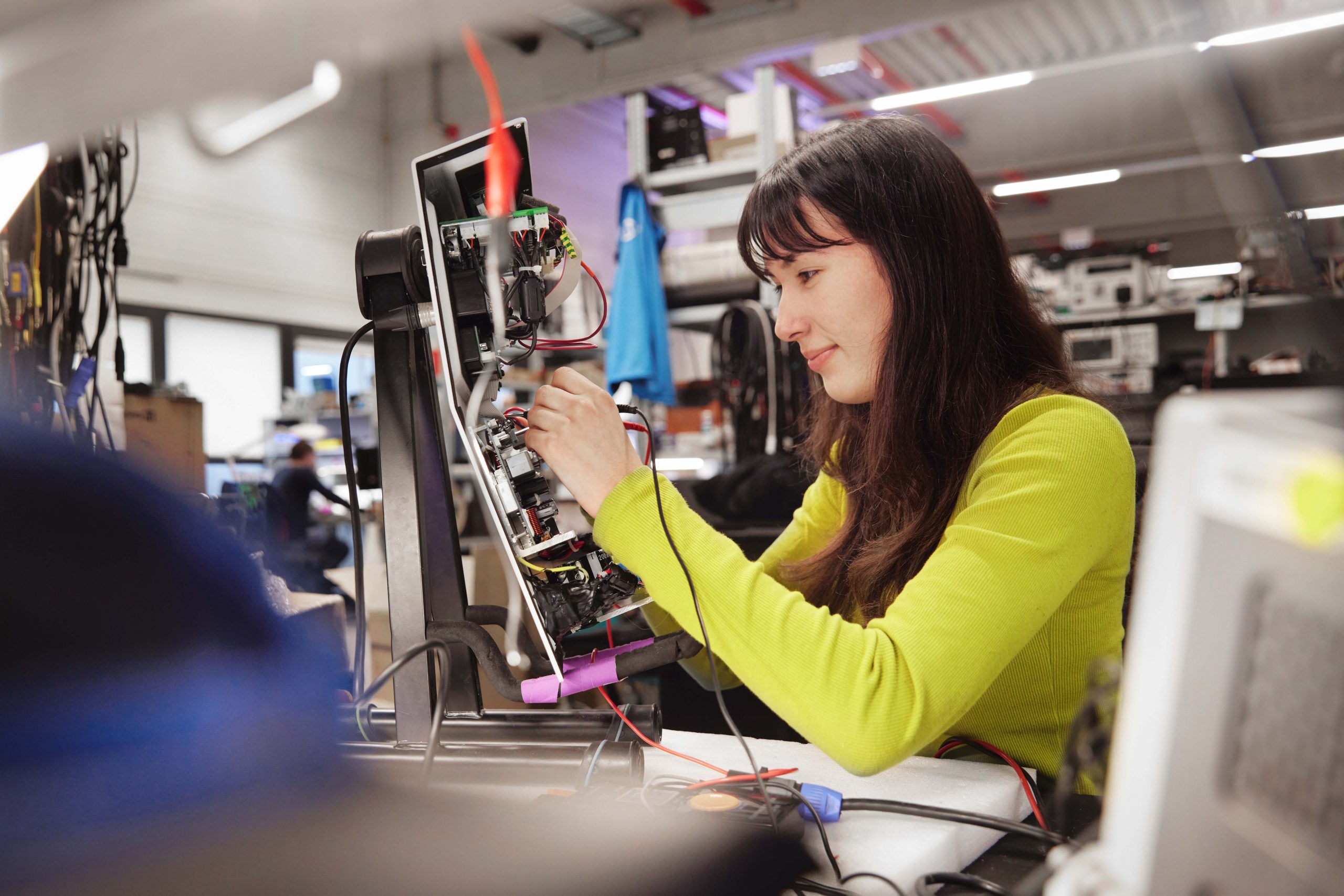 "No matter what gender – it's all about doing your job with passion and conscientiousness, showing an interest and developing yourself further, for example with further training to become a master craftsperson, with retraining, or with a degree. The chances of moving up have never been better."

Laura Debes, Service Technician/Customer Service
Anastasiia Trubnikova, Senior Global Brand Marketing Manager Cameo Lights®
Anastasiia started at Adam Hall Group last autumn and leads the marketing hub for our lighting brand, Cameo. Anastasiia came to us from the traditional B2B marketing circuit and here's what she has to say: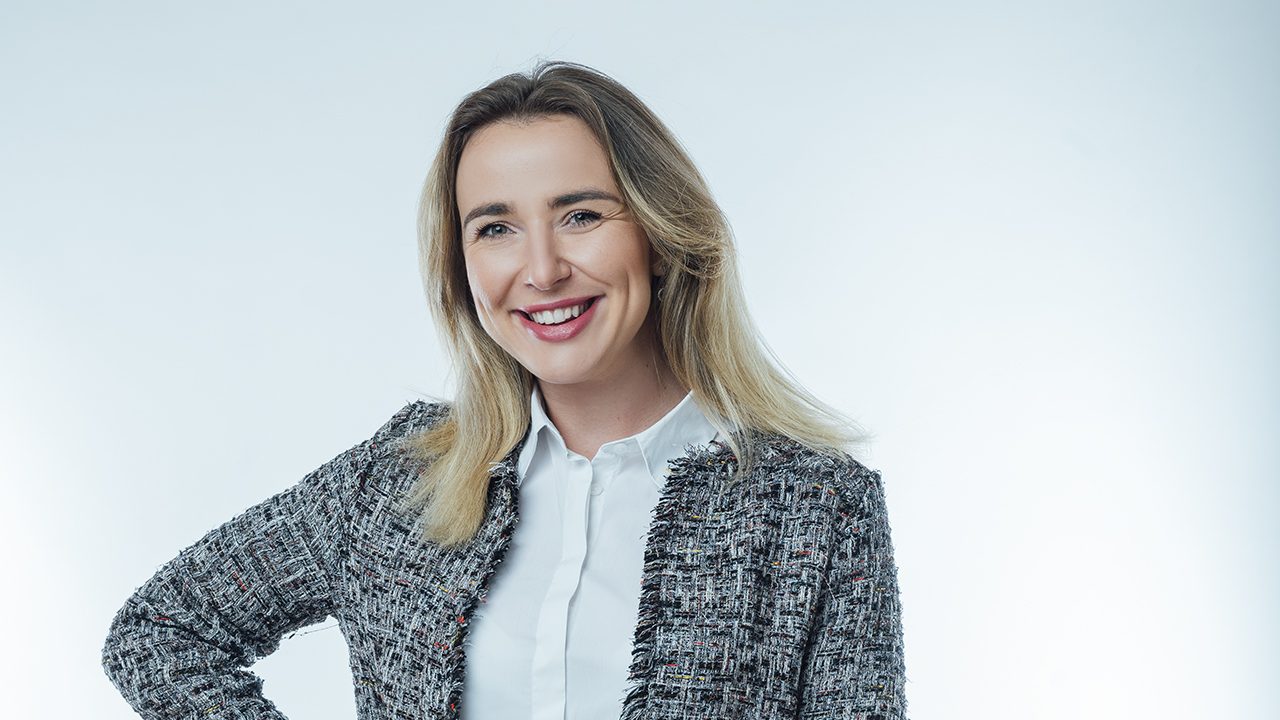 "I stand my ground in this male domain, but experience only positive things. Here I experience that it makes no difference that I am a woman – it is what I contribute that counts, not how I look or what gender I am. Here I can make a difference – that is unique!"

Anastasiia Trubnikova, Senior Global Brand Marketing Manager Cameo Lights®
Dear women, we need you! Tell us your story and we look forward to receiving your applications!
---
More info:
www.adamhall.com/jobs
#AdamHallGroup #WeWantYou #InternationalWomensDay #GRLPWR