Solid base for fat beats – DEFENDER at the BigCityBeats WORLD CLUB DOME 2022
The "biggest club in the world" is back! After a two-year break, WORLD CLUB DOME showed at the beginning of June 2022 why the multi-day festival in and around Deutsche Bank Park in Frankfurt, Germany, is one of the most important electronic music events in the world. For this year's "Las Vegas Edition", organiser BigCityBeats designed a huge party area with over 25 stages on an area of around 700,000 m2. More than 180,000 visitors danced to the beats of DJ stars like David Guetta, Steve Aoki, Deadmau5, and more. To ensure that the mega-event – with its explosive displays of light, video and pyrotechnic fireworks – could take place safely and without causing anyone or anything any damage, the team from infrastructure service providers The Power Company laid hundreds of DEFENDER cable protectors throughout the grounds.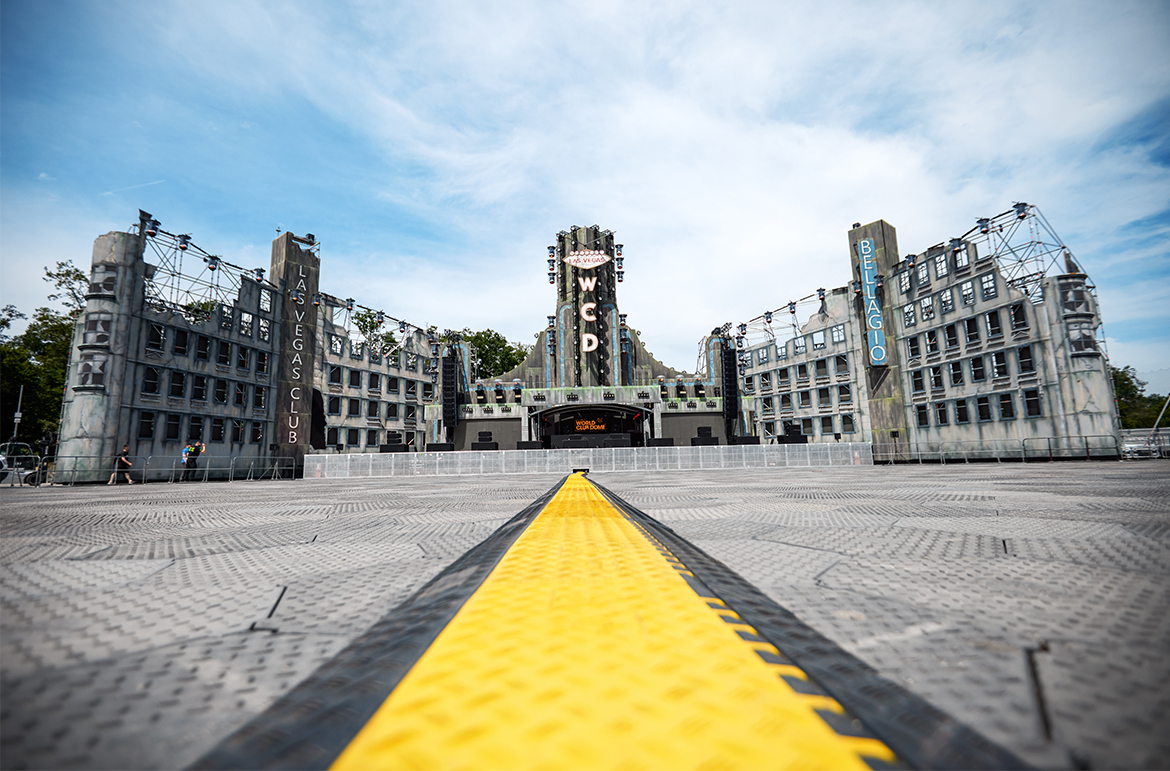 In addition to more than 300 DEFENDER MIDI 5 and 400 DEFENDER MINI cable protectors, The Power Company also relied on the modular MIDI 5 2D series, which, with its particularly flat gradient, ensures easy crossing for wheelchairs, and is at the same time stable enough to withstand heavy loads from vehicles.
The core of the setup was formed by 142 DEFENDER MIDI 5 2D middle sections with five cable ducts, which were supplemented by 136 MIDI 5 2D R ramp modules. Thanks to the innovative DEFENDER 3D LaserGrip surface, with its special ergonomic design and non-slip structuring, the MIDI 5 2D series also reduces the risk of the cable bridges accidentally being moved.
The following DEFENDER products were used at the BigCityBeats WORLD CLUB DOME Las Vegas Edition 2022:
#Defender #ProtectYourWorld #EventTech #ExperienceEventTechnology #WheelChairAccessible #Inclusion #LowBarrier #CableProtectors
---
Further information:
worldclubdome.com
thepowercompany.de