Tested: Palmer PEDALBAY® 60 PB Set
The Pedalbay 60 PB set is an all-in-one solution with an integrated power supply for versatile effects applications. delamar has looked closely at the set and tested it.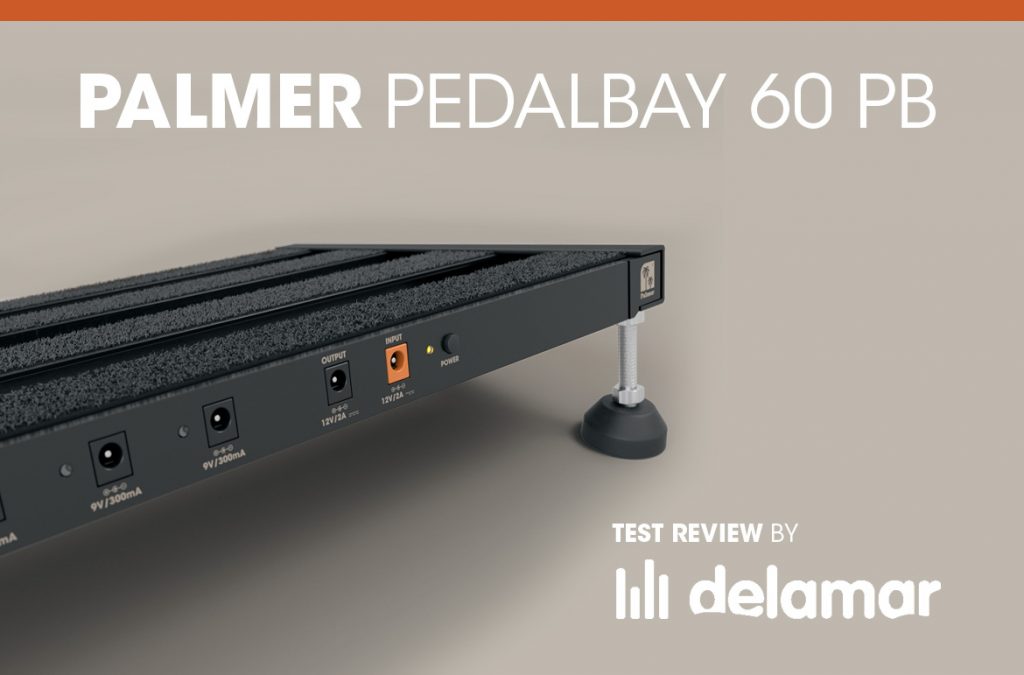 The PEDALBAY® 60 PB set combines the well-known Palmer PEDALBAY® 60 and the Palmer WT PB 60 power supply with eight individually isolated outputs. Its patented integration system means that the power supply can be installed and secured in place of the rear rail of the PEDALBAY® 60. As a result, the power supply and PEDALBAY® can now be transported as one unit.
What does Leon Büttner, test author for delamar, say about the PEDALBAY® 60 PB set?
"When testing the Palmer Pedalbay 60 PB, the all-in-one solution for pedalboards, I was certainly impressed."
The integrated set concept and the ease of use in particular scored highly in the test:
"It comes supplied with everything you need to build your pedalboard: hook and loop tape for attaching the effects, an Allen key for adjusting the rails, all necessary cables and a gig bag for transport are included in the scope of supply."
"For my test, I installed the power supply on the top side of the board, as this provides easier access to the outputs. I was positively surprised by how simple it was to install the power supply. After removing the pedalboard feet, you simply detach the rail and replace it with the power supply. Finally, the feet are screwed to the power supply with the lock nuts and the installation of the power supply is complete."



And of course, the tester was also impressed by the most important thing – the sound:
"At no time during my test could I detect any unwanted interference or increase in background noise. The power supply is completely silent and reliably supplies the pedals with the required current. That's exactly how it should be."
No wonder that the summary is all-round positive:
"All in all, the Palmer Pedalbay 60 PB set really simplifies your pedalboard build. Details such as the pleasantly light weight and the pre-installed hook and loop tape round off the excellent overall appearance. The Palmer Pedalbay 60 PB therefore more than deserves its test rating of "Very good"."
Read the full test on delamar.de here.
#Palmer #BeTrueToYourSound #Pedalbay #Test #EventTech #ExperienceEventTechnology
---
Further information:
palmer-germany.com
delamar.de
adamhall.com