No Room for Frills – Cameo ZENIT® W600i Tested by Professional System
The editorial staff at Professional System tested the Cameo ZENIT® W600i. In a practical test, the IP67-capable outdoor LED wash light impressed the editorial team with its sophisticated features for use in fixed installations and architectural lighting applications.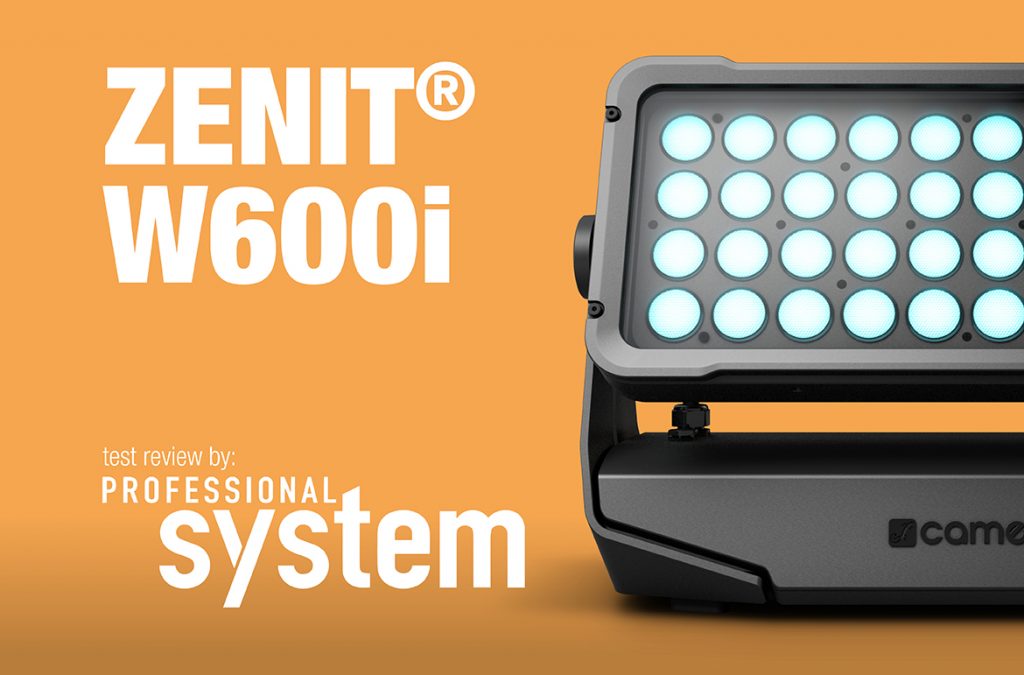 "The ZENIT® W600i made a very well thought-out overall impression. Its concept takes everything into account, both in the device itself and in the optionally available accessories, with no room for frills."
The deliberate omission of an integrated display and the convenient configuration via the ZENIT® REMOTE DISPLAY CONTROLLER were also well received by Professional System:
"The solution with the remote display can be considered very clever, considering how rarely such a tool is used in a fixed installation. The fewer wear parts, the better."
The detailed test of the Cameo ZENIT® W600i is available online at professional-system.de or in the printed edition #01–2022.
Click here for the online version of the test report.
---
Further information:
cameolight.com
adamhall.com