Cameo Festive Lighting Installation at Vilaka Sacred Heart of Jesus Church in Vilaka, Latvia
Every year during the festive season, the Roman Catholic church of Vilaka Sacred Heart of Jesus in Vilaka, Latvia, shines in beautifully illuminated colours. From 24 December to 3 January, visitors experience a lighting installation that is as spectacular as the ambience in the church. Featuring a range of Cameo spotlights, the lighting was designed and implemented by Latvian dealer, rental firm and event technology service provider Diogens Audio.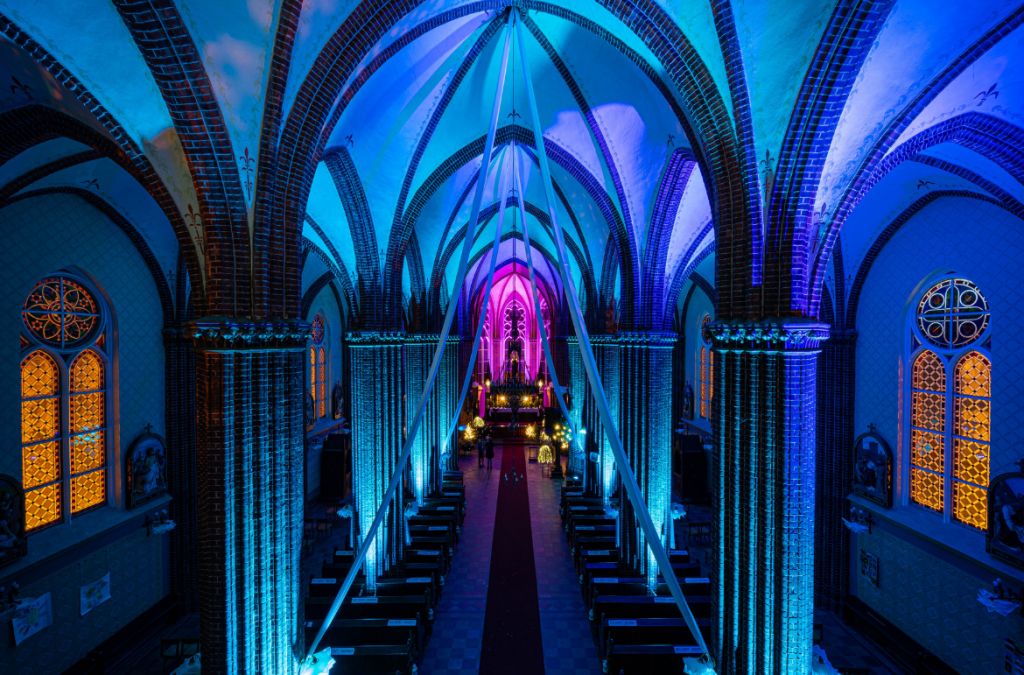 For the lighting design, the Diogens Audio team divided the church into several sections and bathed them in a distinctive, multifarious sea of colours. The main theme was the altar with the dome above it. The latter provided a tasteful colour contrast to the pillars and thus to the rest of the nave. The area behind the altar was lit directly in a symbolic fashion. The direction of light from the uplights onto the pillars meant that a discreet and humble atmosphere could be maintained in the congregation seating area.
© Ērika Baltiņa & Alvils Baltiņš
"The challenge was to emphasise the church architecture, with all its structural details and historical glass windows, and to incorporate it seamlessly into the overall concept."

Ilgonis Punculs, Managing Director Diogens Audio
A Cameo STUDIO PAR 64 RGBW AU 12 W PAR spotlight was placed next to each pillar in the church interior and used as an uplight, so that the respective pillar and the immediate surrounding area on the ceiling radiated a rainbow of harmonious colours. Three Cameo PIXBAR 600 PRO IP65 units were positioned behind the altar at a distance of 1.5 metres from the wall. This lit up the glass windows, the walls and the ceiling behind the altar. The setup was rounded off with four Cameo FLAT PRO® 18 G2 RGBWA LED spotlights in the corners of the space to stylishly showcase the beautifully curved church ceiling.
© Ērika Baltiņa & Alvils Baltiņš
The following Cameo products were used in the Vilaka Sacred Heart of Jesus church: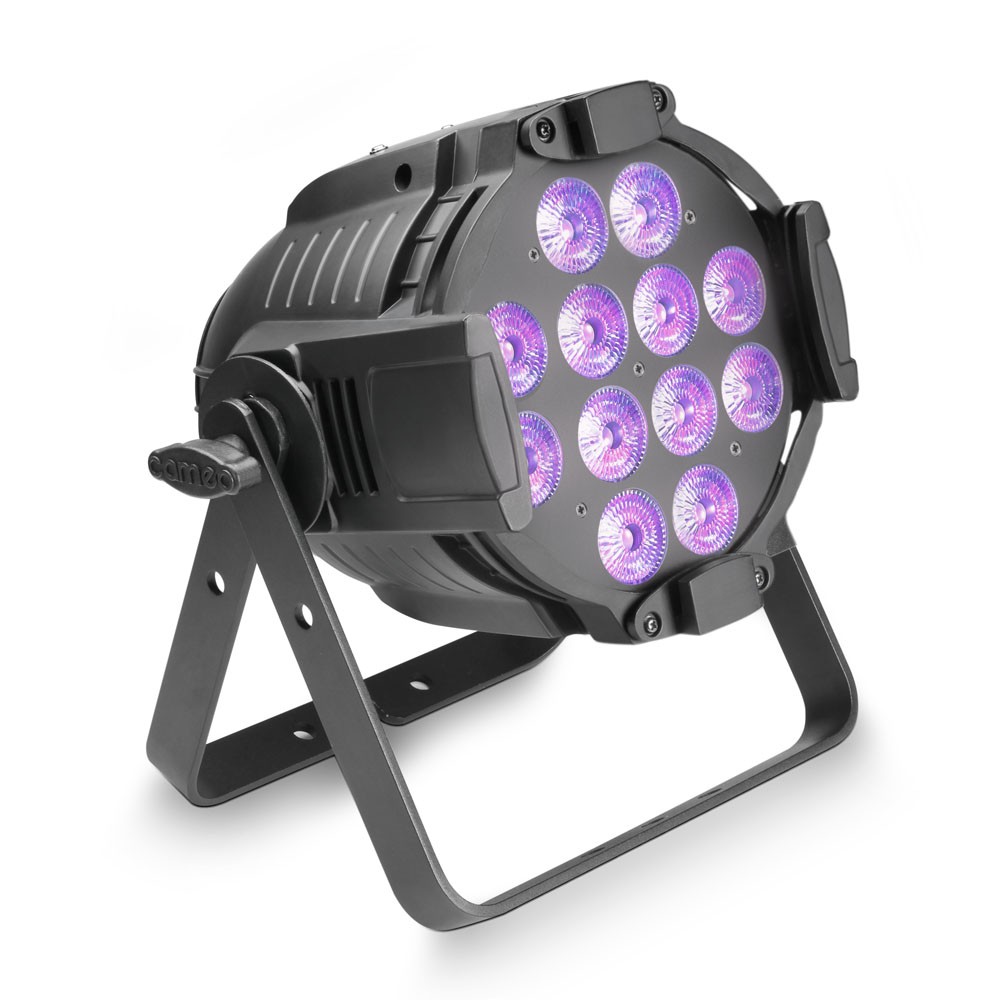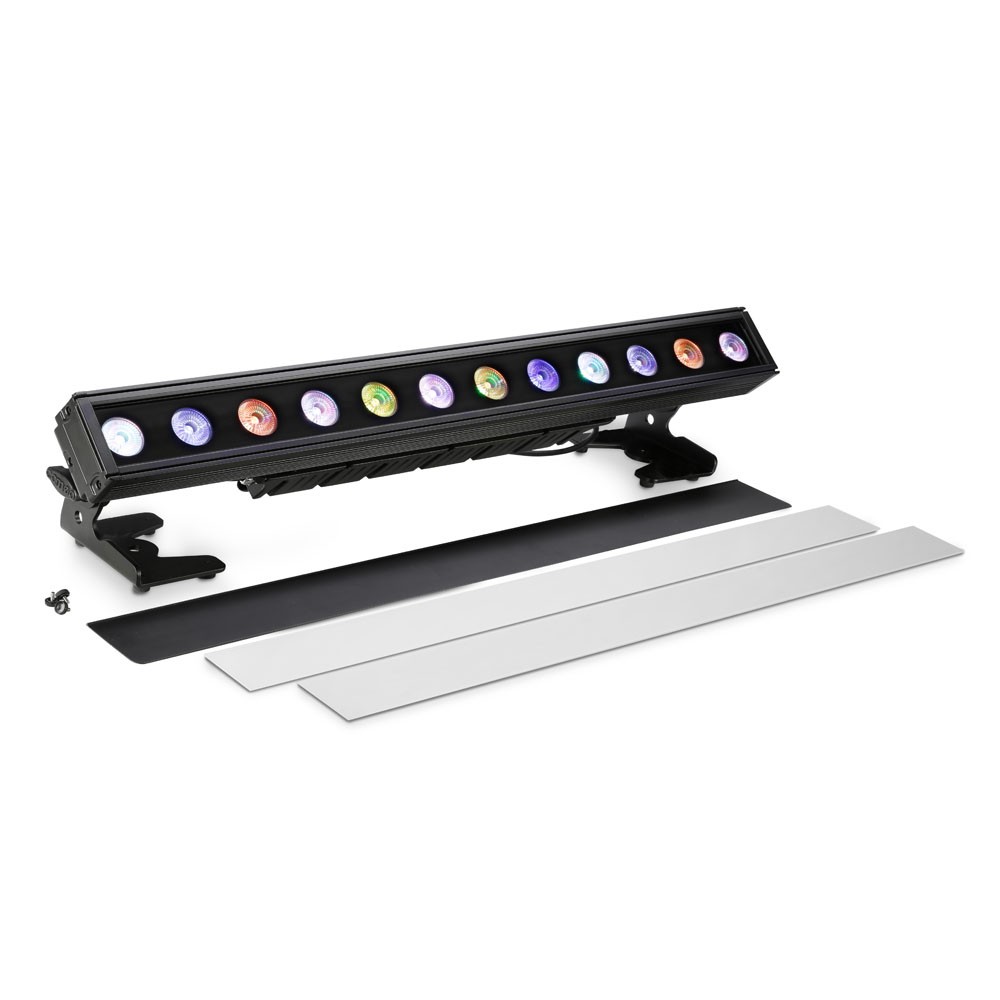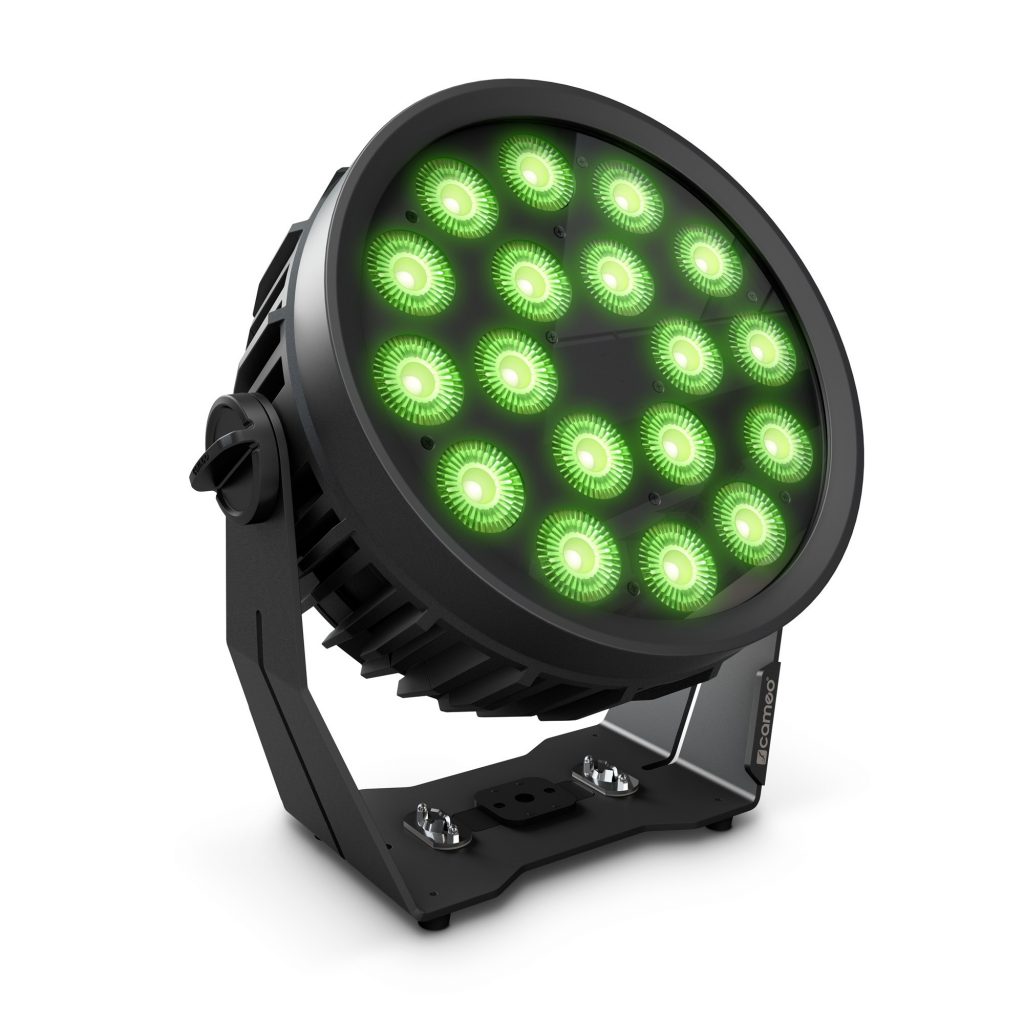 #Cameo #ForLumenBeings #ProLighting #Installation #EventTech #ExperienceEventTech
---
Further information:
visitvilaka.lv
diogens.lv
cameolight.com