Cameo Meets High Demand – Niclen UK Invests in FLAT PRO® G2 Series
Whether for winter festivals, festively illuminated light trails or architectural lighting applications, the demand for LED outdoor spots with IP65 certification increases every year in the UK in autumn/winter. It's just as well that Cameo meets this requirement exactly with the FLAT PRO® G2 series. Niclen UK thought so too. It has been an independent subsidiary of Niclen GmbH since 2019 and first invested in Cameo's lighting solutions in 2021, specifically for the British dry hire rental market.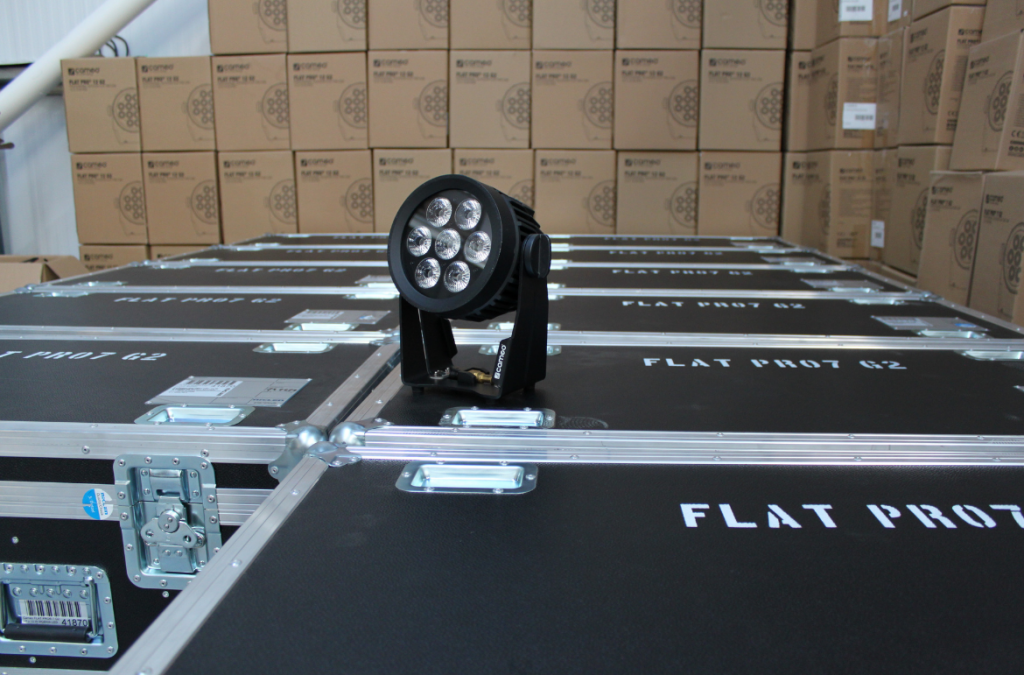 Niclen UK's rental park currently features large quantities of the FLAT PRO® 12 G2 and FLAT PRO® 7 G2 models. In contrast to the standard version of the FLAT PRO® G2 spotlights, Niclen UK required spotlights with 5-pin DMX connections for the domestic market, which were provided by Cameo without any delivery delays.
Positive Feedback
After just a short time, Luke Merrilees, CEO of Niclen UK, is already enthusiastic about the application options of the FLAT PRO® G2: "As a dry hire provider, we are not directly involved in the implementation of our customers' projects. But the initial feedback on the FLAT PRO® G2 has been consistently positive."
In addition to the FLAT PRO® PAR spotlights, the Cameo portfolio of Niclen UK is also supplemented by the W-DMX™ T1 2.4 GHz transceiver for wireless lighting control . The roadworthy transmitter-receiver combination from Wireless Solution's renowned BlackBox series features a radio range of up to 500 metres as well as a range of patented W-DMX™ technologies, including adaptive frequency-hopping (AFHSS), which automatically prevents interference from other radio networks, and data-safe error correction, which protects against falsified DMX and RDM data.
Long-term Association
Niclen GmbH and the Adam Hall Group have enjoyed an active and trusted cooperation for a long time. In 2018, Cameo celebrated its debut when the ZENIT series became part of the rental park's portfolio. Since then, Germany's leading dry hire provider has added more to its portfolio several times. In addition to the outdoor wash lights ZENIT W600 and W300 and the battery-powered ZENIT B200, the dry hire provider's range now also includes OPUS series moving heads and F series Fresnels.
"We are also delighted to announce that Robert Harding (note: Adam Hall Account Manager, UK / Product Specialist Light Technology) represents a great point of contact, specifically for the UK market with regard to demo equipment, technical questions and much more."

Luke Merrilees, CEO Niclen UK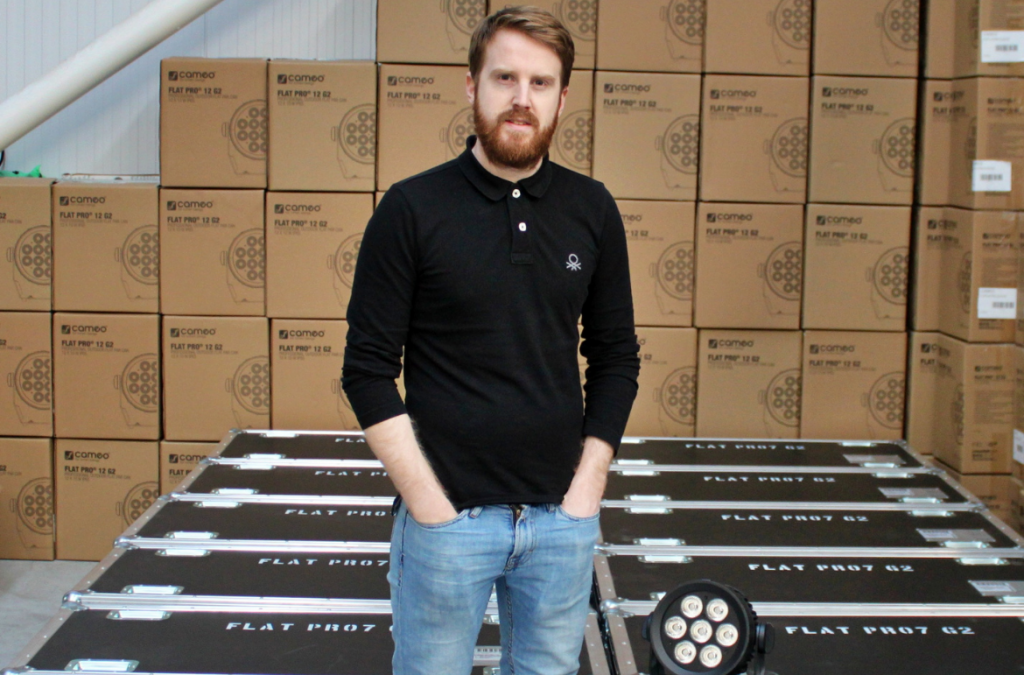 #Cameo #ForLumenBeings #ProLighting #EventTech #ExperienceEventTech
---
Further information:
niclen.de
cameolight.com
adamhall.com
event.tech