"Quasi mono in a noble thread" – A Review Of The LD Systems MAUI P900
"A PA system is something that is used at events, parties, conferences, etc. For enjoying music at home, we have hi-fi systems!" Who wouldn't agree with this statement? And who would even consider using a PA as their home audio setup of choice? Well, not all PA systems are equal, of course.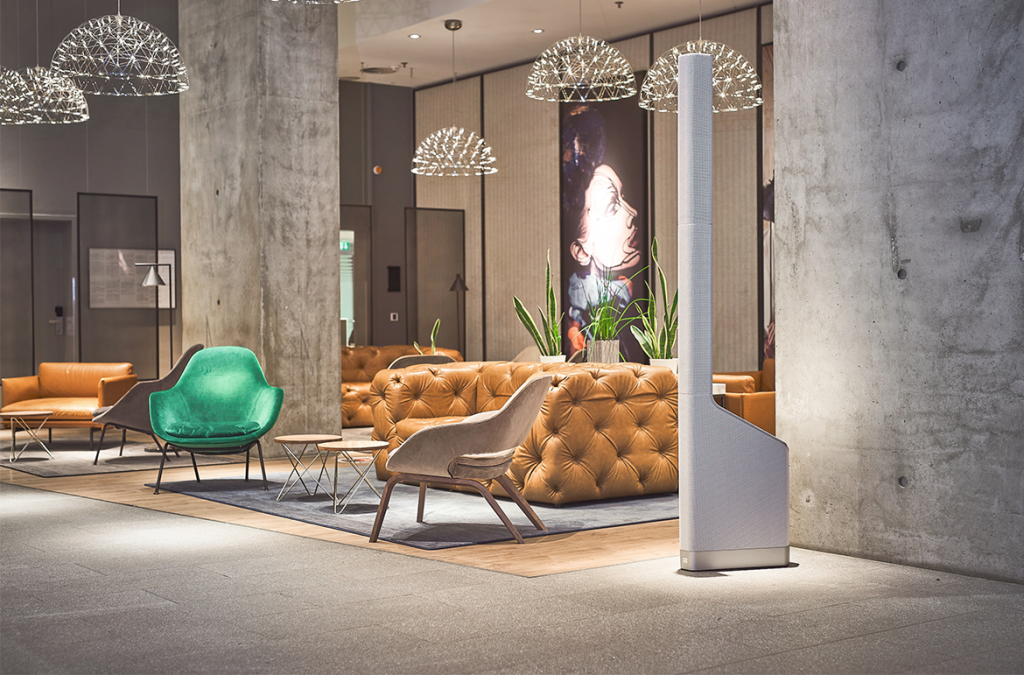 Imagine a sleek, modern and minimalistic column PA system that is as elegant as a designer loudspeaker, and looks just at home in your living room as it does on a stage. Now imagine that that PA system also delivers incredible high resolution audio that is supremely balanced across the entire frequency spectrum – and that it does this with extraordinarily low levels of extraneous noise, while at the same time offering you all the dynamics and power you'd expect of a genuine PA. In short, this would truly be a PA system that one might consider using as a high-end home hi-fi system.
And this is exactly what the MAUI P900 – designed in collaboration with Porsche Design Studio – can offer. The perfect symbiosis of form and function, the MAUI P900 combines state-of-the-art audio engineering and modern, awe-inducing design to deliver an exclusive audio – and visual – experience for anyone in the room.
Technical Details of MAUI P900
It might be streamlined and simple to operate from the outside, but inside this exclusive active column PA, next generation Class D amplification and DynX DSP technology provide massive headroom, exceptional transient response and distortion-free performance. The result is a natural, dynamic sound that's so alive the listener can almost touch it, from a subtle pianissimo to thundering high-energy crescendos at up to a whopping 131 dB SPL. But you needn't just take our word for it.
HiFi IFAs puts the MAUI P900 through its paces
Intrepid reviewer Falk Visarius put the MAUI P900 through its paces in a variety of home audio situations, and he has shared his findings and his experiences – along with a few surprises he encountered along the way! – in an in-depth report in the latest issue of HiFi-IFAs.
Safe to say, we'd thoroughly recommend the article as a great read to anyone who's interested in – and appreciates – good sound in any form, and not just dedicated hi-fi fans. But we'll leave you with a few paraphrased lines from Falk's conclusion to the article to whet your collective appetites:
"LD Systems is making a real statement for professional use, but also for larger private spaces, with the MAUI P900 sound system… The powerful active loudspeaker with technical genes from the event sector takes the lead in terms of sound and, with the award-winning design of Studio F.A. Porsche, sets itself stylishly and, despite its size, surprisingly discreetly into the scene. The sound of the line array is direct and appealing, with a voluminous, adjustable bass. The live quality is the outstanding feature of the P900… "

Falk Visarius, HiFi IFAs
You can read the report in its entirety here (it's in German only, but your browser will be able to translate it into your language of choice!):
#LDSystems #YourSoundOurMission #MAUIP900
---
More information:
ld-systems.com
adamhall.com
event.tech