Test: LD Systems MAUI 44 G2 in a serious video test from stage223
Since Monday August 16, a practical test video of our LD Systems MAUI 44 G2 column PA system has been online on the stage223 YouTube channel! The leading internet portal for DJs and event technicians put our largest MAUI through its paces and got two great young artists into the test studio to check it out. This is the conclusion of Nico, sound engineer and editor at stage223: "A really beautiful system and – I don't say this often – my absolute recommendation to buy!"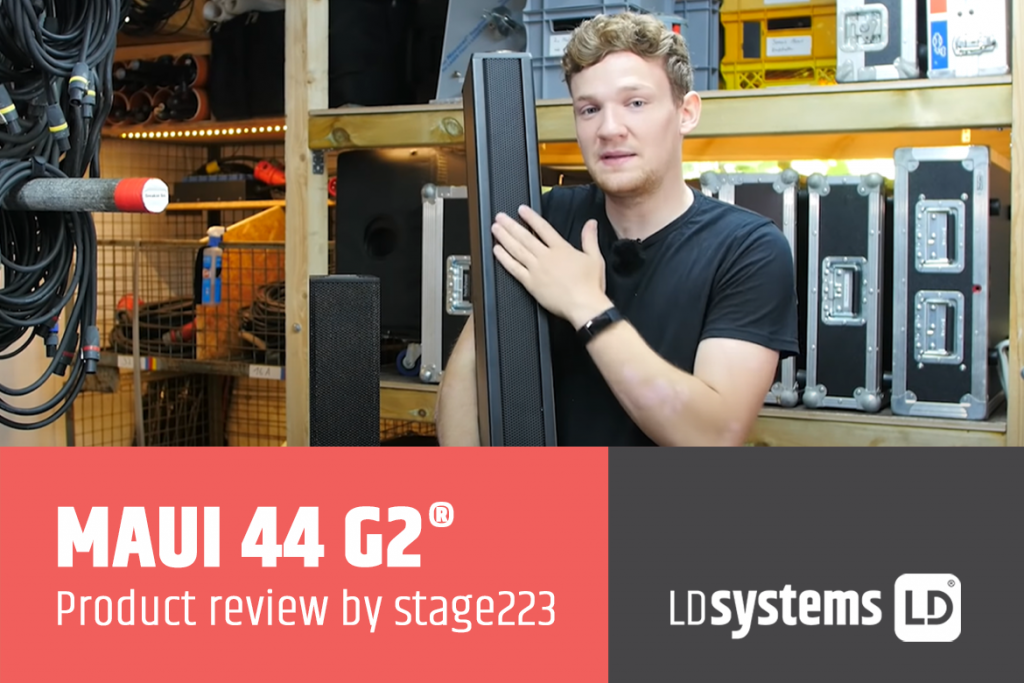 And about the system's acoustic performance, he says:
"LD – you've really done something good with this system. The system is awesome! The basses are powerful – they go straight to the chest and are really precise […], the trebles are silky, very detailed and yet not screechy."
And as far as the midrange is concerned, he's incredibly impressed: "I was very surprised that the 3.5-inchers manage to really push the midrange straight out – I liked that a lot." Nico also found the cardioid characteristics in the midrange of the column elements particularly impressive.
#LDSystems #YourSoundOurMission #MAUI44G2 #EventTech #ExperienceEventTechnology
---
Further information:
ld-systems.com/MAUI44G2
adamhall.com
event.tech