Satellites for the world of beers – LD Systems CURV® 500 at the La Cervoiserie beer bar in the south of France
The brains behind "La Cervoiserie" are on a mission: to gather all the beers of the world in one place! To do this, the operators of this French beer bar journey through the world of beers and include choice classics and new discoveries in their range of frothy offerings. The first Cervoiserie location was opened in 2004, and today there are around 30 franchise branches throughout France. Now, a brand-new addition to the Cervoiserie family, in Castres near Toulouse, is serving its customers incredible sound alongside its exceptional range of beverages thanks to a comprehensive CURV® 500-based setup from LD Systems.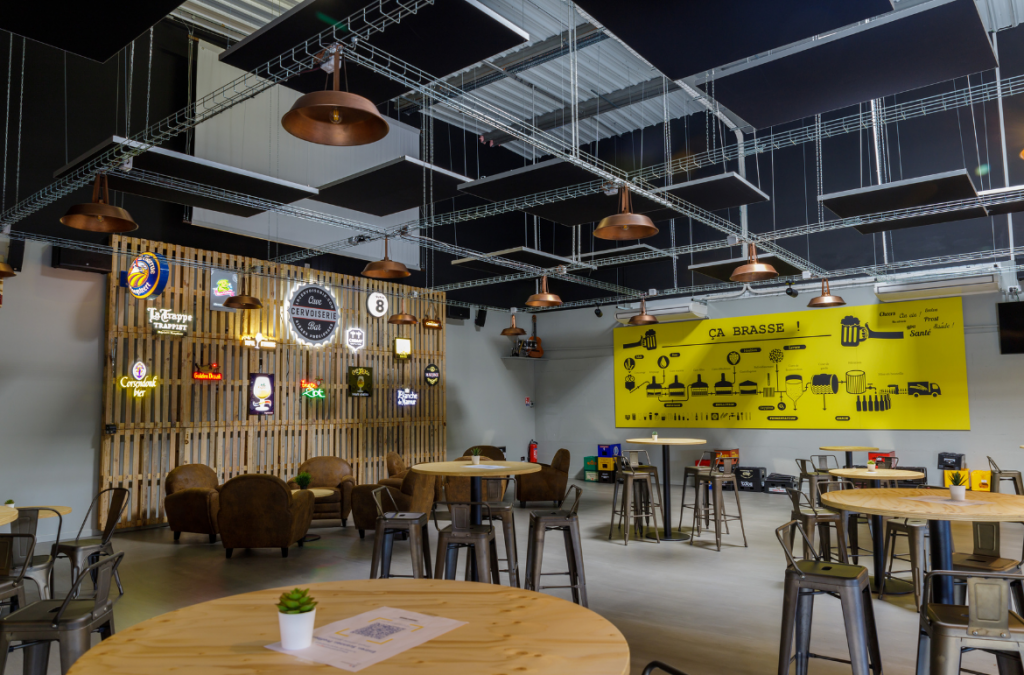 Those who enter the new Cervoiserie location have a choice – they can browse through the shop and discover beers, spirits and other delicacies on the long rows of shelves, or take a seat directly at one of the tables in the spacious bar area to order one of the beer specialities from the menu and engage in conversation with other beer lovers. In both cases, an LD Systems CURV 500 system provides the perfect background sound.

The installation service provider responsible for the setup, Castres-based Star Music, relied on a total of five CURV 500 arrays distributed throughout the venue's spacious industrial hall, each made up of one CURV 500 D SAT duplex satellite and one S2 array satellite. Two additional arrays, each consisting of two S2s, provide the outdoor sound reinforcement for the small terrace. To deliver the necessary low frequency range boost, three CURV 500 iSUB installation speakers were mounted on the walls. The complete system is driven by two CURV 500 iAMP 4-channel Class D power amplifiers. The Star Music team also integrated a U305 HHD wireless system with handheld microphone, as well as a ZONE 624 4-zone rack mixer, to conveniently adjust the volume levels in the individual areas according to need and application.
"We have been integrating solutions from LD Systems for several years and are totally satisfied with their sound quality and reliability. This is also confirmed by our customers from a wide range of sectors," explains Max Ruzafa, Managing Director of Star Music.
"The CURV 500 was the first choice for the new Cervoiserie in Castres because, in addition to the sound quality, it also features an impressive, discreet and elegant design which provides flexibility and ease of operation."

Max Ruzafa, Managing Director of Star Music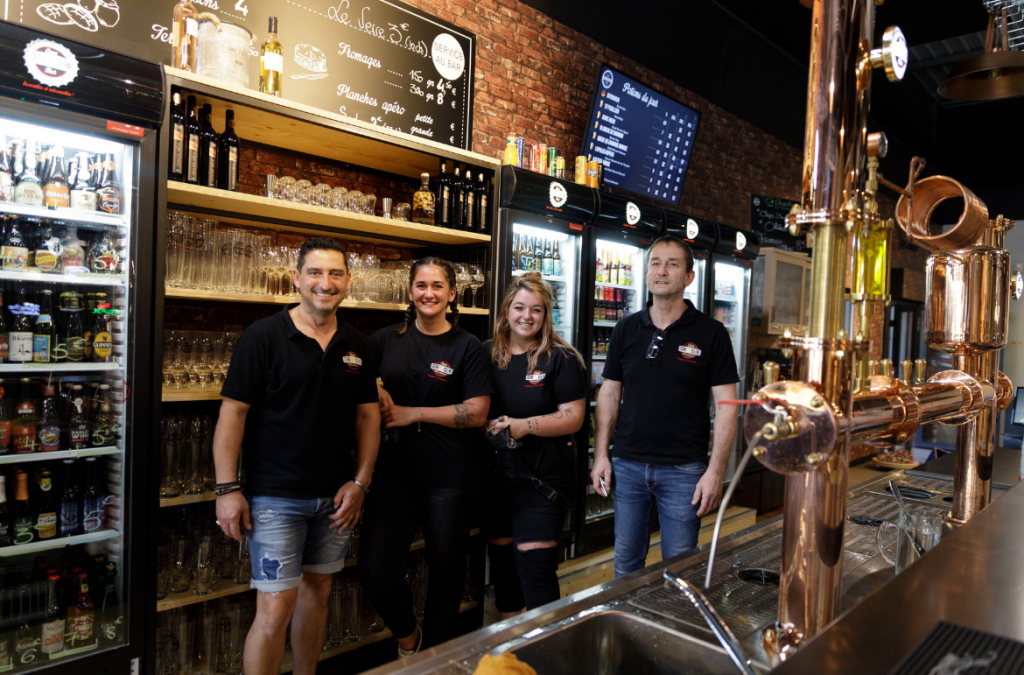 The following LD Systems products are in use at La Cervoiserie:
05 x LD Systems CURV 500 D SAT Duplex Satellites
09 x LD Systems CURV 500 S2 Array Satellites
03 x LD Systems CURV 500 iSUB Installation Subwoofers
02 x LD Systems CURV 500 iAMP 4-Kanal Class-D Installation Power Amplifier
01 x LD Systems U305 HHD Wireless System with handheld microphone
01 x LD Systems ZONE 624 19'' 4-Zone-Mixer
#LDSystems #YourSoundOurMission #Install #EventTech #ExperienceEventTech
---
More information:
lacervoiserie.com
starmusic-81.com
ld-systems.com
adamhall.com
event.tech