EASE GLL files for the LD Systems DQOR Series now available for download
With the DQOR® Series, LD Systems has recently expanded its portfolio with modern 2-way IP rated installation loudspeakers. Now planners, integrators and users can access licensed GLL files for the industry-leading acoustic simulation software EASE as well as EASE Focus 3. The GLL files are available for the following DQOR models: DQOR3(T), DQOR5(T) and DQOR8(T).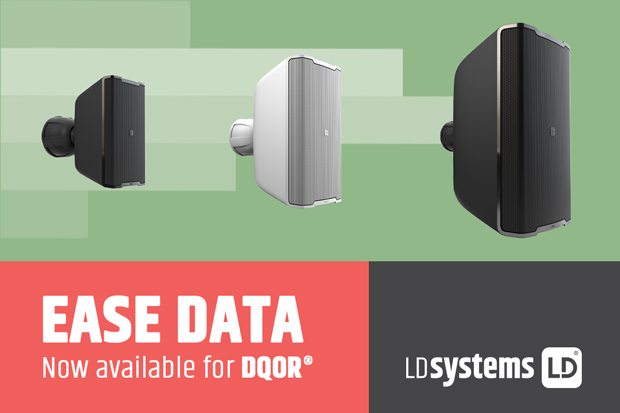 The LD Systems DQOR® installation loudspeakers are available in 3-inch, 5-inch and 8-inch versions in black or white and are suitable for indoor and outdoor use in a variety of installation environments, including retail, hospitality and hotels. In addition to low impedance versions, the DQOR® loudspeakers are also available as 70/100V versions with power selection taps.
---
More information:
ld-systems.com
event.tech
#LDSystems #YourSoundOurMission #ProAudio #EventTech #ExperienceEventTech