Press: Cameo Presents the FLAT PRO® G2 Series – Outdoor All-rounder Now Available
Neu-Anspach, Germany – December 17, 2020 – With the new FLAT PRO® G2 series, Cameo expands the range of applications of IP65-certified LED outdoor PAR spotlights and offers light designers, specialist planners, and architects the ideal combination of minimal space requirement, enormous light output, and maximum outdoor suitability. Whether as a calibrated and compact IP65 uplight on a building facade, as a noiseless light source in a theater, or as an effect light for live shows – light professionals benefit, among other things, from completely silent operation based on improved convection cooling, a selectable PWM (650 Hz – 25 kHz) for flicker-free camera images, and a revised housing design with integrated carrying handle. The new FLAT PRO® G2 series is now available in the versions FLAT PRO® 7 G2 (7 x 10 W RGBWA, 2,400 lm), FLAT PRO® 12 G2 (12 x 10 W RGBWA, 4,300 lm), and FLAT PRO® 18 G2 (18 x 10 W RGBWA, 6,600 lm).
With its extremely bright 10-watt LEDs, the new FLAT PRO® G2 series covers the entire RGBWA color spectrum and enables even more flexible color blends for warm, rich saturated and pastel colors. Thanks to the adjustable PWM frequency (650 Hz – 25 kHz), lighting technicians no longer have to worry about flickering LEDs during dimming, including in theaters, TV studios, on film sets, and at light art festivals. In addition, the integrated LED calibration chip ensures that saturated and pastel colors from the RGBWA color spectrum are implemented in combination with several FLAT PRO® G2s without deviations. The versatile PAR spotlights are rounded off by the patented EZChase® feature (DMX delay), which can be used to create running lights without external control.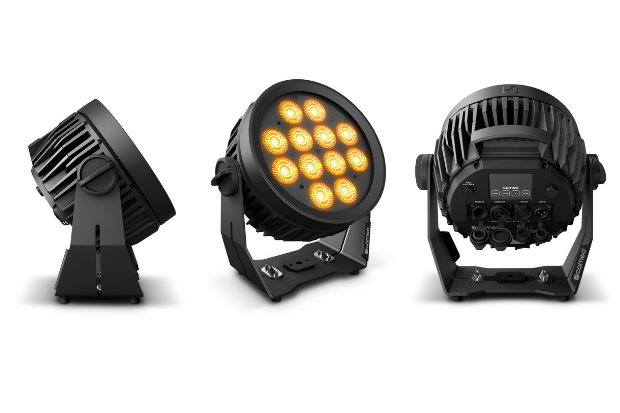 In addition to the light quality and a wide range of functions, an outdoor PAR spotlight must also impress with its handling. For this reason, the design of the FLAT PRO® G2 series has been optimized in several details. For example, the handle has been subtly integrated into the compact metal housing, while the OLED display with touch-sensitive buttons enables quick and easy operation on the device. Revised convection cooling and professional connection options with Neutrik True-compatible inputs and outputs, as well as 3-pin IP65 DMX sockets, all work to guarantee maximum reliability. For even more flexible installation, the FLAT PRO® G2 can be optionally retrofitted with a fold-out 16 mm TV spigot based on patented Cameo SPIN16® technology.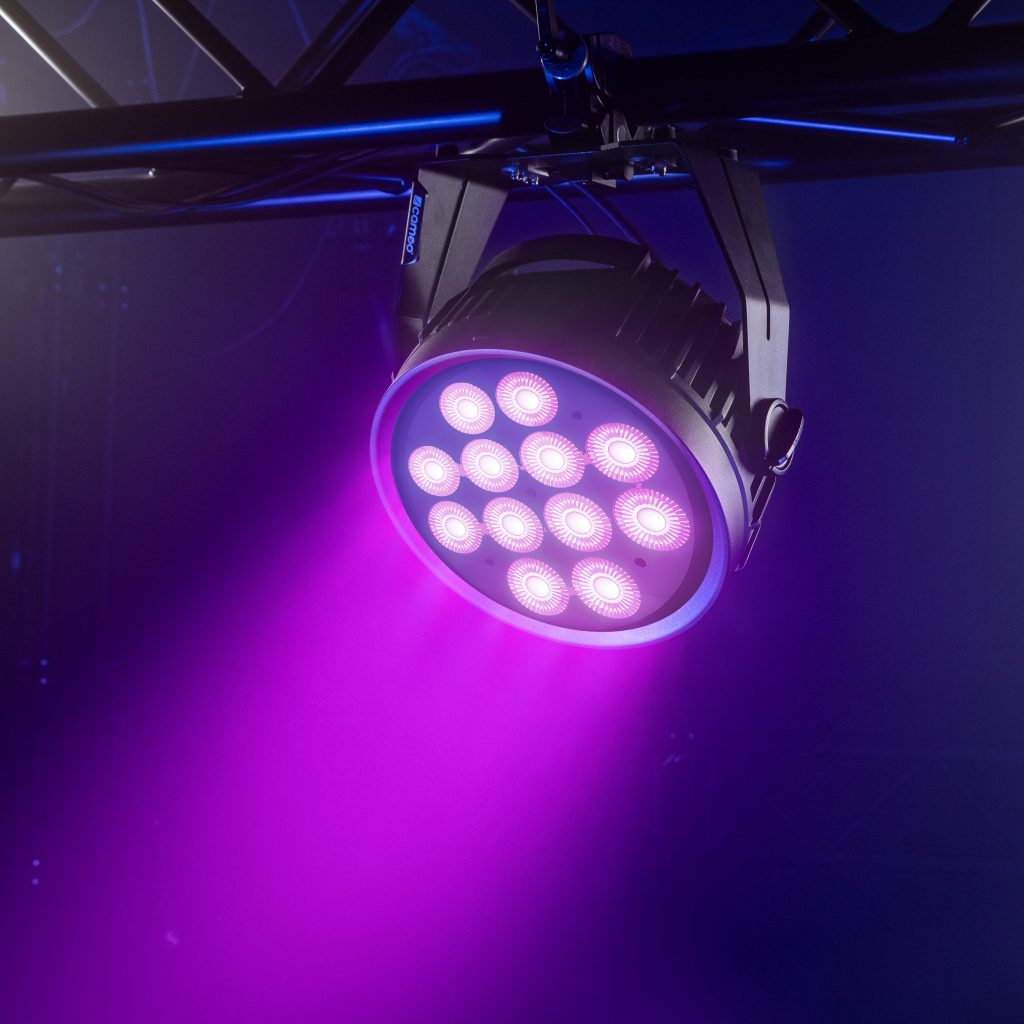 #Cameo #ForLumenBeings #ProLighting #EventTech #ExperienceEventTech
---
More information:
adamhall.com