A New Site of Pilgrimage – Cameo Puts Club Rezidenca in the Spotlight
In the past, guests to the municipality of Sveta Ana in northeastern Slovenia typically only came to visit the old parish church – the starting point of a famous pilgrim's path. All that changed in October 2019, however, when the tranquil little town opened up a new attraction for EDM fans: Club Rezidenca. Not quite as peaceful as the pilgrim's path, the Rezidenca's two dance floors feature an extensive range of Cameo spotlights installed by the systems integrator Ozvocen.si.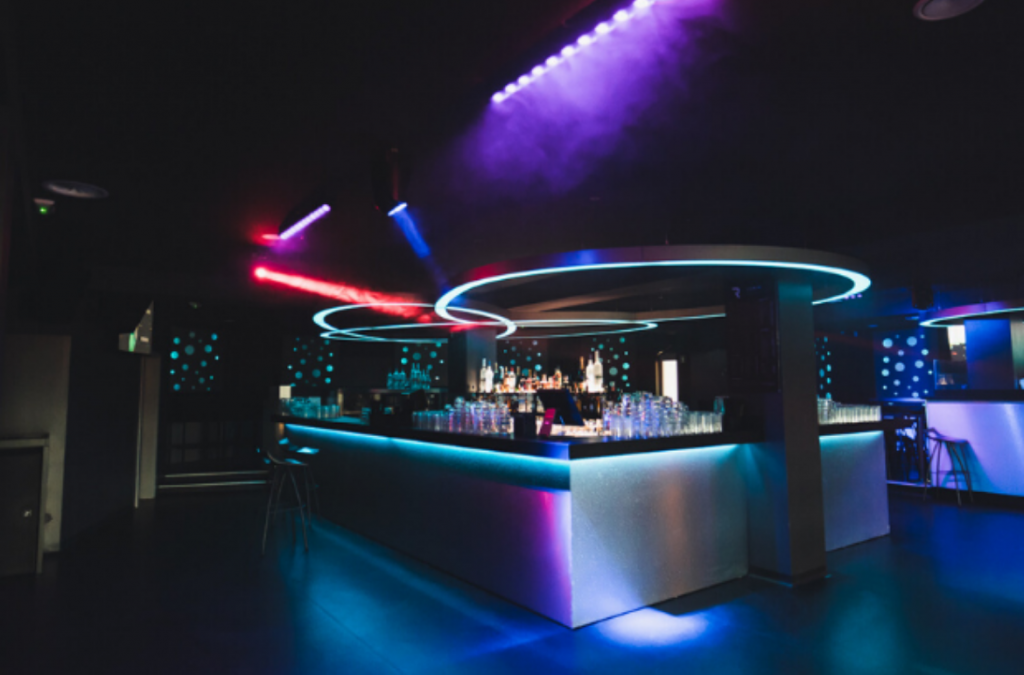 The team led by the managing director of Ozvocen.si, Tomaž Bačun used AURO SPOT 200 LED moving heads and MOVO BEAM Z100 beam moving heads to create the lighting effects on the main floor. Several TS60 RGBW spots on the front truss provide the base colors mixed with FLAT PRO 7 XS Quad-LED PAR spotlights as the backlights. The 12 TRIBAR 400 IR LED bars also play a key role in the lighting design: They bring the dance floor to life with dynamic color effects right above the heads of the club's guests. A FLASH BAR 150 equipped in each truss corner lifts the space up even further with strobe and blinder effects. No club would be complete without lasers. The Cameo LUKE 700 RGB show laser takes on this important task in Club Rezidenca.
In addition to the main floor, the Rezidenca also has a second stage, whose low ceilings give the club a hot underground feel. The compact MOVO BEAM Z100s, with their sharply focused beams, really play to their strengths here. The MOVOs are paired with the equally compact HYDRABEAM 1000 RGBW beam moving heads. UV BAR 200 IR UV LED bars and the TRIBAR 400 IR create atmosphere and bring out the stairs and steps.
"For Club Rezidenca, we needed compact yet powerful lighting technology that both our customer and we can always count on. Ziga Krajnc from Adam Hall (Sales Representative Slovenia and Croatia) provided us with excellent support. Cameo is a young, innovative, and rapidly growing lighting brand that's always surprising us with new approaches. We're already looking forward to future projects!"

Tomaž Bačun from Ozvocen.si
The following products are used at Club Rezidenca:
6× Cameo MOVO BEAM Z100
6× Cameo AURO SPOT 200
3× Cameo TS60 RGBW
1× Cameo INSTANT HAZER 1400 T PRO
12× Cameo TRIBAR 400 IR
4× Cameo FLASH BAR 150
12× Cameo FLAT PRO 7 XS
4× Cameo HYDRABEAM 1000 RGBW
4× Cameo UV BAR 200 IR
2× Cameo LUKE 700 RGB
1× Cameo SB6 DUAL
1× Cameo CONTROL 6
#Cameo #ForLumenBeings #Club #EventTech #ExperienceEventtech
---
More information:
facebook.com/diskoklubrezidenca
ozvocen.si
cameolight.com
adamhall.com