Glowing Rooftops for the Master – Cameo ZENIT® W300 illuminates UTZON Center in Denmark
The architecture of Jørn Utzon is world famous – especially the Opera House in Sydney, which made the Danish architect famous overnight. The UTZON Center in Aalborg, Denmark, also features the unmistakable design of the master and was Utzon's final project before his death in 2008. Until the end of January 2020, the iconic building gleamed in brilliant red (a guiding color for Utzon throughout his life), evenly illuminated by 15x Cameo ZENIT® W300 outdoor LED wash lights from the Danish system integrator AV Center.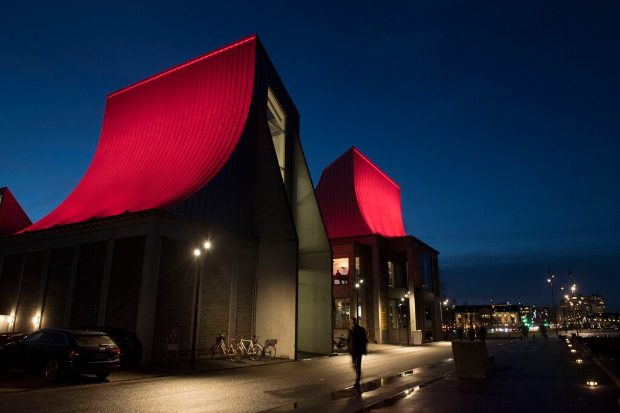 As the technical partner, AV Center has been responsible for lighting and sound technology at the UTZON Center since 2008. The center consists of multiple buildings and has many purposes, including as a museum, training center, and site for art workshops. The specification for latest outdoor installation was to evenly and precisely illuminate the center's characteristic, tent-shaped rooftops.
Recommended by colleagues
"As we were looking around for a suitable wash light, we came across the ZENIT W300 from Cameo while talking to colleagues from the rentals sector," explains Martin Jagert Bendixen from AV Center.
"Our own tests convinced us of the spotlight's performance, manufacturing quality, and design."

Martin Jagert Bendixen (AV Center)
AV Center invested in a total of 24 of the IP65-certified outdoor LED wash lights and used the innovative SnapMag® filter frame (60° x 10°) to precisely aim the ZENIT W300 lights at the curved rooftops of the UTZON Center.
Glowing rooftops
"The roof really burns through when it gets dark. It's super nice. We paint the roof red to celebrate Christmas. But we also do it to celebrate that it has in every way been a record year for the UTZON Center with 70,000 visitors. At the same time, red is also one of the colors that Jørn Utzon was inspired by during his travels in China, and which went on again in many of his buildings and works. Therefore, we kept the red roof into the new year and through January."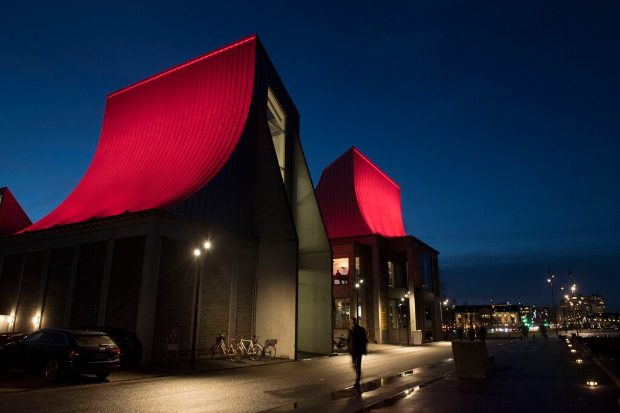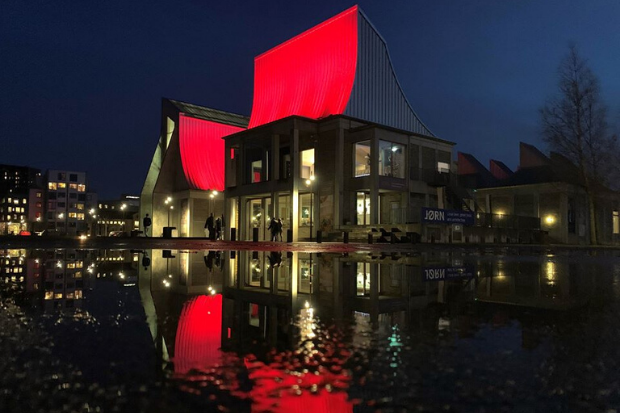 The following products were used for the UTZON Center:
15x ZENIT W300 outdoor LED wash lights
Photos: ©Lars Horn
https://baghuset.dk/lars-horn
Further information:
avcenter.dk
cameolight.com
adamhall.com
event.tech