Adam Hall Group Strengthens Its International Sales Team for Central Eastern Europe
The Adam Hall Group is further expanding its sales team in Central Eastern Europe and Russia. This is accompanied by a restructuring of the individual regional markets to be able to support partners and customers more intensively and flexibly in the realization of projects.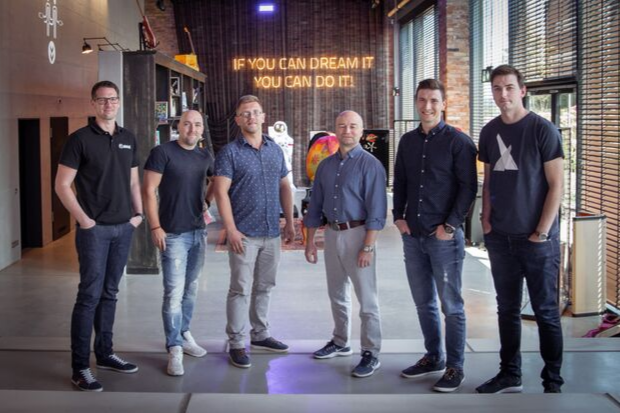 With immediate effect Miha Plohl acts as Area Sales Manager for the Eastern Central European region. Milan Halasta is responsible as Sales Representative for the Czech Republic and Slovakia and heads the internal sales for the entire Eastern Europe region. Dacian Foca takes over the markets in Romania, Bulgaria and Moldova, while Oleg Ivanov becomes the new Sales Representative for Russia. The sales expansion will be completed by Ziga Krajnc as the new Sales Representative for Slovenia and Croatia, who will also act as a product specialist and contact for the professional lighting technology sector in the Central Eastern Europe region.
"With the extension of our international sales team, we are taking the next important step and offering our Central Eastern European customers comprehensive support with immediate effect," comments Marcel Mieger, Sales Director Europe. "The restructuring represents a direct reaction to the continuing growth in this region as well as the individual country-specific markets and will further strengthen the presence of the Adam Hall Group with both its in-house and individual brands in the future".

Marcel Mieger, Sales Director Europe
Miha Plohl, Area Sales Manager Eastern Europe
Phone: +38651478581; Miha.Plohl@adamhall.com
Milan Halasta, Sales Representative Czech Republic & Slovakia
Phone: +4960819419318; Milan.Halasta@adamhall.com
Dacian Foca, Sales Representative Romania, Bulgaria & Moldavia
Phone: +40723141012; Dacian.Foca@adamhall.com
Oleg Ivanov, Sales Representative Russia
Phone: +79166731314; Oleg.Ivanov@adamhall.com
Ziga Krajnc, Sales Representative Slovenia & Croatia
Phone: +38631847829; Ziga.Krajnc@adamhall.com
LinkedIn              @Adam Hall Group
Twitter                 @AdamHallGroup
Facebook            @AdamHallGmbH
More information: