Albert Hammond on SongBook Tour – Pinder Puts the Spotlight on the Versatile Songwriter with Cameo
What do Whitney Houston, Diana Ross, Joe Cocker, and Ace of Base have in common? They all took advantage of what Albert Hammond has to offer and landed worldwide hits. The 75-year-old Brit can look back on more than 360 million records sold as a composer and songwriter – and a repertoire of pop evergreens as an independent artist that includes "It Never Rains in Southern California" and "Down by the River". In 2019, Hammond and his band also toured German concert halls, where they were able to count on event service provider Pinder Veranstaltungstechnik to showcase every song in the perfect light. Olaf Pinder and lighting designers Stefan Rottmann and Bastian Vogel relied completely on Cameo spotlights for the SongBook tour.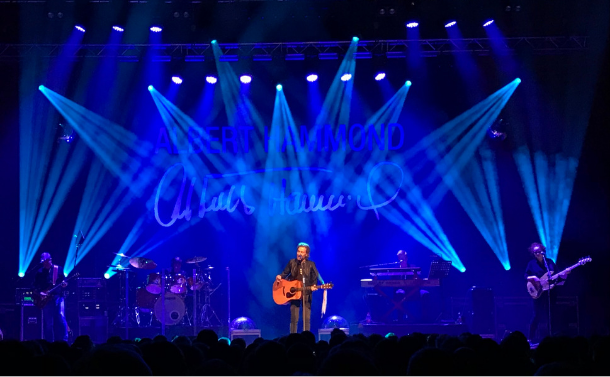 Rottmann, Vogel, and Pinder used a total of 13 Cameo OPUS SP5 profile moving heads for the lighting technology. These were set up both overhead on trusses and on the floor and were complemented by four HYDRABEAM 400 RGBW moving head bars that were each equipped with four individually controllable moving heads.
The Perfect Replacement
"We needed spotlights with a CMY color mixing system and large zoom range for Albert's show. In previous years, we always rented the Quantum Profile by Martin for the show, but our investment in Cameo's OPUS series has now provided us with the perfect replacement," explains Olaf Pinder. "HYDRABEAM have been around since the very beginning and have proven their worth, especially as a substitute for conventional ACL bars."
The collaboration between Pinder and the Adam Hall Group commenced many years ago and is founded on more than just the full-service provider's wide range of case construction activities. Cameo lighting technology products have also been part of the Pinder portfolio for quite some time and have already visually characterized the tours of Truck Stop and Naturally 7.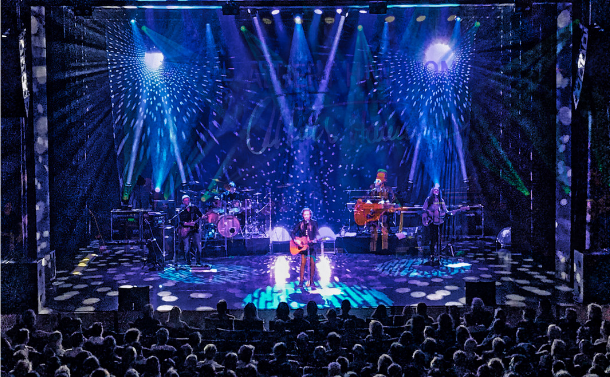 A Massive Leap Forward
The OPUS SP5 marks a major turning point for Olaf Pinder:
"Cameo has always offered excellent value for money, right from the get-go. The AURO SPOT moving heads, which we regularly use in our productions, are just one example of this. The OPUS series has allowed the brand to make a massive leap forward once again and to finally join the league of lighting technology professionals."
The following products were used on the Albert Hammond "SongBook" tour 2019:
#Touring #Lighting #Stage #Cameo #ForLumenBeings
Further Information:
www.pinder.de
www.alberthammond.com
www.cameolight.com
www.cameolight.com/opus-serie
www.cameolight.com/hydrabeam