Press: Adam Hall Group Premieres New Products and Visionary Campaigns at Prolight + Sound 2019
Neu-Anspach – March 19, 2019 – At this year's Prolight + Sound (April 2–5, 2019 – Hall 8.0 Booth F28/30) in Frankfurt, Germany, the Adam Hall Group will present a number of new product innovations in its comprehensive event technology portfolio. In addition to introducing new spotlights for stage, theater, industry, architecture and broadcasting, the global events technology manufacturer will also unveil pro audio solutions for advanced event and installation applications and focus on the repositioning of its successful brands LD Systems and Cameo. Rounding off the Adam Hall Group's trade show presentation will be the new Gravity Touring Series, as well as the European premier of Palmer's new brand identity.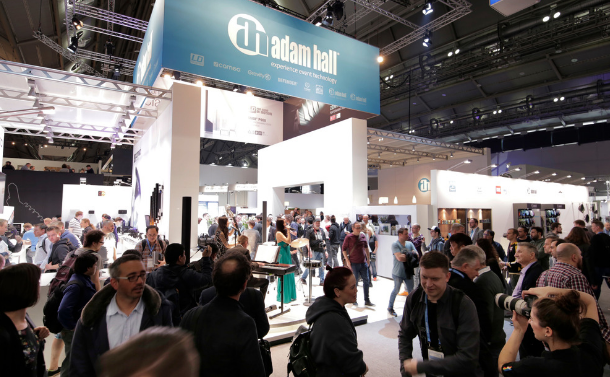 Cameo® – For Lumen Beings
At Prolight + Sound, Cameo will present not only its latest state-of-the-art spotlights for stage, theater, industry, architecture and broadcasting, but also its new brand slogan "Cameo® – for lumen beings". Since its inception in 2012, the Adam Hall Group's lighting brand has quickly developed into one of the leading professional lighting systems and has been impressing lighting designers and operators alike with its innovative spotlights, such as the MOVO BEAM 100, the battery-powered ZENIT B60, the ZENIT W600 outdoor washlight and the OPUS series. Whether it's with the OPUS Series' LED all-purpose moving heads, or the powerful outdoor ZENIT washlights, or its high-fidelity F-series' LED Fresnels – Cameo allows light designers and operators to visually express their ideas and emotions and create unforgettable moments. Cameo® – for lumen beings. Cameo's new "for lumen beings" image video will be shown every hour at the Adam Hall Group booth (Hall 8, #F28/F30).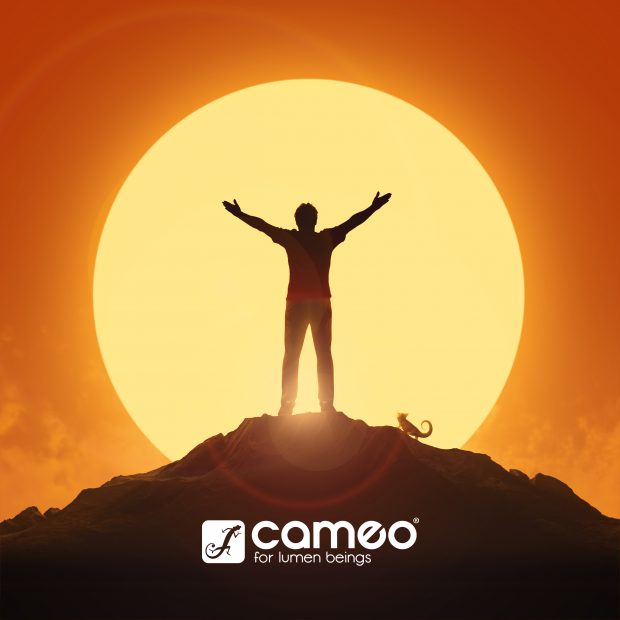 LD Systems – Free Your Sound
Perfect Sound is an illusion. However, the freedom to flexibly implement your own sound ideas is not. At Prolight + Sound, LD Systems will unveil the brand's new positioning and demonstrate how this comprehensive approach has accompanied and defined the latest from the Adam Hall Group's pro audio brand from the onset: from the U500® IEM Series' in-ear monitoring systems, the MAUI i1 fixed installation solution, the compact IMA and IPA installation amplifiers, to the flexible and rugged DQOR outdoor speakers. LD Systems – free your sound.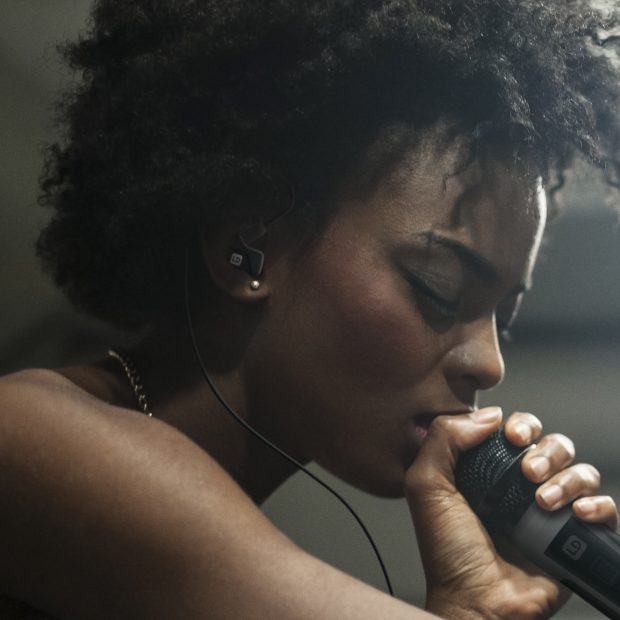 Cameo OPUS Series
LED moving heads from Cameo's OPUS Series are perfect all-rounders for the rental, theatre and film sectors. The OPUS SP5 and OPUS SP5 FC profilers are available with an optional 500 W CW LED and CMY color blending system plus linear CTO or with a powerful 300 W RGBAL LED with an enormous 9000 lm light output at a high CRI >90/TLCI 93 and which delivers consistent projection without any disruptive color shadows along the full length of its 6° to 44° zoom range. The new OPUS Series is completed by the compact and powerful OPUS S5 spot moving head, which generates an outstanding 17,500 lm light output from a 380 W LED. Furthermore, all OPUS Series lights can be controlled flexibly via W-DMX, DMX, RDM, Art-Net or sACN.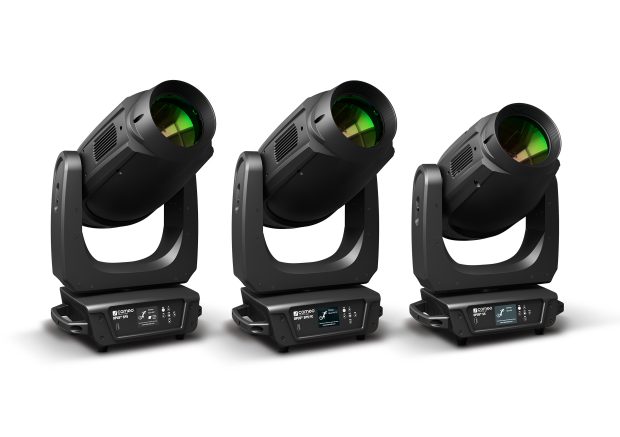 Cameo ZENIT W300 & B200
After the ZENIT W600 generated such attention from its use in numerous outdoor projects, Cameo has augmented its LED washlight series with the ZENIT W300. This is an equally flexible IP65 washlight with 21 x 15 W RGBW LEDs for a high luminous flux of 10,000 lumens and intensive color blends. Naturally, the ZENIT W300 is likewise equipped with innovative Cameo SnapMag® technology to allow the fixed angle of 21° to be adjusted via optional SnapMag filter frames in a matter of seconds and without the use of tools. In addition to RDM and DMX control, the ZENIT W300 also has an integrated 2.4 GHz W-DMX™ transceiver from Wireless Solution Sweden AB for convenient wireless control and a wireless master/slave mode.
Cameo will also present the battery-powered B200 LED outdoor washlight. With its 21 x 15 W RGBW Cree LEDs delivering a luminous flux of 6600 lm, the B200 is currently the most powerful battery-powered outdoor washer in its class and it provides impressive and consistent color blending.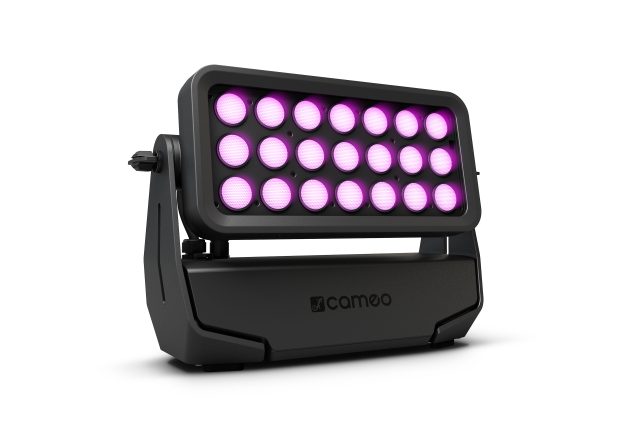 Cameo F-Series
The new F-Series from Cameo features three extremely powerful LED Fresnel lights. Both the F2 D (Daylight, 5,400 K) and the F2 T (Tungsten, 3,200 K) facilitate realistic color reproduction with a high CRI value of 96 or TLCI of 97. They are ideal replacements for traditional 1 kW Fresnel lights in theatres, photo studios or on film sets. The F2 FC (RGBW, 1,600 K to 6,500 K, continuously adjustable) impresses lighting designers with its CRI>90 over the entire white zone, green-magenta-correction and 50 LEE color filter-coordinated color macros. The Cameo F series Fresnel lights are rounded off with a continuous zoom that ranges from 15° to 40° (F2 D & F2 T) or 18° to 55° (F2 FC), as well as four selectable 16-bit dimmer curves with adjustable response, and the included 8-way barn door and gel frame.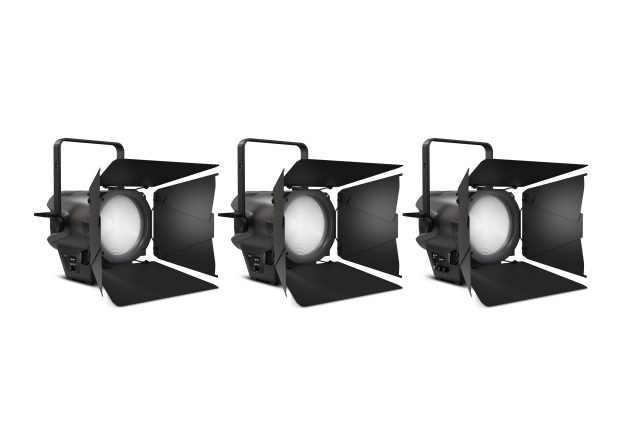 LD Systems U500® IEM
LD Systems will present its U500® IEM Series of in-ear monitoring systems designed for bands, musicians and hire companies who value optimum reliability and excellent audio performance. Available as a set with or without headphones, the U500® IEM Series offers a switchable transmitting power of 2 mW, 10 mW and 30 mW, an incredibly clear OLED display, 3-band EQ with parametric mids, username entry and storage for ten presets. Depending on the frequency band, it also allows for the operation of up to 12 parallel systems. The U500® IEM Series is available in five versions for worldwide use in different frequency ranges.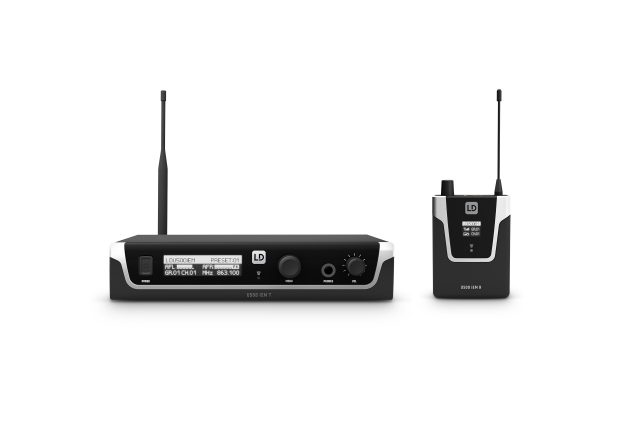 LD Systems MAUI i1 for Fixed Installations
The MAUI i1 sees LD Systems take the next step and also allow planners, integrators and end users to use the award-winning active column speakers as part of fixed installations. The MAUI i1 features nine 3-inch full-range neodymium woofers and two 1-inch high-frequency drivers, including 2-way crossover, to deliver 120 W (RMS) at 8 ohms. The BEM-optimized high-frequency waveguides provide precise control of vertical dispersion in order to ensure consistent sound distribution, even in acoustically difficult environments. For seamless integration into speaker systems with constant voltage, the MAUI i1 also has an 8 ohm/70 V/100 V switch with taps for 60, 30, 15 and 7.5 watts. A special U-shaped bracket for flexible wall mounting is supplied.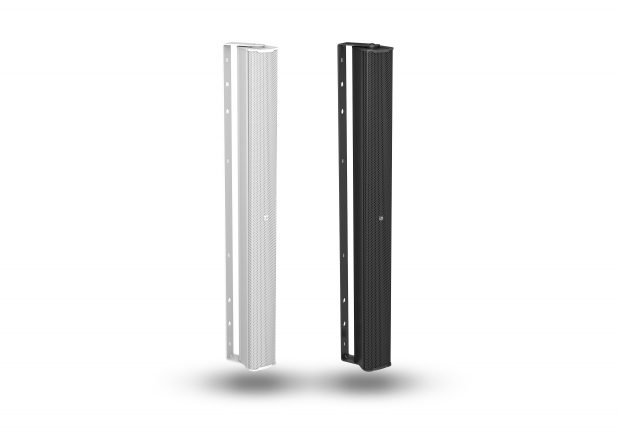 LD Systems IPA & IMA Installation Amplifiers
With the IPA and IMA series, LD Systems expands its growing installation portfolio to include high-performance mixing amplifiers specifically for fixed installations. The IPA series includes DSP-based, 4-channel power amplifiers – IPA412 (120 W) and IPA424 (240 W) – with built-in transformers per channel, 100 V/70 V-taps and a low-Z output (4 ohms). The IPA-models can be equipped with an expansion card to control all parameters via Ethernet and to integrate the amplifier into larger installation networks via Dante AoIP-connectivity. The IPA series can also communicate with remote devices and paging microphones via a CAN bus (controller area network).
With the IMA30, LD systems presents the first component of the new IMA series. Thanks to a wide range of input and output options, including Bluetooth for the wireless connection of music sources, as well as multilevel priority switching, the mixing amplifier in compact 9.5-inch housing can be flexibly integrated into commercial and industrial applications. The IMA30 provides four priority levels for emergency calls, microphone/line inputs and music sources, as well as selectable automatic standby mode for Energy Star certification.


LD Systems DQOR Outdoor Speakers
The new DQOR-series installation speakers are suitable for both indoor and outdoor projects. The 2-way systems in the updated, dynamic LD Systems design are available in 3", 5.25" and 8" editions and are available in low and high-impedance versions at 8 or 16 ohms. Furthermore, the DQOR models have a selector switch for selectable power tapping in 70/100 V environments. For flexible use in a wide variety of indoor and outdoor applications, the housing features an integrated wall-mounting bracket and a practical slide/lock mechanism. Thanks to the recessed front panel with no visible cable routes, the DQOR series is also suitable for integration into sophisticated interior design environments. For precision sound dispersion, such as in gastronomy and retail sectors, the speakers have a built-in 27° and 45° tilt-and-pan mechanism. The new DQOR series is available in black and white.


Gravity Touring Series
With the new Touring Series, Gravity presents the first ever range of stands specifically developed for the professional rental market. The impressively robust all-metal stands feature rugged construction and combine maximum stability and well-thought-out functionality with innovative details. Thanks to these qualities, the new Gravity Touring Series stand above comparable models on the market. These details include captive, unlosable metal adjustment knobs and an efficient single-twist boom securing system. The new Gravity Touring Series is expected to be available during the third quarter of 2019. The series will launch with a microphone stand, a speaker stand and a lighting stand. In addition, the Touring Series is fully compatible with other Gravity products.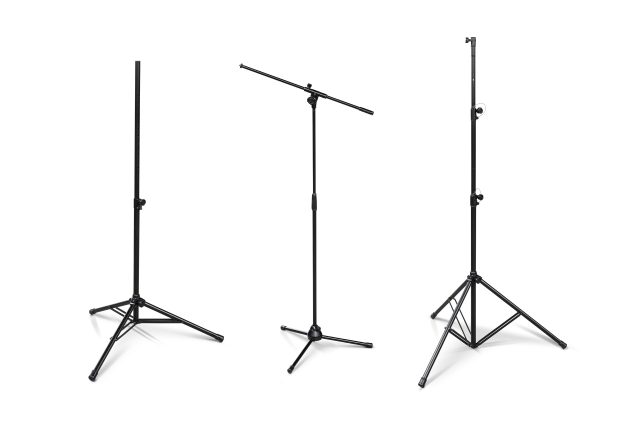 Palmer MONICON® XL
The Monicon® XL is the flagship of the Palmer Monicon® series and embodies the new Palmer positioning, which now characterizes the overall new design and appearance of the brand. Equipped with many professional features, the Palmer Monicon® XL is the tool of choice for perfect mixing in home and modern studio environments. The innovative console design's clearly structured user interface is divided into two levels and facilitates flexible table positioning and user comfort. A feature unique to the Monicon® XL is the correlation meter, which displays the phase difference between the left and right stereo channels to enable error recognition in a mix's mono compatibility. Furthermore, the fully analogue audio circuitry ensures no latency when listening. Another benefit for users who want to make their L/R studio monitoring even more flexible is the additional sub out on the rear of the housing.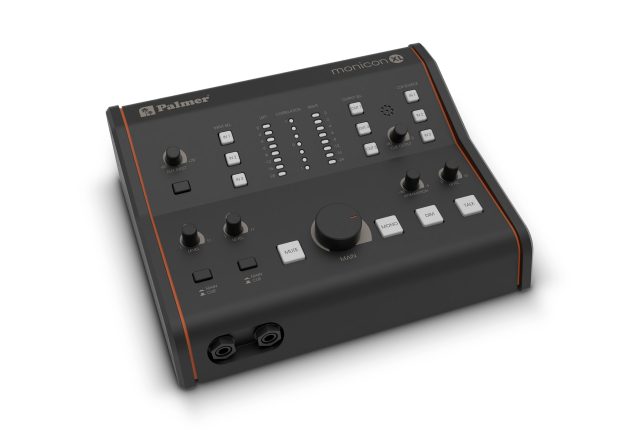 #PLS2019 #CameoLight #LDSystems #GravityStands #ProAudio #ProLighting #EventTech
Download Product Highlight Brochure
More Information:
adamhall.com
blog.adamhall.com
cameolight.com / forlumenbeings.com
ld-systems.com
gravitystands.com
palmer-germany.com