RAM Audio Power Amplifiers Supply Audio Power for the FIFA Football World Cup in Russia
Five World Cup stadiums use the W-series from the Spanish pro audio manufacturer
15 July saw the climax of the 21st FIFA World Cup with the victory of the French national team at the Luzhinki Stadium in Moscow. Over a four-week period, 32 teams compe    ted for the coveted World Cup trophy in a total of 12 stadiums. To provide the fans with an impressive sound experience in addition to the unforgettable sports event, the service provider Russian Sound Systems installed PA power amplifiers from RAM Audio in five of the twelve stadiums.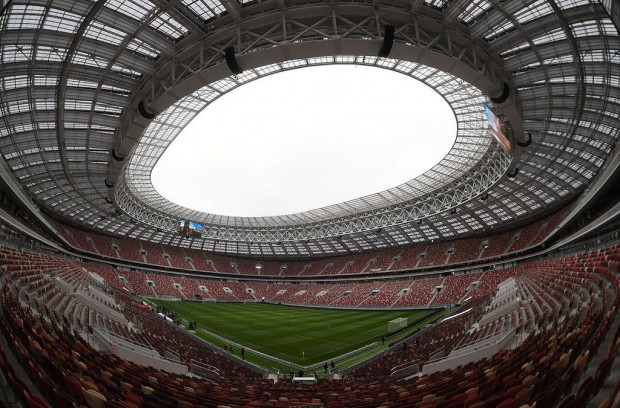 As well as at the final stadium in Moscow, RAM Audio amplifier models W 12004 and 12044 were also installed in the Kosmos Arena in Samara, the Mordovia Arena in Saransk, the Rostov Arena in Rostov on Don and in Kaliningrad Stadium, to power the PA systems from the American manufacturer McCauley. In addition to the W series power amplifiers for large-capacity sound reinforcement, RAM Audio MDi installation amplifiers were used in the stadiums' VIP areas.
Russian Sound Systems had complete and constant control of the PA systems in all five stadiums from a central location via the RAM OCS network software, which controlled all of the Ethernet and Dante-connected W-series power amplifiers. In this way, project manager Vladimir Samuskevich's team could control the McCauley line-array systems in real time.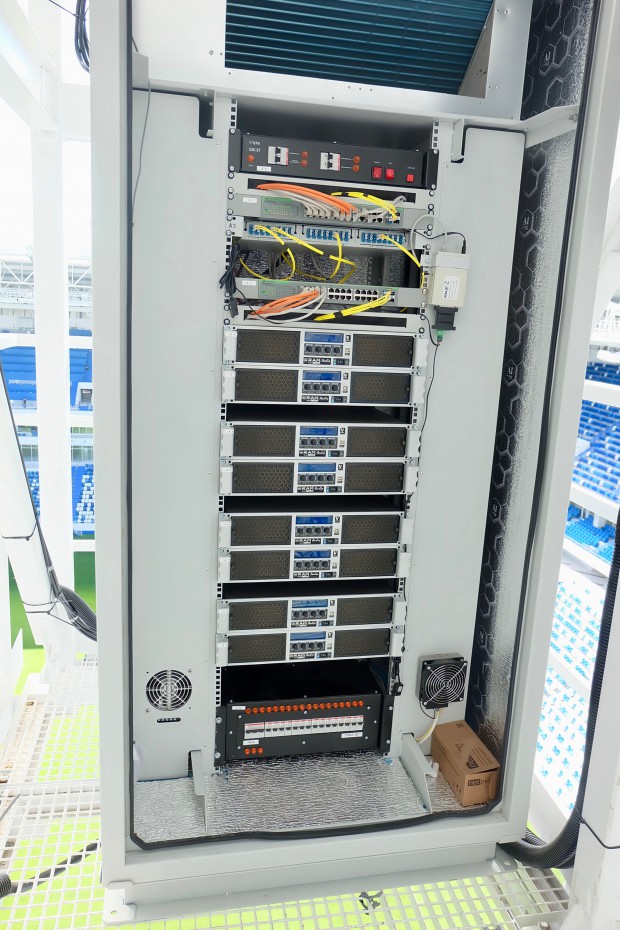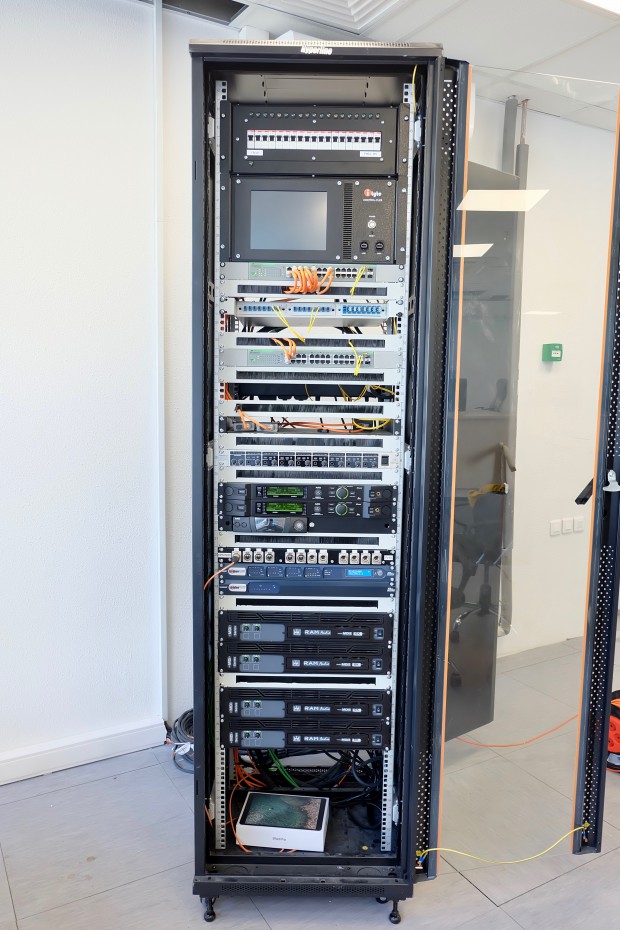 Thanks to the comprehensive network integration of the relevant audio systems – from amplifiers, monitoring and redundancy systems to media converters, routers, and matrices – Russian Sound Systems was able to configure the whole system via a Wi-Fi-connected tablet. "The tablet allows you to move freely in the stadiums and check the sound anywhere," says Nikolai Usov, head of Russian Sound Systems' design and installation department. "Via the RAM OCS software we could monitor and configure all amplifiers – including those installed in the stadium roof – easily and conveniently from our central control room."
Usov continues, "For rapid and precise error identification, we programmed a separate pop-up window in the RAM OCS software interface. In the event of a fault, we could immediately see which amplifier module was affected and what type of fault had occurred. Thanks to the power amplifiers' integrated network technology, we could scan the entire system at any time and make decisions – like a surgeon."
A summary of RAM audio equipment:
Luzhniki Stadium, Moscow
54 x RAM Audio W 12004
22 x RAM Audio W 12044
17 x RAM Audio MDi2-6K
Kosmos Arena, Samara
52 x RAM Audio W 12004
22 x RAM Audio W 12044
08 x RAM Audio MDi2-6K
Mordovia Arena, Saransk
24 x RAM Audio W 12004
16 x RAM Audio W 12044
03 x RAM Audio MDi2-6K
05 x RAM Audio MDi8-6K
Rostov Arena, Rostov on Don
22 x RAM Audio W 12004
20 x RAM Audio W 12044
02 x RAM Audio MDi2-6K
Kaliningrad Stadium, Kaliningrad
20 x RAM Audio W 12004
20 x RAM Audio W 12044
04 x RAM Audio MDi2-6K