Richard Lawn reports from a new Kuala Lumpur bar/restaurant which features Parisian-inspired art, décor and lighting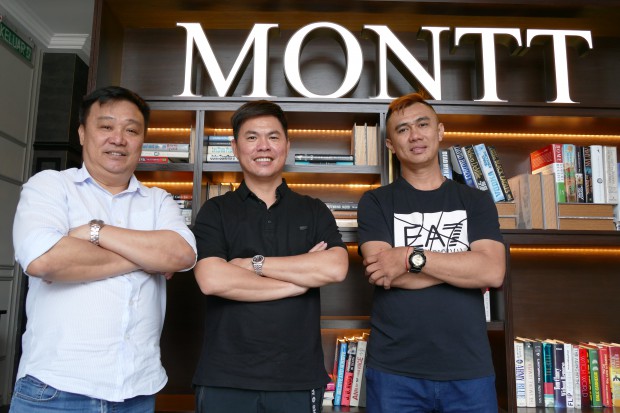 Describing itself as luxurious, majestic and chic, MONTT is located in KL's southern suburb of Puchong Utama. It's no idle boast when Forever Cuisine infers that the all-day Thai fusion menu is exceptional and, visually, that standard of delivery has been emulated throughout the 800m2 establishment. Likewise, the sense of smell is brought firmly to life upon entering the establishment by Thai spices, fresh food and aromatic coffee beans. Crucially, the ambience is set as the ears are tuned to unwind and dine mode by the unobtrusive LD Systems loudspeaker system providing seamless audio throughout all four levels.
When it comes to attention to detail, COO Steven Loh could be described as obsessive. 'We're really trying to set a romantic mood for our arriving patrons, and so lazy jazz music and vocals are our signature,' he affirms.
The winning ingredients that make up MONTT are enhanced by a sound system supplied by Puchong-based AV United. 'Both the ambience and the aesthetics were the main factors when we proposed a distributed Curv 500 S2 speaker system for MONTT,' explains AV United MD, Mr Chin. 'Forever Cuisine emphasised a desire to have the dining tables receive even coverage of full-range BGM, but they didn't want the loudspeakers to be so visible that they would distract the eyes of diners.'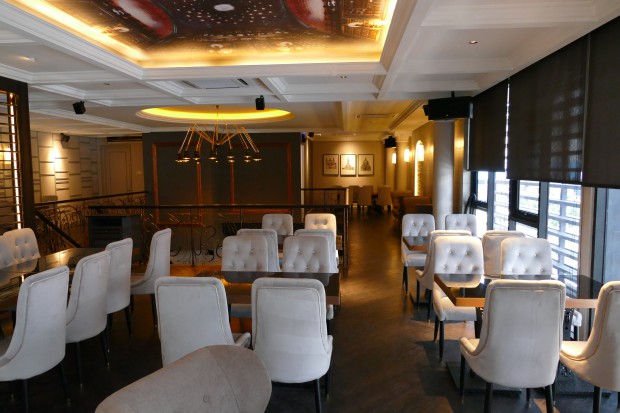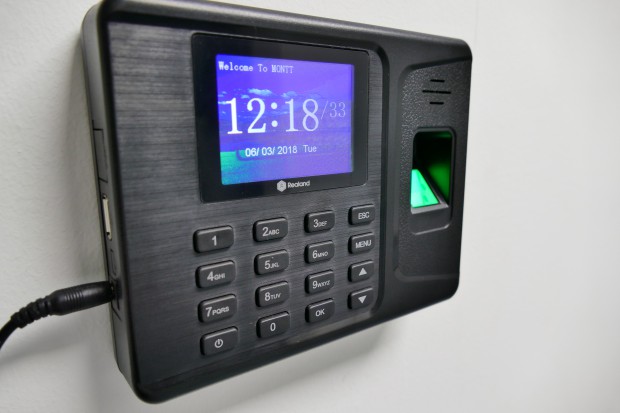 With a fascia that measures just 120mm2, each Curv 500 S2 black die-cast aluminium case houses three 1-inch tweeters arranged in a vertical line mounted in front of the 4-inch driver. Integrating a 4-channel Class-D amplifier with DSP effects, each Curv 500 can also be connected wirelessly via Bluetooth. Affixed to the ceiling as a distributed 70V line system, the passive speakers incorporate WaveAhead technology, with each individual speaker providing a dispersion of 110° in the horizontal plane but only 10° in the vertical plane. 'This is vital as it directs energy where the sound needs to be rather than spraying it onto the ceiling and floor,' continues Mr Chin.
In total, 19 Curv 500 S2 speakers together with four iSUB subwoofers have been ceiling mounted to provide uniform SPLs between 75dB and 80dB. A BOH rack hosts the audio equipment including an LD Systems CDMP 1 multimedia player, a Yamaha MG06 mixer and two LD Systems iAMP 4-channel Class-D amplifiers. Comprising DSP control with presets for various satellite and subwoofer configurations, delay and parametric EQ, each channel is capable of driving up to six Curv 500 satellites or one Curv 500 iSUB subwoofer.
For the fourth-level main VIP room, a higher SPL 8Ω solution allows up to 4-piece ensembles to perform live for private parties. A Yamaha MG12XU mixer can receive up to 12 microphone inputs which are output through the LD Systems iAMP amplifier and the loudspeaker system. Augmented by a single iSUB, two L-R arrays each comprising four S2 modules have been slotted together to form gently curving arrays. A SmartLink adaptor (SLA) has been clipped on below the lowest satellite of each array, with a SpeakON input providing daisy-chained connection to all four satellites. The wall-fixed curved arrays provide coverage throughout the room, the top speaker facing forward while the bottom one is angled down at around 30°.
Two adjoining VIP rooms can cater for separate events concurrently or the three rooms can be combined to accommodate a single large party. The two slightly smaller rooms are served by two LD Systems SAT42 dual 4-inch wall-mounted speakers together with a SUB88 for LF extension. An XS400 amplifier provides power for each room system, with a Yamaha MG06 6-input mixer catering for further musical options.
Should MONTT require a slightly higher SPL coverage in any section of the dining areas below, all 19 Curv 500 speakers have been attached with SLAs. This addition provides system expansion as required, allowing a second module to be attached to the fixed one above.
At weekends, 150 expectant diners arrive to sample the delights served up by MONTT's experienced kitchen staff, including the signature deconstructed desserts of pâtissier Chef Lim, while CEO Jimmy Lim oversees FOH operations. 'We have iPad control, but the music simply has to function without any flaws,' explains Mr Lim. 'We don't have the resources during peak times to configure settings or change the music, but with LD Systems we don't need to worry.'
An ambitious 2-year plan will see the MONTT chain expand its operations to four new outlets, including in Johor Bahru and Ipoh. The same ingredients, including the LD Systems audio components, will be part of that successful recipe. Mr Lim provides a simple demonstration of how its BGM has become part of the MONTT DNA by simply operating the mute button. Open 13 hours per day, seven days per week, the audio system will be relied upon to play its part in the success of this ambitious new restaurant chain.
Kindly reproduced courtesy of Pro AVL Asia www.proavl-asia.com