D4mance Use Cameo MOVO BEAM 100 for Bülent Ceylan Live Shows
The impressive moving heads form a central element in the elaborate stage construction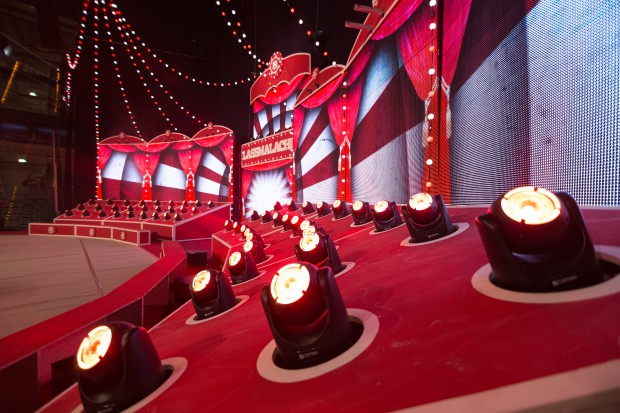 Bülent Ceylan is hitting the road and heading through Germany, Austria and Switzerland on his tenth tour with his LASSMALACHE production. The arena tour includes a total of 54 cities through 2018/19 and has once again been created by lighting and operating designer Tobias Deuring from D4mance. Deuring, Ceylan and the rest of the lighting crew are a good team and always on the lookout for new visual possibilities to enhance the comedian's diverse and energetic stage appearances. For the current tour, D4mance discovered the MOVO BEAM 100 from Cameo Light, a brand of the Adam Hall Group.
Unique Stage Construction
Every Ceylan stage is different and wows the audience with its individual design and appearance. The current LASSMALACHE production features a semi-circular set construction with a total of 60 MOVO BEAM 100s laid out in a three-row matrix with nine spotlights per stage side. "We use the MOVO BEAM 100s mainly as both camera background and effect lighting for the intros of the various Bülent characters and the musical pieces," explains Deuring.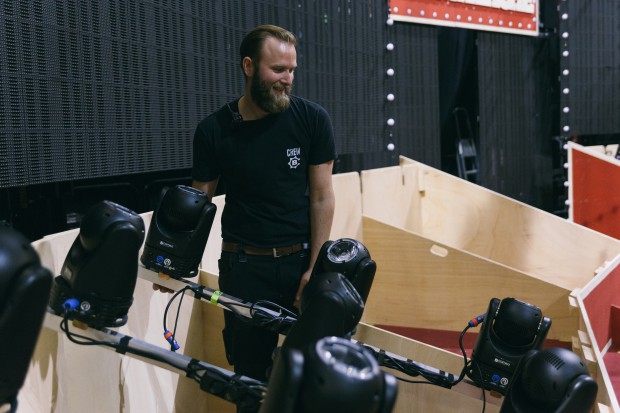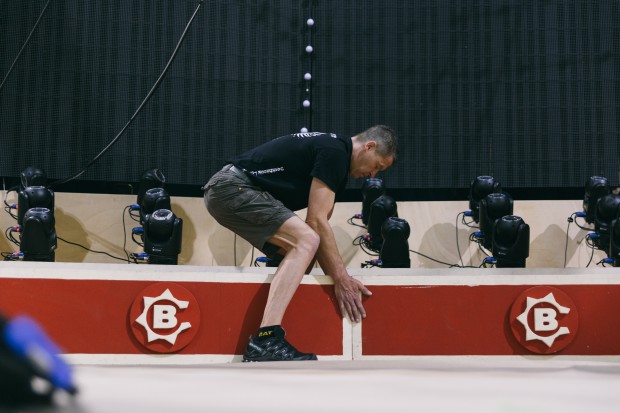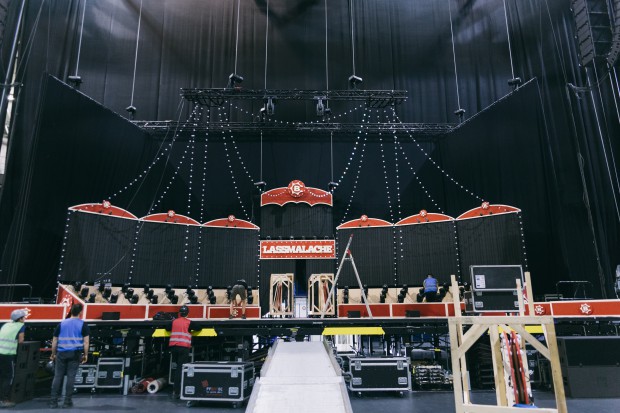 Space-saving Dolly Transport
In addition to the lamp's low weight and compact design, its separate LED ring and powerful output played a decisive role in the new investment for Deuring and his D4mance team. "The stipulation was that the lighting, video and the whole stage must fit into a single truck. By mounting the MOVO BEAM 100s in threes and building our own dollies in truck dimensions we could all pack all 60 Cameo spotlights into only three dollies."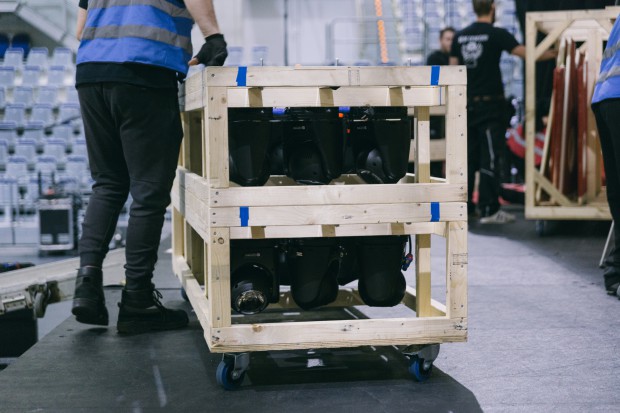 First-class Support
The event and creative services providers were also impressed by the MOVO BEAM 100's attractive price-performance ratio. "On the basis of various recommendations from affiliated companies and colleagues, the partnership felt good from the outset. In fact, the support from the Adam Hall Group before and during the tour was absolutely first class, so we have no regrets about our decision," says Deuring in closing.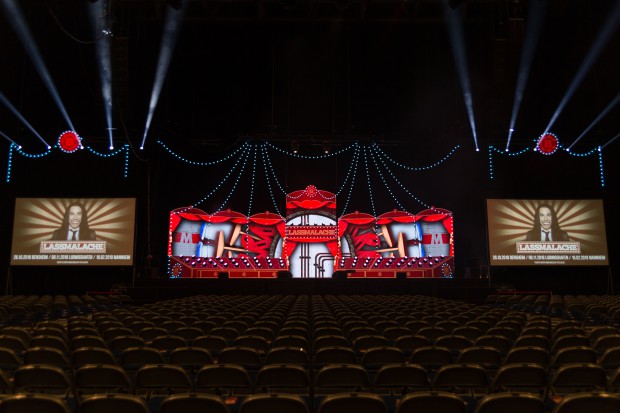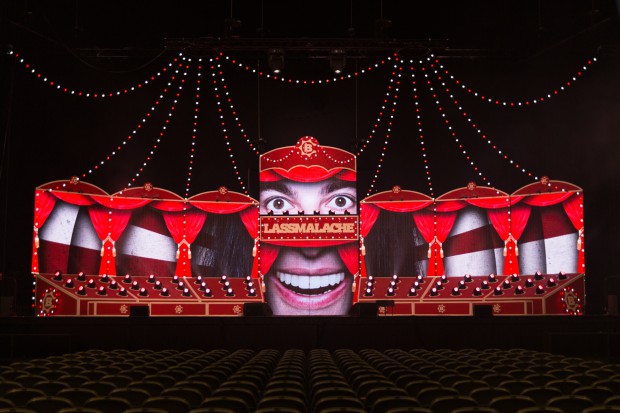 Further Information:
www.cameolight.com
www.cameolight.com/movobeam 100