Adam Hall Asia Celebrates "Wicked Wallop" Madness in Singapore
On 6 January 2018, it happened again: Wicked Wallop cruised into Singapore – and with it came hundreds of motorcycle-enthusiasts to celebrate their passion for bikes and rock'n'roll on the grounds of the Carros Center in the Asian city-state. Just as in 2017, Adam Hall Asia could not resist the Wallop madness and provided the music and motorcycle festival with an even more powerful sound and lighting system from LD Systems and Cameo lighting than last year.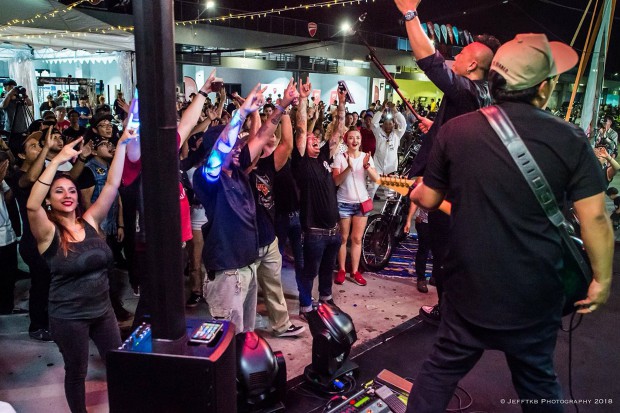 Amongst the custom bike stands, tattoo artists, pin-up models and other craziness, the compact stage on the grounds of the Carros Center once again formed the focal point. In order to provide the boisterous biker community with sufficient punch and precision for the various concerts – including Japanese rockabillies the Johnny Pandora Band – the organisers, with Adam Hall Asia's support, chose a comprehensive sound package comprising LD Systems line arrays, column systems, monitor speakers, amplifiers and DSP controllers.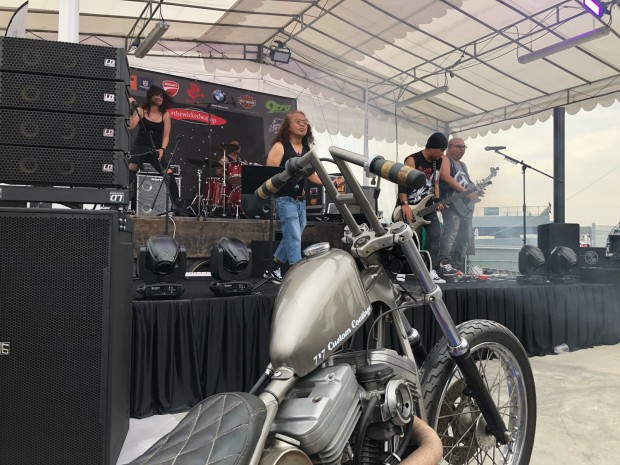 "After last year's festival, we are once again providing the audio and lighting technology for Wicked Wallop 2018," explains Chandan Mahtani, Managing Director Adam Hall Asia Pte Ltd. "It is always nice to see how people from different walks of life come together here to share their love of motorcycles and music. In addition, an event such as Wicked Wallop is the perfect platform for raising the profile our Adam Hall brands – especially LD Systems, Cameo and Gravity."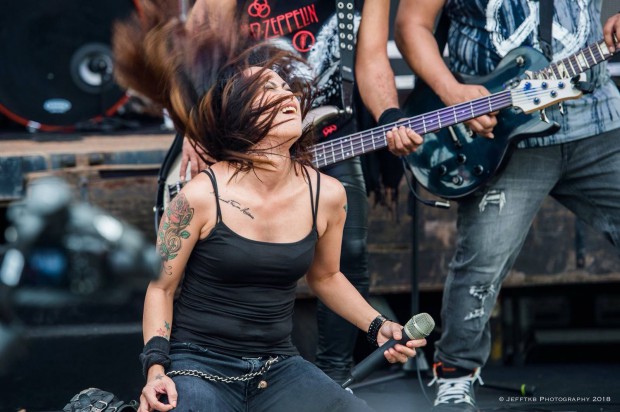 The front-of-house PA comprised an impressive LD Systems VA 4 line array in conjunction with V 215 SUB and V 218 SUB subwoofers, while the Stinger 121 monitors combined with two MAUI 11 column systems provided precise stage monitoring. The stage also featured several Cameo AURO SPOT 300s, THUNDER WASH 600 RGB moving lights and an INSTANT HAZER 1400 PRO to create the perfect atmosphere for the event.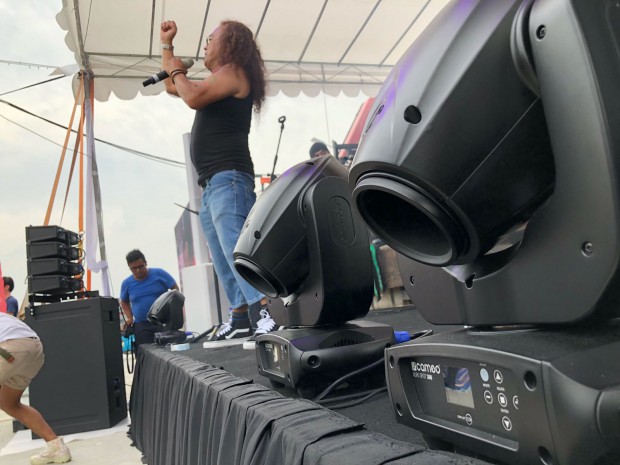 The following equipment was used at Wicked Wallop Festival 2018:
LD Systems VA 4
LD Systems V 215 SUB
LD Systems V 218 SUB
LD Systems DPA 260 DSP controller
LD Systems SP 4K PA power amplifier
LD Systems SP 6K PA power amplifier
LD Systems MAUI 5 Go column PA system
LD Systems MAUI 11 G2 column PA system
LD Systems MAUI 28 G2 column PA system
LD Systems CURV 500 ES array system (Entertainer set)
LD Systems Stinger MON 121 A G2 stage monitor
LD Systems ROADBUDDY 10 Bluetooth speaker
Cameo AURO SPOT 300
Cameo THUNDER WASH 600 RGB
Cameo INSTANT HAZER 1400 PRO
Gravity microphone stands
Further information:
www.ld-systems.com
www.ld-systems.com/line-arrays
www.ld-systems.com/maui-serie
www.ld-systems.com/curv-500-serie
www.ld-systems.com/pa-endstufen
www.cameolight.com/auro-serie
www.cameolight.com/led-stroboskope
www.cameolight.com/instant-serie
www.gravitystands.com