Fusion Cuisine with Perfect Sound – LD Systems CURV 500 in Le Fender Tex-Mex
Tex-Mex cuisine comes from the USA and combines elements of Mexican cuisine with dishes and ingredients from America or from the southern American states. This crossover mixture is even highly regarded in France – the homeland of sophisticated gastronomy – as proven by the successful Le Fender Tex-Mex in the port of Brest in Brittany. So that diners at France's first Tex-Mex restaurant, which opened in 1995, could also enthuse about the acoustic highlights in addition to the culinary delights, the owners of Le Fender went in search of a suitable sound system for their location.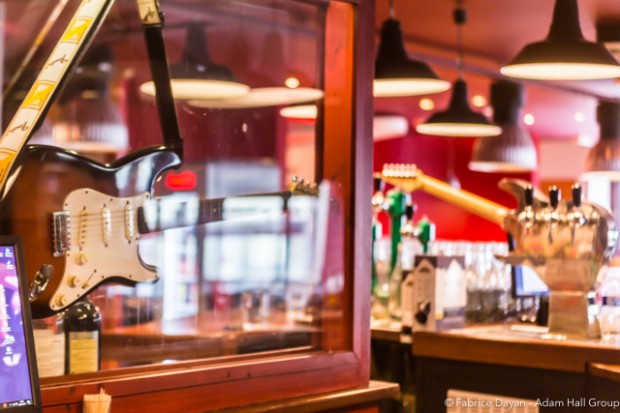 In their hometown of Brest, restaurateurs Jean Michel and Annie Texier came across Olivier Croizier from installation service provider Haute Fidélité Brest, who already had an idea of how to improve the previously inadequate sound situation in the guest area of Le Fender. "The managers wanted a visually discreet system, which could deliver background music consistently at a normal restaurant level, but was also powerful enough to provide sound for birthday parties, weddings, and other special events," explains Olivier Croizier, Managing Director of Haute Fidélité Brest.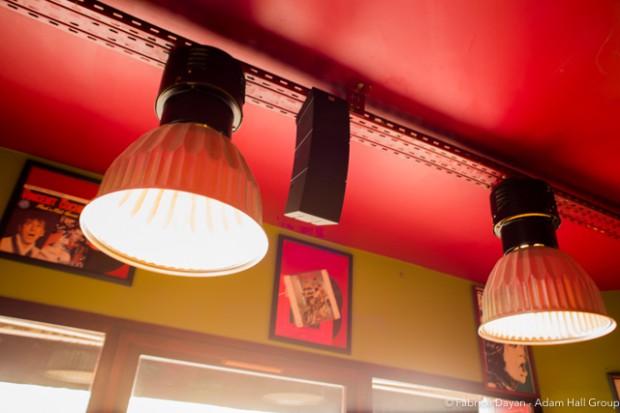 The solution: A comprehensive CURV 500® system from LD Systems. Haute Fidélité Brest installed a total of 26 CURV 500®S2satellites with WaveAhead® technology in the restaurant premises – divided into ten array clusters and attached to the walls with CURV 500® WMBL tilt and swivel wall brackets.The sound professionals chose 3 x CURV 500 iAMP® 4-channel Class D amplifiers to drive the system. The low end is reinforced by five 200-watt CURV 500 iSUB® installation subwoofers.
Although LD Systems pro audio systems have been a part of Haute FidelitéBrest's portfolio for a long time, Olivier Croizier had to first convince his customers from LeFender Tex-Mex of his preferred choice. "The managers at Le Fender had not heard of LD Systems, so we organised a trial run in the restaurant. While the system played, they went into every corner of the premises and listened attentively. When they returned, it was immediately apparent: Never before had they had such a good sound in their restaurant. And the unique design of the CURV 500® only confirmed the decision even further." handles the rest."
Le Fender Tex-Mex features the following products:
26 x LD Systems CURV 500® S2
05 x LD Systems CURV 500 iSUB®
03 x LD Systems CURV 500 iAMP®
10 x LD Systems CURV 500® WMBL
Further information:
www.ld-systems.com/curv500
www.fendertexmex.com
www.hfbrest.fr