LD Systems CURV 500 Systems Provide Sound for Buddhist Temple and Catholic Cathedral in Spain
2017 has seen not one but two integrators choose the CURV 500 portable array system from LD Systems – for an installation in a Buddhist temple on the Spanish east coast and in a cathedral close to Madrid.  Despite the completely different architecture and acoustic conditions of both places of worship, the installers were confronted by similar requirements: Perfect speech intelligibility and minimal visual presence.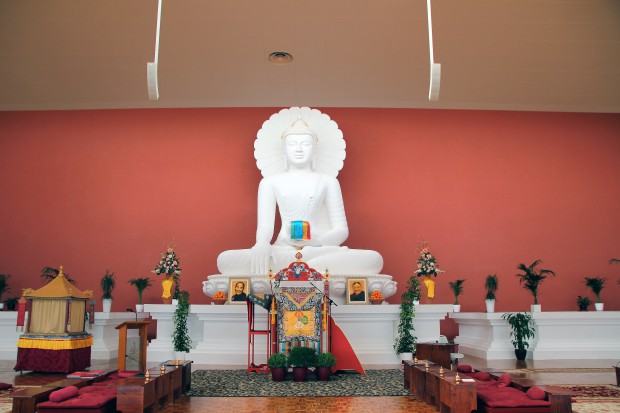 International Centre for Buddhist Studies
The International Centre for Buddhist Studies was opened in 2006 in Pedreguer on the Costa Blanca, and is located on top of the 246-metre-high La Sella Mountain, offering extraordinary views of the Mediterranean. Europe's largest Tibetan Buddhism establishment is run by His Holiness Sakya Trizin, and the temple features several rooms for meditation and ceremonies.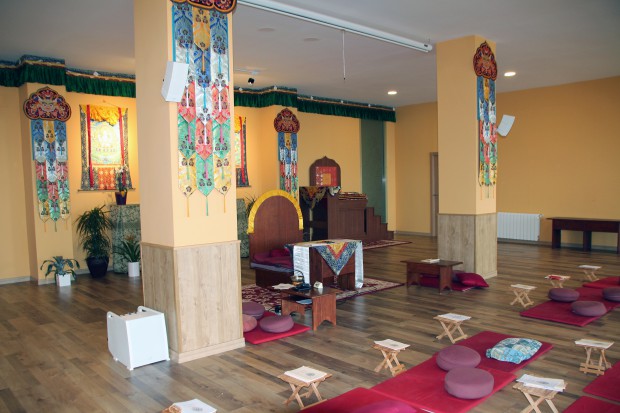 "The centre's main room is very spacious and has high ceilings. As such, its natural acoustics are not ideal," explains Denia Music's Rafael Torres, who was responsible for the planning and installation of CURV 500 systems in the International Centre for Buddhist Studies. "The Buddhist ceremonies are also very particular, because the Lama speaks extremely quietly and always sits on the floor. Our common objective was therefore to provide a system that projected the voice efficiently and accurately whilst also integrating discreetly into the aesthetics of the space."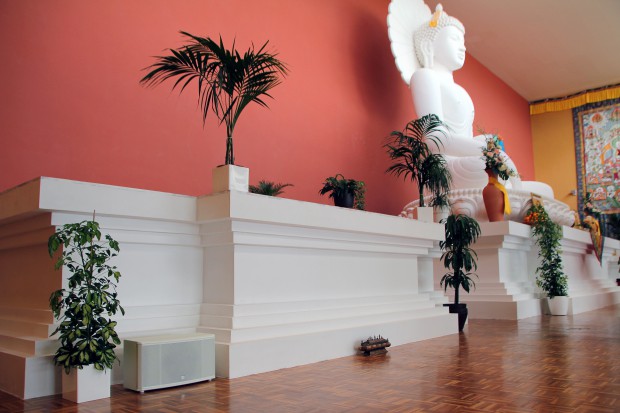 CURV 500 installation on ceilings and pillars
After an extensive demonstration, Denia Music and the centre's director chose an LD Systems CURV 500 system comprising 12 x pairs of CURV 500 S2 array satellites, 6 x CURV 500 Smart Link® adapters, 2 x CURV 500 iSUBs and 6 x CURV 500 WMB W wall-mounting brackets. The entire system is driven by two CURV 500 iAMP Class D power amplifiers. In order to achieve optimum sound dispersion across the large room, Denia Music hung individual array components from the ceiling and also installed them on several pillars. "The key to this was the CURV 500 satellite's wide horizontal dispersion angle of 110º," added Rafael Torres.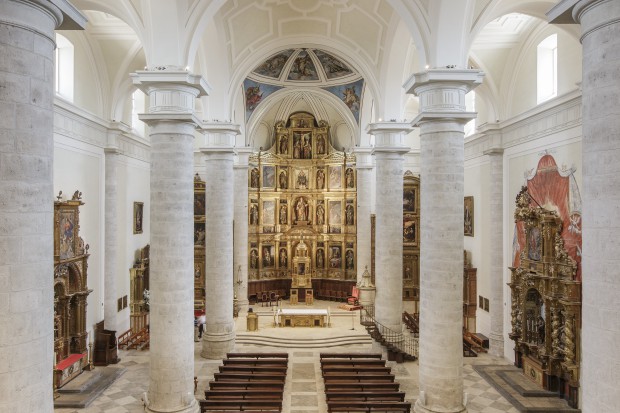 Cathedral of Santa Maria Magdalena
The Cathedral of Santa Maria Magdalena was completed in 1770 and is located in the centre of Getafe. It is one of the most important Renaissance buildings in the Madrid region. The existing PA system in the 57-metre-long, 25-metre-wide and 19-metre-high interior was replaced in May 2017 with a completely new system. Grupo Prestige was responsible for the planning and installation on site and chose a comprehensive LD Systems installation utilising CURV 500 array loudspeakers, power amplifiers and DSP-controllers.
"The heads at the Cathedral of Santa Maria Magdalena had always complained of considerable acoustic problems and were far from satisfied with the old system," explains Carlos Miguel Serna, Manager, Grupo Prestige. "The entire area is typically church-like and angular, with a huge ceiling height of 19 metres. So the main problem was ensuring excellent speech intelligibility in all areas."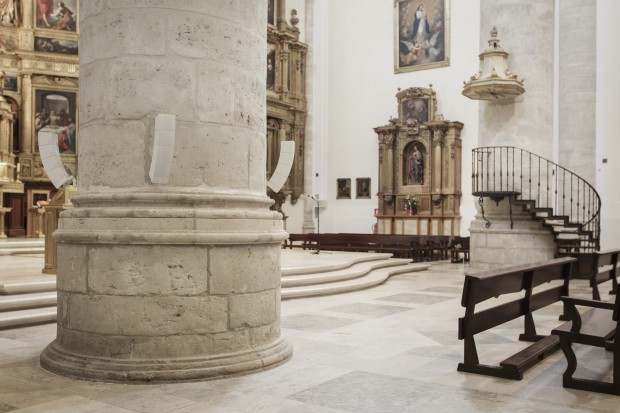 Comprehensive installation
23 pairs of CURV 500® S2 array satellites in groups of 4 and 2 were installed predominantly in the main nave of the cathedral (attached to the six large pillars) and also mounted on stands in the entrance and altar areas. Four 200-watt CURV 500 iSUB installation subwoofers augment the full-range response.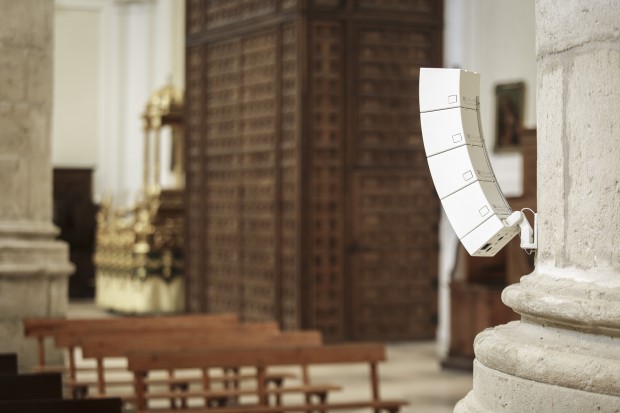 The following are in use in the International Centre for Buddhist Studies:
12 LD Systems CURV 500 S2 W array satellites
6 LD Systems CURV 500 WMB W wall-mounting brackets
6 LD Systems CURV 500 SLA W SmartLink adapters
2 LD Systems CURV iSUB 500 W subwoofers
2 LD Systems CURV 500 iAMP 4-channel power amplifiers
The following are in use in the Cathedral of Santa Maria Magdalena:
37 LD Systems CURV 500 S2 W array satellites
23 LD Systems CURV 500 WMB W wall-mounting brackets
23 LD Systems CURV 500 SLA W SmartLink adapters
4 LD Systems CURV iSUB 500 W subwoofers