An all round success – BCM Club uses powerful beams from the Cameo MOVO BEAM 100
There are countless clubs on Mallorca – but none is bigger than BCM in Magaluf. DJ legends such as Hardwell, Steve Aoki and Skrillex have already played sets here in front of up to 4,000 guests. After extensive rebuilding and renovation over recent years the BCM club now gleams splendidly both inside and out. While the operators – Grupo Cursach – had already been using Cameo ZENIT W600 LED outdoor wash lights for façade lighting since 2020, the in-house lighting team has now also "immersed" the main floor in Cameo and installed 50 MOVO BEAM 100 beam moving heads in the semi-circular rigs.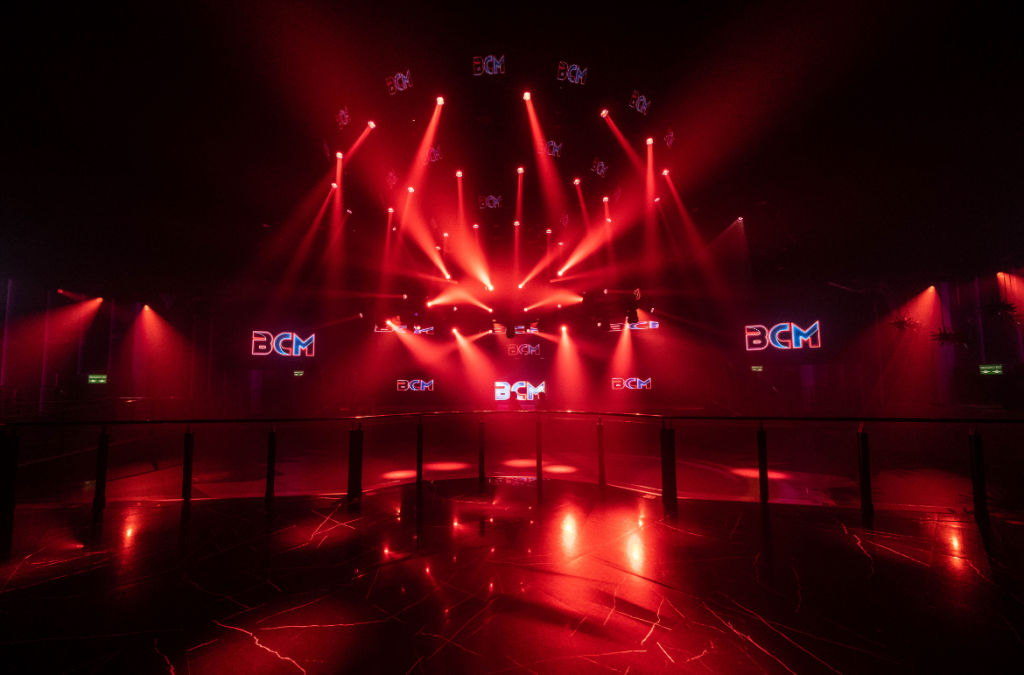 The rig structure on the BCM Main Floor consists of six semi-circles at different heights, which are moved at variable speeds via 18 electric chain hoists. To achieve this, lighting designer Alex Cooper and technical director Daniel Morales had in mind compact and fast moving lights, with simultaneously impressive powerful and precise beams. "We compared different models and finally decided on the MOVO BEAM 100 because its colours and design perfectly matched our idea," explains Daniel Morales.
"We have been working with Cameo for many years and are particularly enthusiastic about the colours. I used the MOVO BEAM 100 for the first time for this project and am absolutely thrilled with what the small lamp can do."

Daniel Morales, Technical Manager BCM
"When we started the renovation work in 2019, we wanted to offer our guests something special." Among other things the BCM operators were inspired by the legendary OMNIA Club in Las Vegas and its iconic chandelier structure of eight concentric rings. "However, due to the semicircles, the rig in the BCM has its very own structure and its own unique character," confirms Morales.
Whether for international DJ celebrities, reggaeton live acts or resident parties, the MOVO BEAM 100 plays off its speed advantages for ultra-fast pan and tilt in every setting, shooting its 5.5° narrow beams of bright 60 watt Osram RGBW LEDs onto the dance floor. In combination with the semicircles floating at different heights, lighting designer Alex Cooper uses the full spatiality of the multi-level rig construction to create cutting fan effects, glistening strobes and blinders and more with the MOVO BEAM 100.
The following Cameo products are used in the BCM Club on Mallorca: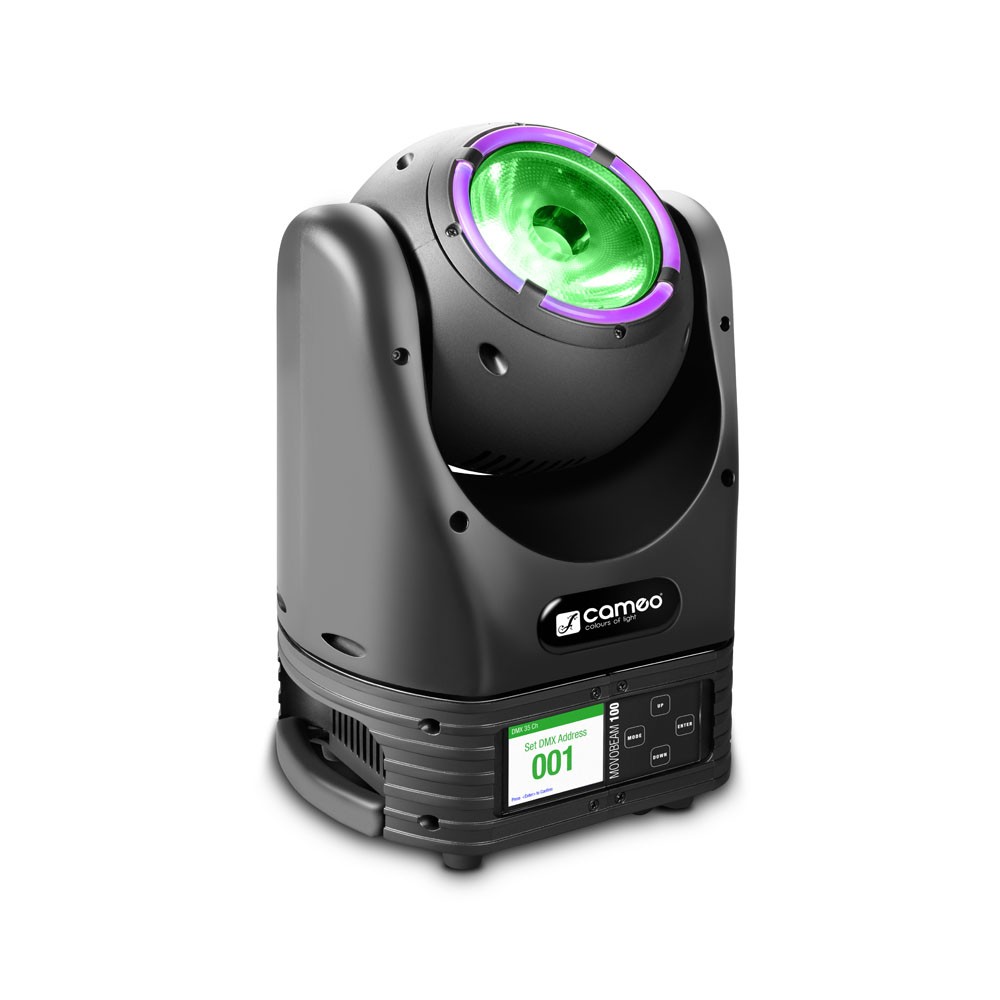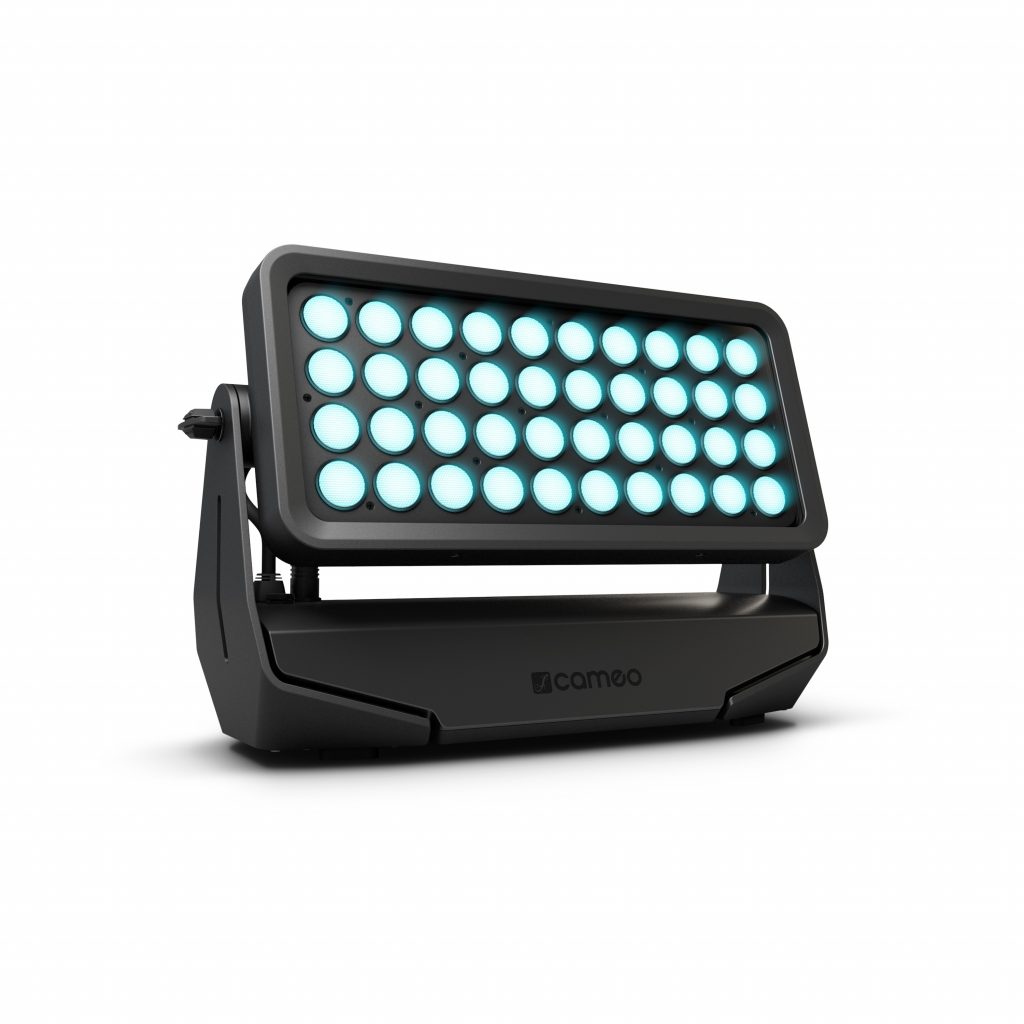 #Cameo #ForLumenBeings #EventTech #ExperienceEventTechnology
---
Further information:
bcmmallorca.com
grupocursach.com
cameolight.com
adamhall.com