Enjoyment with premium sound – LD Systems DQOR provides sound for restaurant on the coast of Albania
Green Coast is the name of a new premium resort in the Mediterranean, located in Palasa, a picturesque town on the southern coast of Albania. On the elegantly designed waterfront promenade, which offers up breath-taking views of the Ionian Sea, is the Ulliri Restaurant. In this fine steakhouse, the menu focuses mainly on high-quality meat products – but premium quality is also emphasised in the sound system. For this reason, modern DQOR installation loudspeakers from LD Systems are used in the Ulliri Restaurant.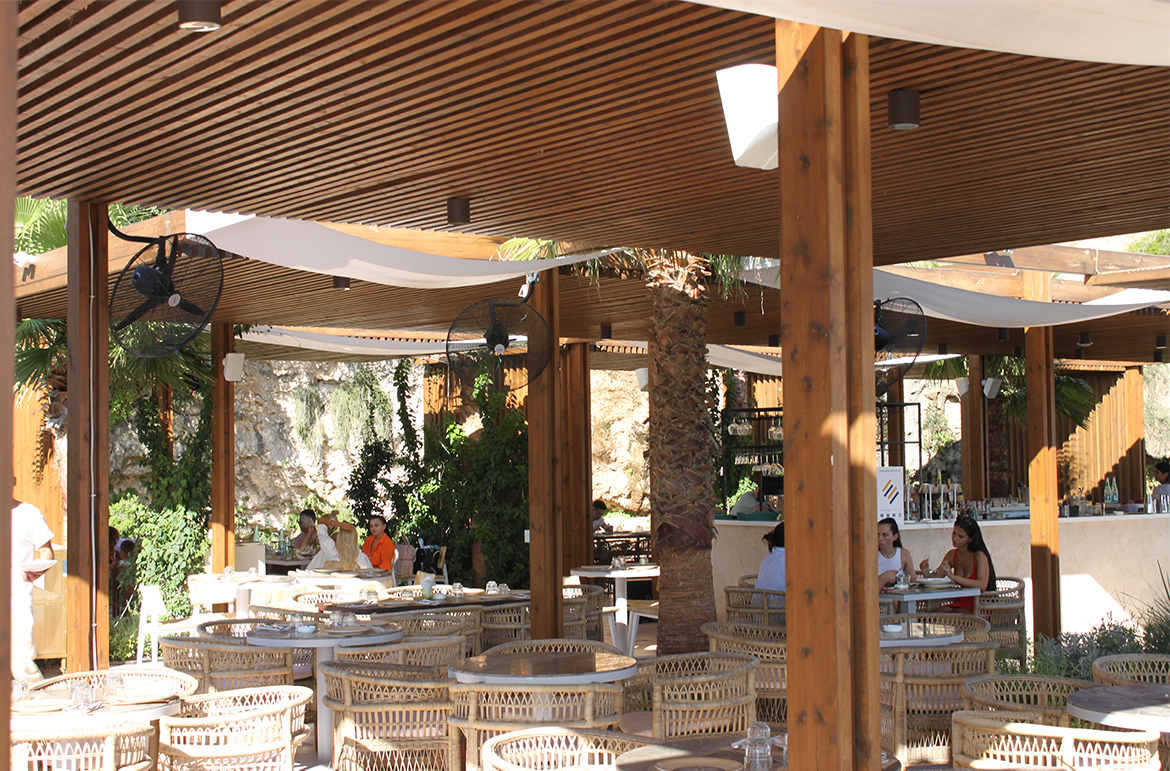 The sound system was installed and professionally calibrated by AVIA GROUP Shpk, based in the Albanian capital Tirana. In the open outdoor areas of the restaurant, 16 white DQOR 5 W loudspeakers in 2-way design provide background music for the enjoyment of the grilled delicacies. The passive speakers from LD Systems are IP55 certified, have corrosion-resistant aluminium front grilles and weather-resistant paper membranes. These are important arguments for their use, knows Antonie Angjushev, General Manager of Alfa Audio Ltd, the distributor of LD Systems in Skopje, Macedonia.
"Besides the sonic qualities and the modern design, the IP55 certifications of the DQOR 5 W installation loudspeakers were particularly important in convincing my customer. The Ulliri Restaurant in Palasa is located only 50 metres from the coast. The climate there is quite humid and salty all year round. Therefore, outdoor loudspeakers are needed that can cope with this over the long term without any problems, and this is where the DQOR 5 W are just right."

Antonie Angjushev
Four LD Systems SAT 42 G2s are used for the sound reinforcement inside the restaurant. These ultra-compact 4-inch installation speakers offer a balanced sound, with 60° x 60° coverage angles. Bass support is provided by the LD Systems SUB 88 2 x 8" bandpass subwoofer.
The following LD Systems products are used in the Ulliri Restaurant Palasa:
#LDSystems #YourSoundOurMission #EventTech #ExperienceEventTech
---
Further information:
Ulliri Restaurant, Tirana
Greencoast Albanien
Alfaaudio