DEFENDER – A sustainable solution
PROTECT YOUR WORLD – this is the slogan of the DEFENDER brand. DEFENDER's black-and-yellow cable protector systems are on display wherever cables need to be protected and slip resistance for visitors must be ensured. In addition to uncompromising quality, safety and flexibility in use, modern products must also meet another elementary requirement: they must be produced sustainably.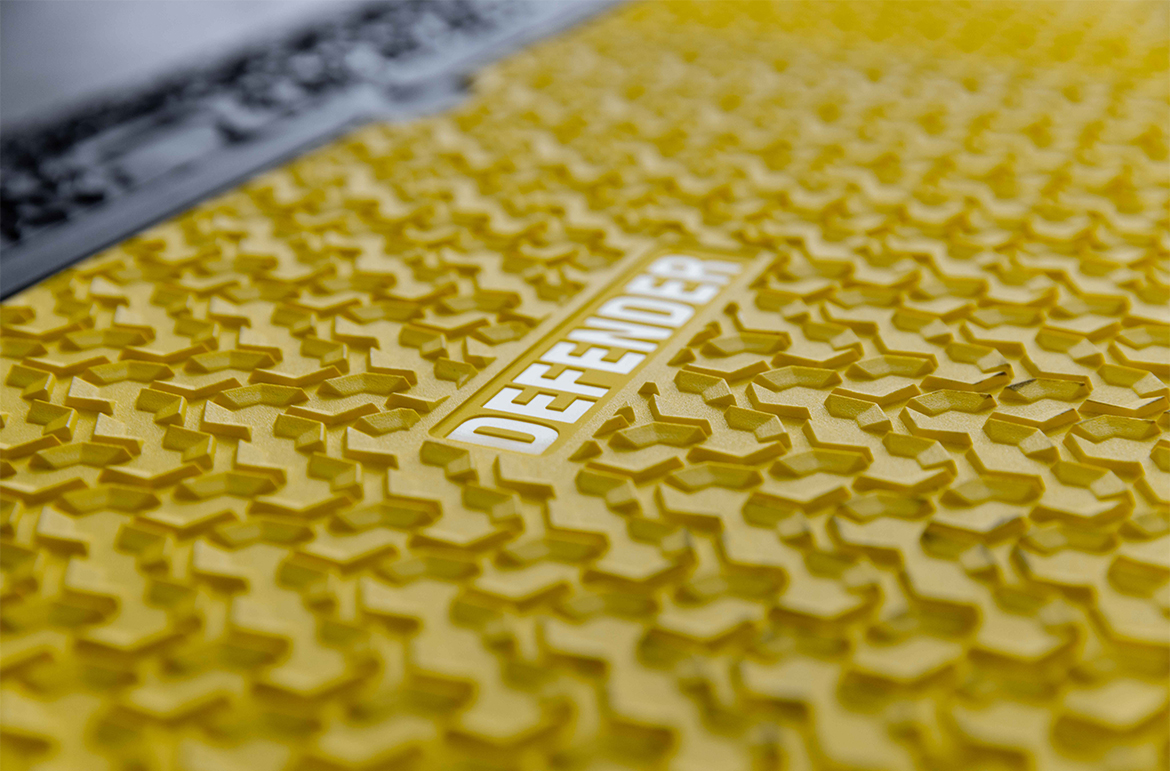 DEFENDER systems have been awarded the "Sustainable Event Solutions" seal for some time now. The platform of the same name (sustainable-event-solutions.de) has set itself the task of promoting sustainability in the event industry and maintains, among other things, a database of companies that offer sustainable products or services.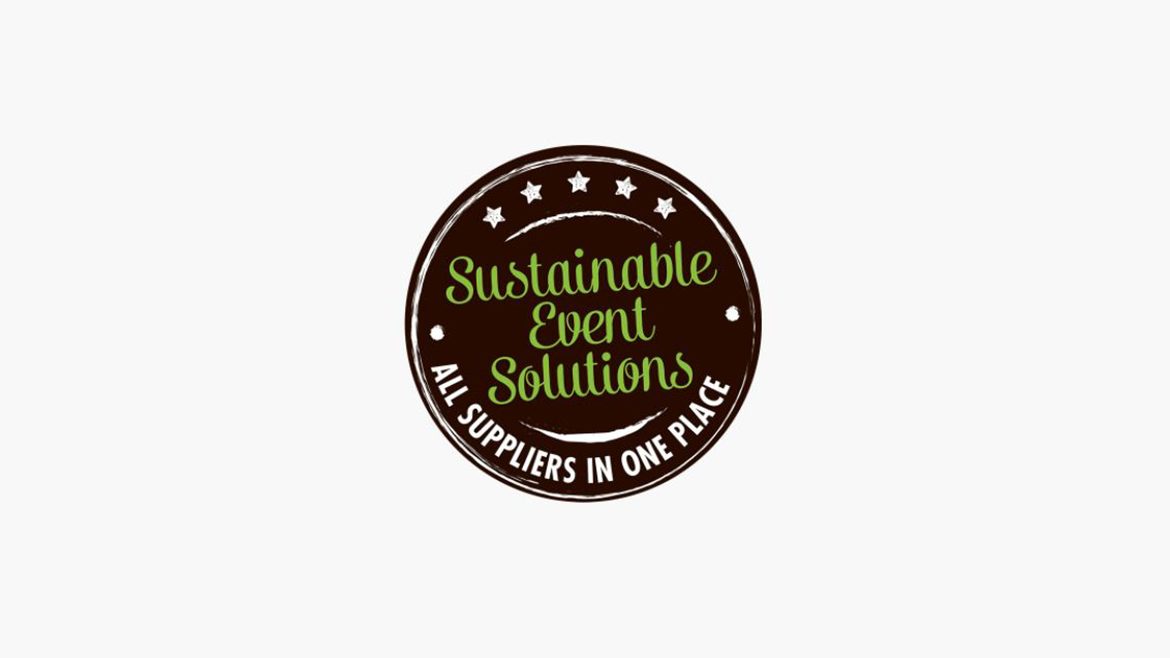 DEFENDER cable protectors were included because 90% of the materials and components are recycled in-house for this purpose – from shredding to granulation. DEFENDER cable protectors therefore contain no toxic, environmentally harmful PVC. All DEFENDER products are made of extremely strong TPU (thermoplastic polyurethane), which is mainly produced from recycled plastics. The polyurethane is recycled and reprocessed as blocks, strips, and plasma packs, and is then reused in the injection molding process.
Once the granules have been processed, they remain in the recycling loop. When a cable protector reaches the end of its life cycle, it is processed back into granules and the cycle starts all over again.
As the complete process monitoring is also carried out in-house, DEFENDER knows exactly which materials are processed and where they come from: from Germany, and exclusively from certified companies. In the continuous cycle of granulate reuse, DEFENDER® is the official recycler of materials from Bayer®, BASF® and DOW® Chemical.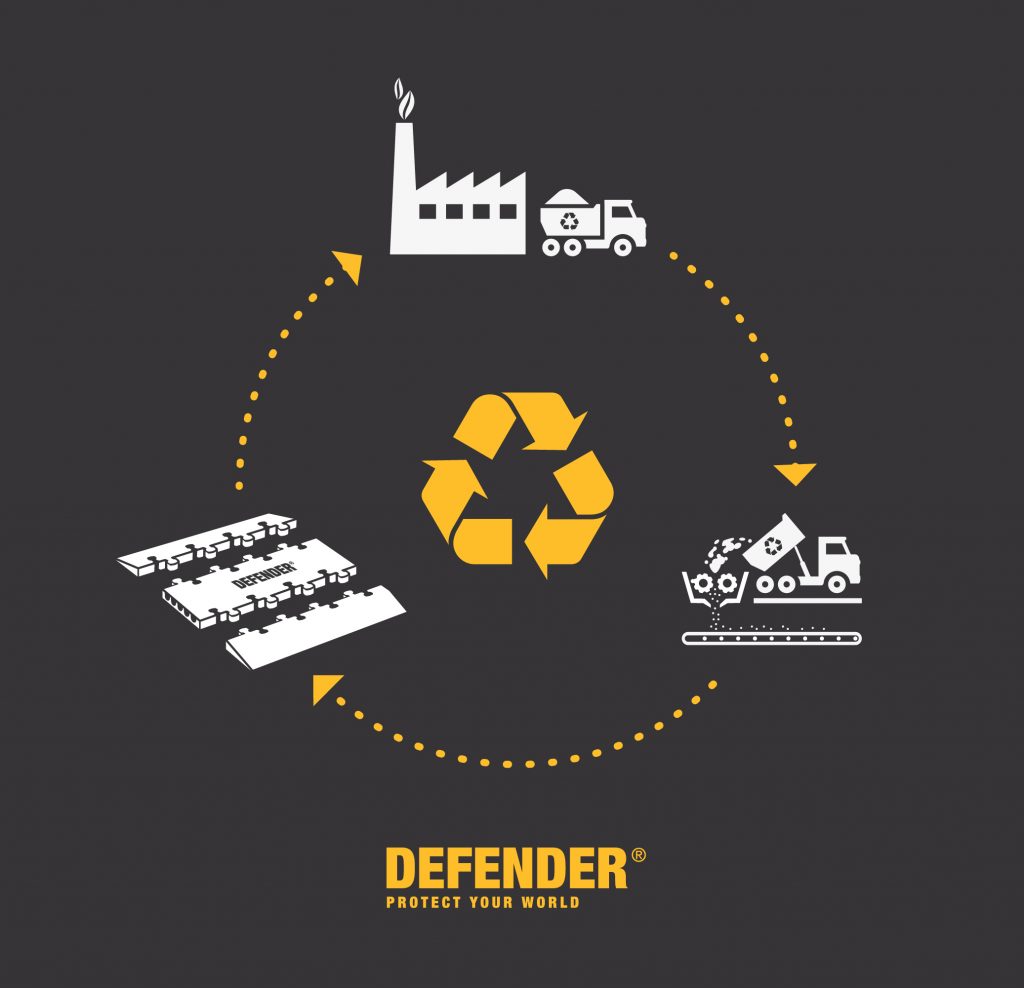 #Defender #ProtectYourWorld #EventTech #ExperienceEventTech #Sustainability
---
More information: