DEFENDER 2D – not just for the big boys
In 2021, more building permits were issued in Germany than at any time in the past 20 years. Construction is taking place everywhere – from compact apartment buildings to enormous building sites. But when the giant excavators and trucks roll in, the little guys have to be protected, too: we're talking about the cables and lines that supply the construction site with power, water and data. The situation was completely different in the event industry in 2021. That year, neither excavators nor crowds of people rolled in to fill the halls and festivals. However, the countless large and small open-air festivals and city festivals are all back for the summer of 2022.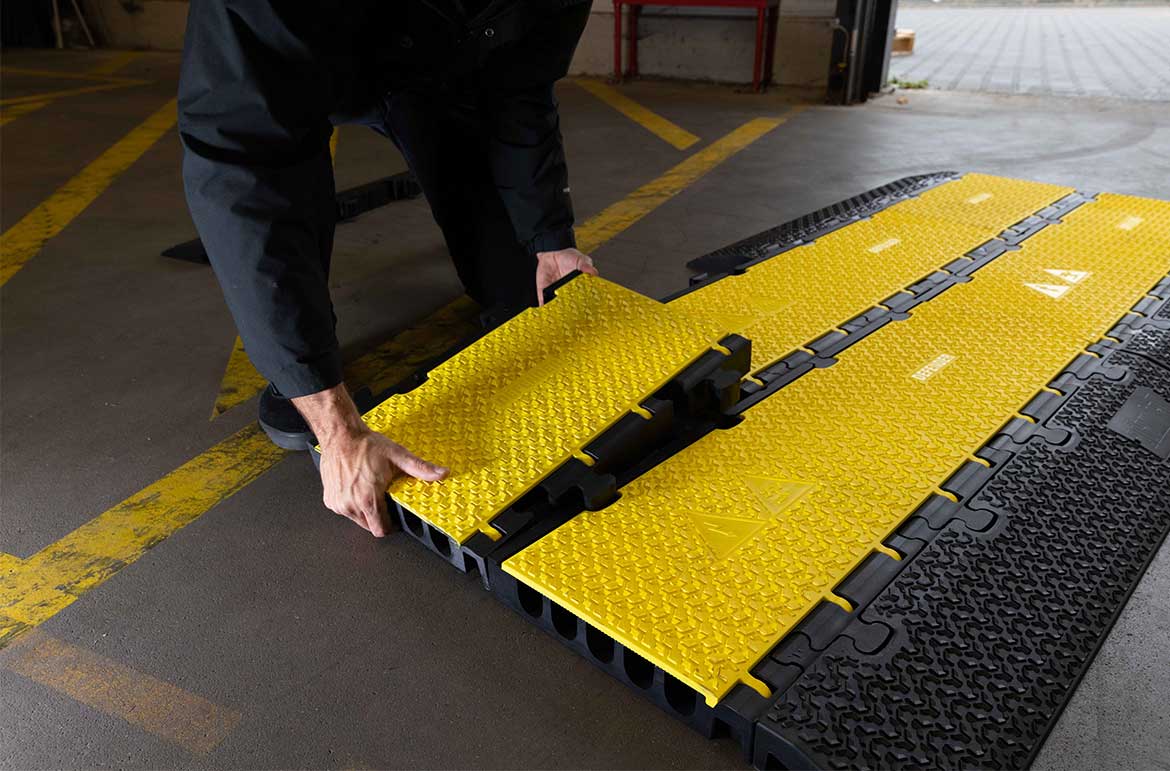 At home everywhere
With the new modular DEFENDER 2D cable bridge systems, users get the greatest possible protection and maximum flexibility everywhere – no matter whether it's at a small festival, or a large construction site with extremely rough terrain. DEFENDER cable bridges are so robust that even a truck weighing several tonnes will not damage the system.
2D – in both directions
Conventional cable bridges often make a compromise between flexibility and trafficability. DEFENDER 2D systems take a different approach with their modular, multidimensional design. The secret of the 2D concept is based on the pluggable centre section modules, with which the cable bridges can be extended in length and width as required. This ensures effortless accessibility and safety even for more complex cable installations, for example near power generators or FOH areas. The symmetrical design facilitates both planning in advance and installation practice on site. Currently, the 2D modules are available for the DEFENDER MIDI 5 (five channels) and 3 (three channels) series.
Barriers? What barriers?
In conjunction with the DEFENDER ramp modules – which feature a 6° incline – the system can be installed quickly and easily on site for wheelchair access. At the same time, it's stable enough to take the heavy weight of forklifts and trucks.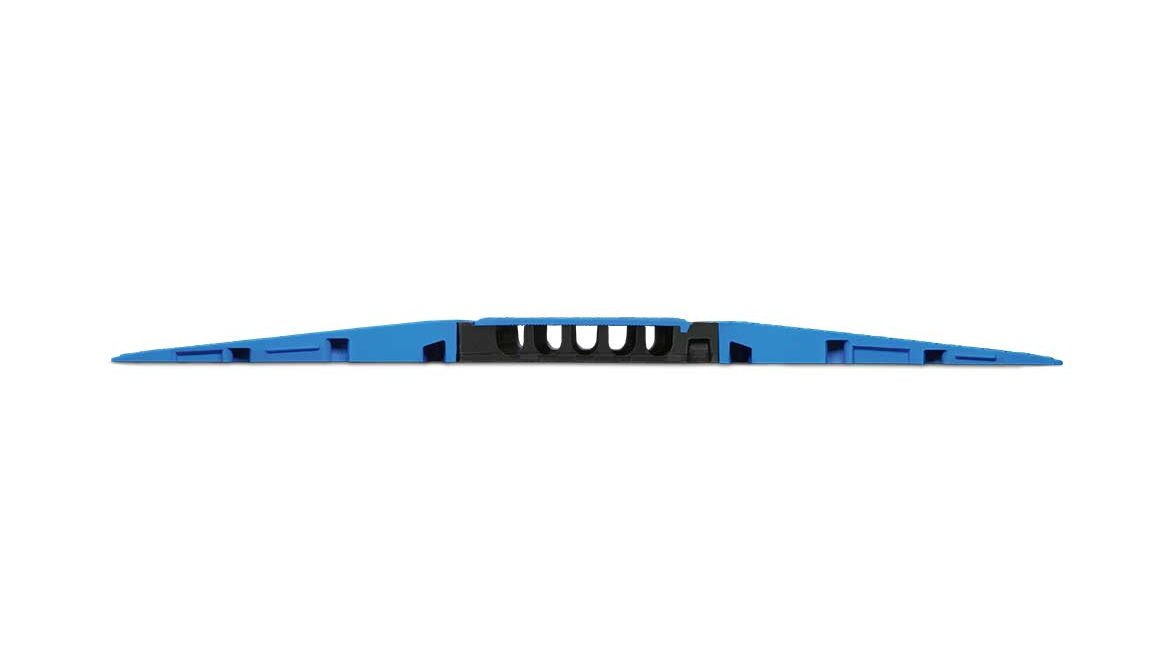 Safe is good. Sustainable and safe is better
For some time now, DEFENDER cable bridge systems have been awarded the "Sustainable Event Solutions" seal of approval. Indeed, 90% of the materials and components in a DEFENDER cable bridge are recycled in-house. When a cable bridge reaches the end of its life cycle, it is reprocessed into granules and the cycle starts all over again. In addition, DEFENDER is an official recycler of Bayer, BASF and DOW Chemical materials.
New: TÜV certification
DEFENDER cable protection systems are certified by TÜV-SÜD (the German Technical Inspection Association). Designed and manufactured in Germany, DEFENDER products are made of exceptionally robust, recyclable TPU (thermoplastic polyurethane) and include various modular protection systems for cables and hoses of up to 113 mm in diameter. The TÜV-SÜD's stringent testing requirements and production controls ensure that DEFENDER cable bridges meet the highest quality standards. Furthermore, the DEFENDER cable protection systems meet the requirements of fire protection class E according to DIN EN 13501-1.
#Defender #ProtectYourWorld #EventTech #ExperienceEventTechnology
---
More information:
defender-protects.com
adamhall.com