Light spectacle after sunset – Cameo illuminates Fårup Sommerland in Denmark
When a theme park reports a record number of visitors in times of the Covid-19 pandemic, there must be something special going on. Moreover, when the park has seen virtually no visitors from neighboring Norway this year. For Fårup Sommerland in the Danish town of Fårup, the answer is: Lysfald. The temporary outdoor light installation marked the end of the park season and attracted more than 82,000 visitors in the week from October 18 to 24. To make Lysfald (German: Lichtfall) a reality after sunset, the integrator responsible, Profox, relied on more than 200 spotlights from Cameo.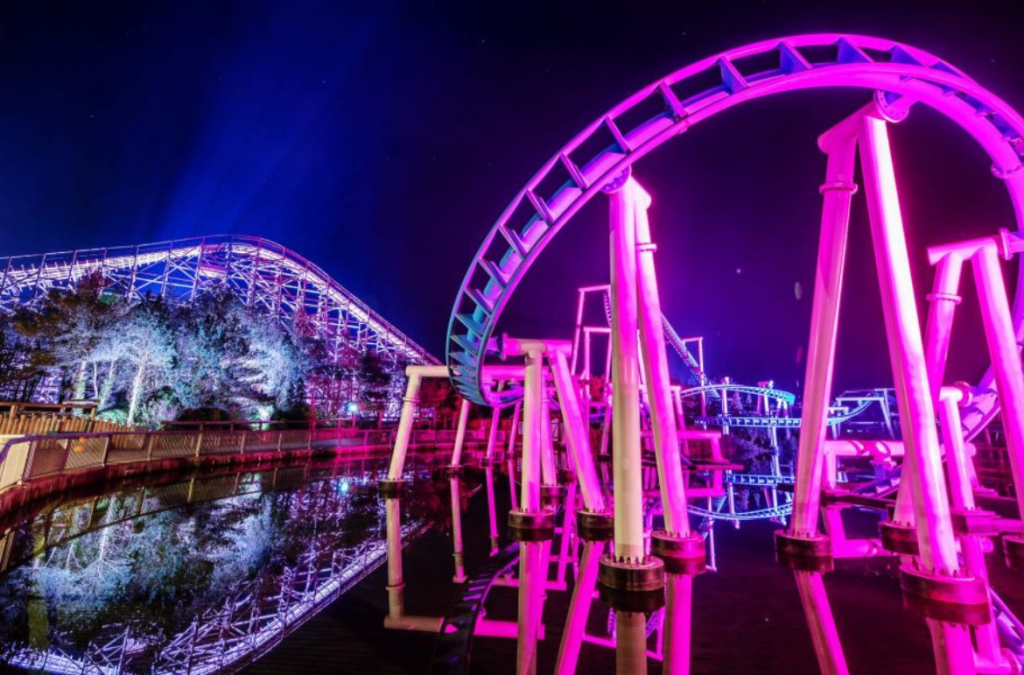 Control via W-DMX
Every day from 5:30 p.m., 120 ZENIT W300 and 24 ZENIT W600 Outdoor LED Wash Lights were turned on at Fårup Sommerland, accompanied by 72 DROP B4 outdoor uplights as well as eight Q-SPOT 40I outdoor spots. With an outdoor area of around 55 football fields, Profox was looking exclusively for fixtures that could be controlled from a central point via W-DMX. While the ZENIT® W300s were used to illuminate the large rides and trees, the ZENIT® W600s made an impression by providing wide-area illumination of the forest areas.
"The W600s are so powerful that we can illuminate huge areas with just a few units."

Rasmus Stoltenberg, Profox
The long way and a special task
The DROP B4 uplights covered several kilometres along the walkways and the train track, and were also used for lighting trees and building facades. The Q-SPOT 40i spots had a special task and illuminated objects from a long distance. "Thanks to their compact size, we were able to place the spots out of sight in a wide variety of locations – even where space was extremely limited," says Rasmus Stoltenberg from Profox.
Profox has been expanding its cameo stock systematically for years – and invested once again for a project of this magnitude. "For the Lysfald project, we bought around 150 new Cameo spotlights. For us, the build quality is a key factor. All fixtures are extremely durable and also impress with their high light quality at a price that no competitor can keep up with," says Simon Aagaard, Managing Director of Profox.
"Lysfald is already one of our best and most successful events ever."

Niels Jørgen Jensen, Director Fårup Sommerland (source of quotation: migogaalborg.dk)
New heights
With the Lysfald project, Fårup Sommerland's long-standing collaboration with Profox has reached its current climax. In the highly creative LED light provided by the Cameo wash and spot lights, not only the theme park with its opened rides, but also the surrounding forest shows itself from a completely new, magical perspective.
The following products were used at Fårup Sommerland: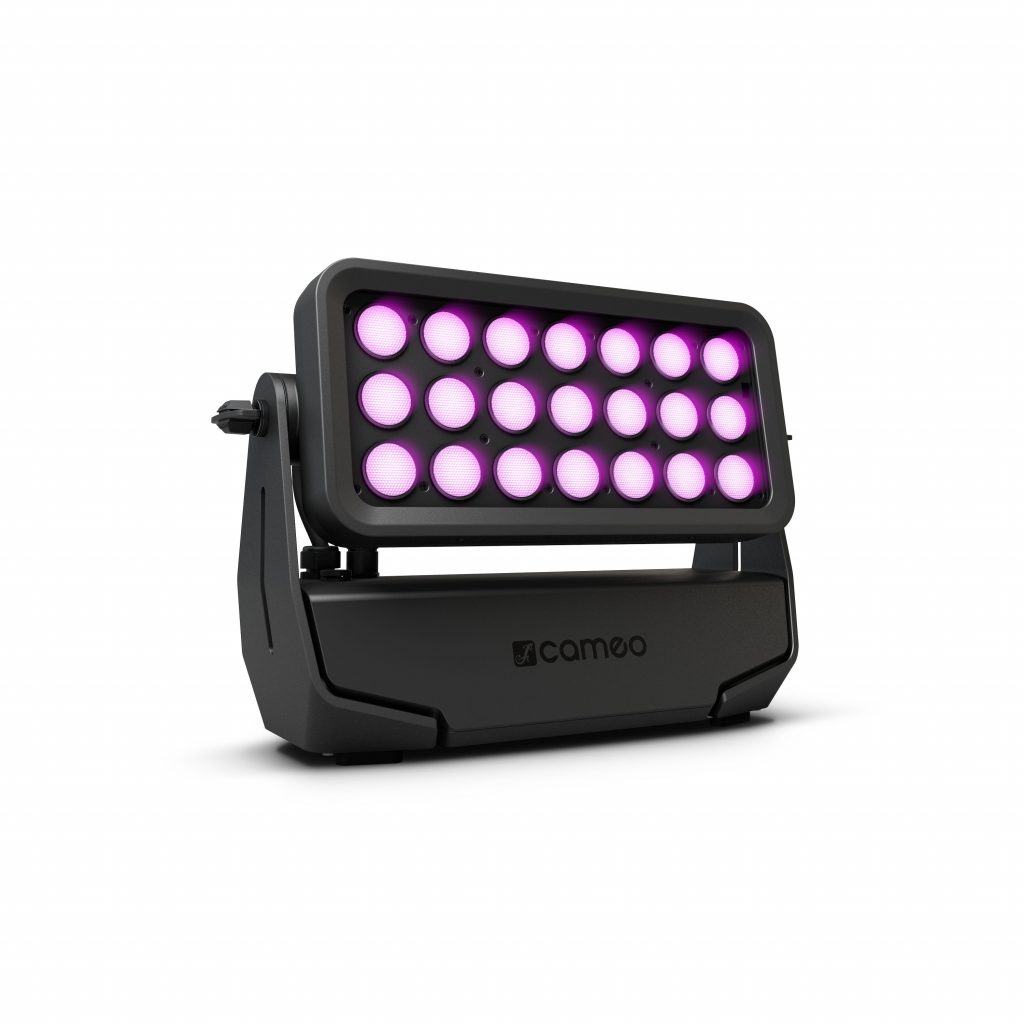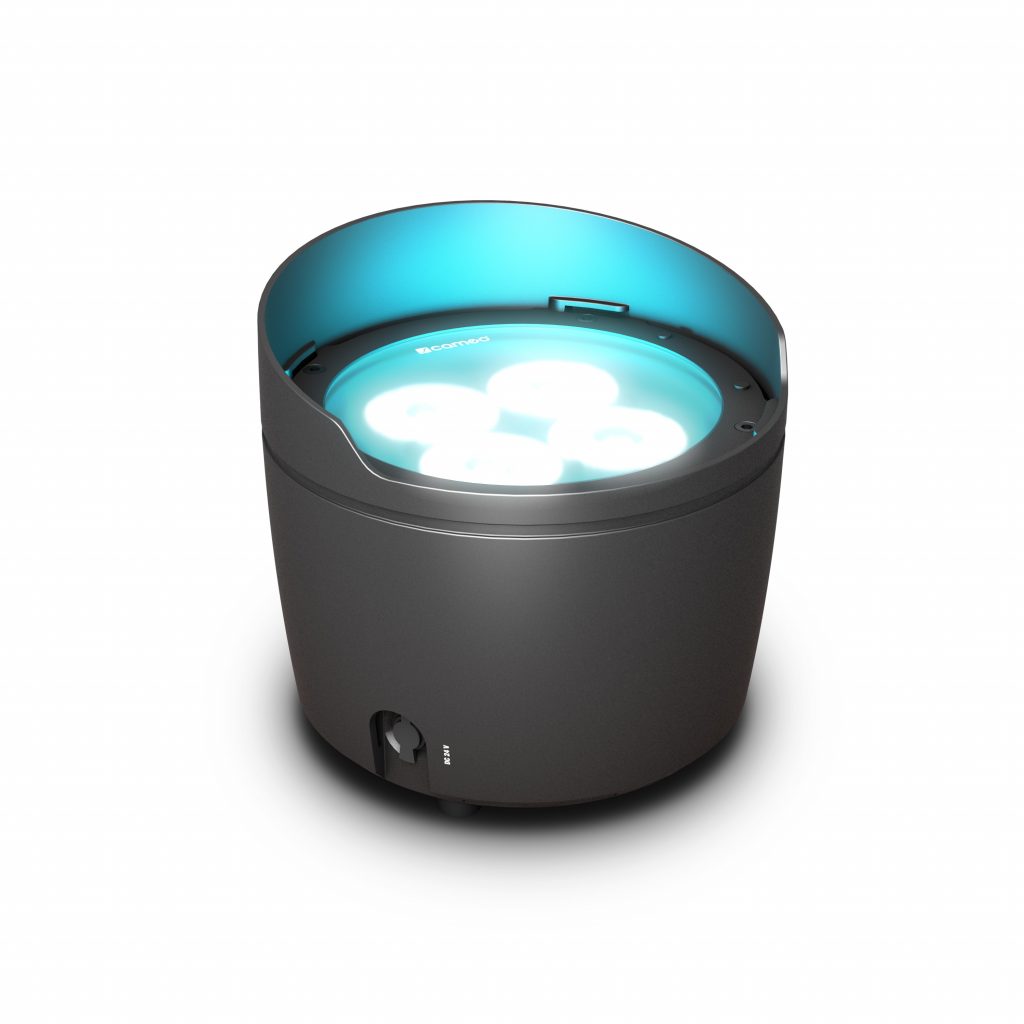 #Cameo #ForLumenBeings #Lighting #Installation #EventTech #ExperienceEventtech
---
More information:
faarupsommerland.dk
profox.dk