Five years of Kliemannsland – LD Systems and Cameo accompany party for the 5th anniversary of Fynn Kliemann's creative space
What do an event technology manufacturer from Neu-Anspach, Germany, and a creative space for go-getters, creatives and free spirits southwest of Hamburg have in common? It's this: both are addicted to the magic moment; both bring people together and inspire with creative visions and extraordinary setups. And on September 4 2021, both sides met, as Kliemannsland celebrated its 5th birthday. It goes without saying that this unique creative and event space – under the joyful reign of DIY king Fynn Kliemann – accompanied this anniversary not only with coffee and cake, but with a wild party.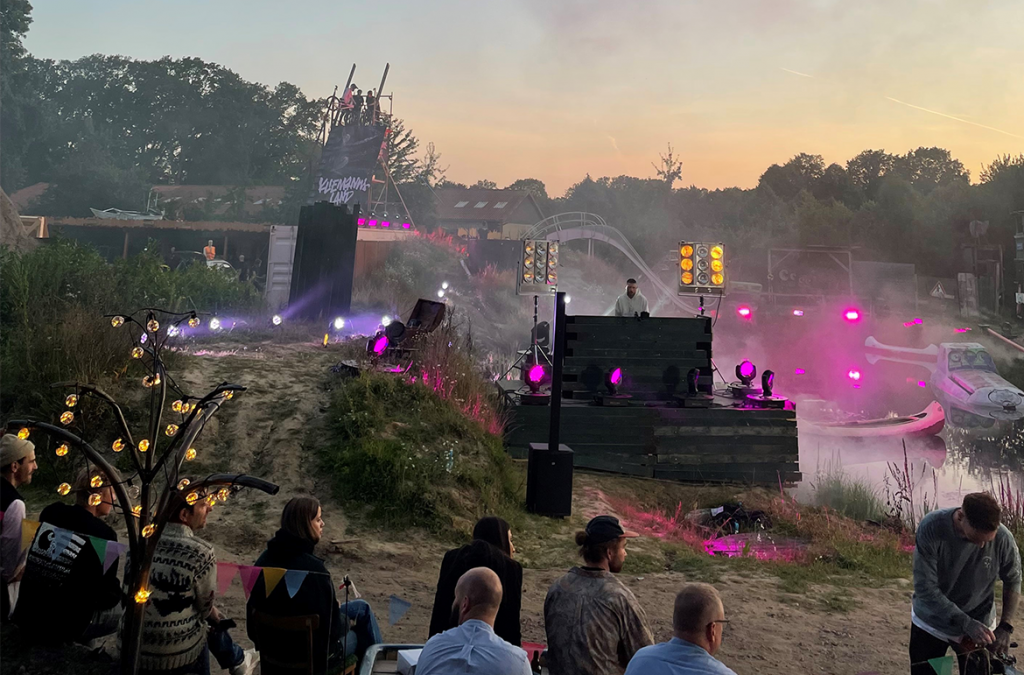 The Kliemannsland open-air birthday party was simply bursting with creative energy and ideas: live DJs on movable lifting platforms, a concrete mixer converted into a chain carousel, pyrotechnics, drones, and much more. And in the middle of it all was the sound and lighting technology from LD Systems and Cameo, which set the scene for the spectacle and turned it into a true multimedia experience. In addition, Fynn Kliemann and his team were delighted with a special gift: a custom LD Systems MAUI® 44 G2 column PA in pink, featuring Kliemannsland lettering on the subwoofer cabinet.
"The projects at Kliemannsland are rooted in an extraordinary mix of entrepreneurial spirit, creativity and fairness. We tick similarly – we share the passion for special events that create unique moments. This is why we are supporting Fynn Kliemann and his team: they are authentic, entertaining, and make the world a better place with their imagination and creativity."

Alexander Pietschmann, CEO Adam Hall Group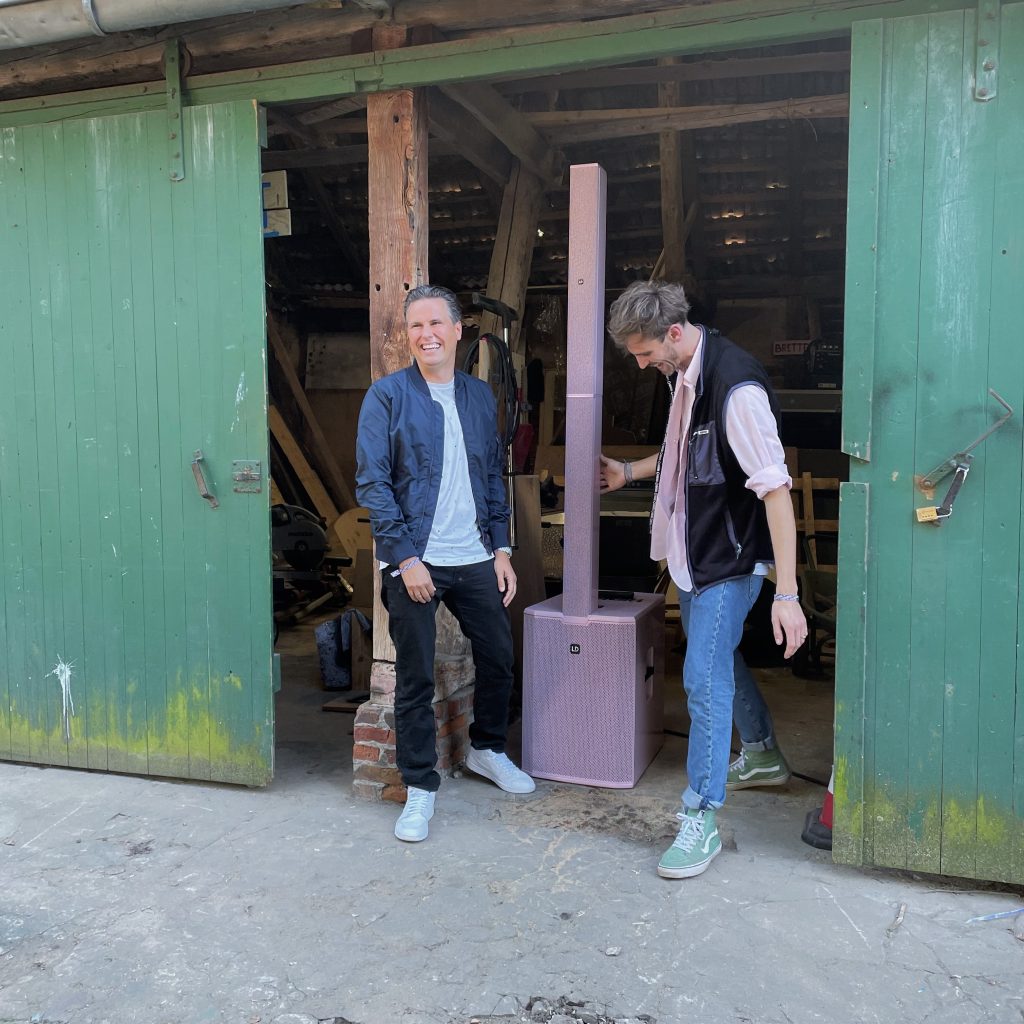 In total, six LD Systems MAUI® 44 G2 column PA systems and 76 Cameo ZENIT® W600 outdoor LED wash lights were used at the Kliemannsland birthday party. While the MAUI® 44 G2 provided fat sound for the live sets by DJs Marten Hørger and ESKEI83, the ZENIT® W600 flexibly set the stage and the mood across Kliemannsland's extensive grounds, thanks to their 21,000 lumens and integrated 2.4 GHz W-DMX™ transceivers.
"The wildest birthday party ever – 5 YEARS OF KLIEMANNSLAND"
#Cameo #ForLumenBeings #LDSystems #FreeYourSound #AdamHallGroup #EventTech #ExperienceEventTechnology #WeBelieveInLive
---
Further information:
kliemannsland.de
ld-systems.com
cameolight.com

adamhall.com
event.tech