Modern Wireless Systems for the Original Spanish Festival
LD Systems WIN 42 on the open-air stage at Porta Ferrada. The Porta Ferrada Festival in Sant Feliu on Spain's Costa Brava is the country's oldest music festival. Since 1958, the summer festival, which takes place over several weeks in July and August, has attracted tens of thousands of visitors to the Catalan town of 21,000 inhabitants. This year marked the 56th occasion, with more than 50,000 spectators establishing a new record. This was due to over 300 concerts, shows and events taking place across many locations, including a 14-voice choir concert on the Espai port stage. When choosing which wireless headsets to equip the choir with, the Spanish rental service provider BTM Sound decided on WIN 42 Wireless Systems from LD Systems.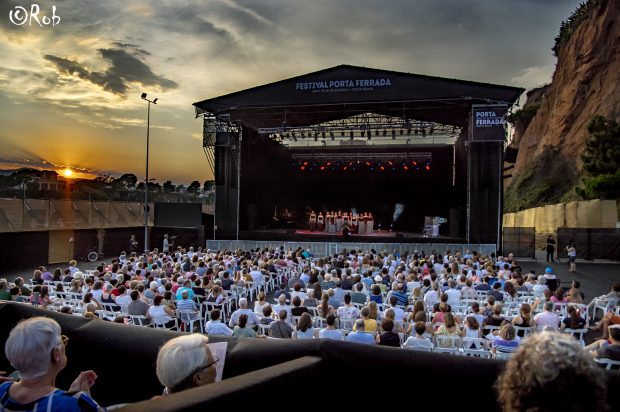 And to ensure that the 14 choir singers could perform free from stands and cables on the stage, it utilized a total of nine WIN 42 BPHH UHF systems. The dual-channel systems comprise a 19" True Diversity receiver, beige-colored headsets and compact pocket transmitters, which were conveniently attached beneath the robes of the Girona choir members. "We needed a reliable system that was capable of simultaneously transmitting 18 channels at optimum sound quality," explains Robert Reig from BTM Sound. "The WIN 42 units passed this test with flying colors."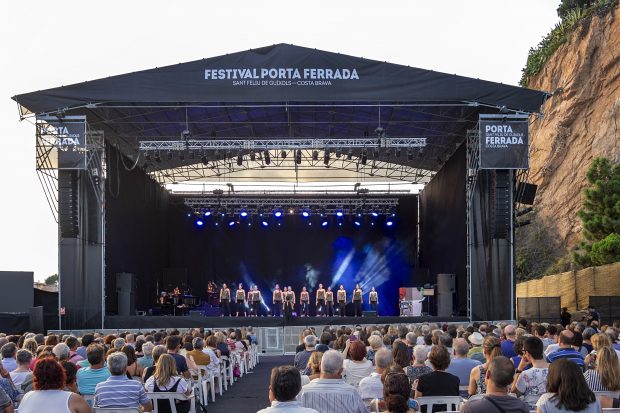 With its excellent audio quality, the LD Systems WIN 42 UHF wireless system provides a wide range of application options for live performances and installations. The system features 1680 freely selectable frequencies, whereby up to 20 systems can be operated simultaneously. The 19" True Diversity receiver has a wide range of system options, including status indicators for the transmitter battery and the mute facility, and multiple EQ presets.
The following equipment was used at the Porta Ferrada Festival:
4 x LD Systems WIN 42 BPHH 2 UHF wireless microphone systems (734–776 MHz)
5 x LD Systems WIN 42 BPHH 2 B5 UHF wireless microphone systems (516–558 MHz)
Further information:
festivalportaferrada.cat
www.btmsound.com
ld-systems.com
ld-systems.com/win-42-serie
#PortaFerrada
#Festival
#LDSystems