MOVO BEAM 100 Sets the Scene at "Sea You Festival" in Freiburg, Germany
Nature One, Sonne Mond Sterne, Airbeat One – these names almost always appear in the line-up when it comes to Germany's most important Electronic Dance Music (EDM) festivals. Somewhat under the radar is the "Sea You Festival" at Tunisee in Freiburg/Breisgau, Germany. As such, the techno event – attracting approximately 25,000 visitors each year – has a great deal to offer, which other established events are unable to match: a beautiful location right on the lake shore, a transformed telephone booth housing the world's smallest night club, and an extravagantly designed large tent pavilion using 96 MOVO BEAM 100 moving heads LED lamps from Cameo Light.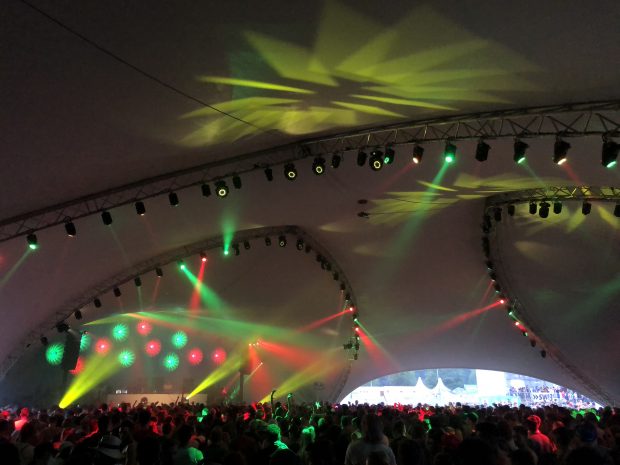 Doubling Up
For lighting design, festival facilities and the elaborate stage pavilion, the organisers once again relied on the services of TECSTAGE from Freiburg. Different to the previous year, the lighting crew, working for Technical Director Nicolas Delalay, Operator Oliver Lorenz and TECSTAGE Managing Director Markus Müller, doubled the number of MOVO BEAM 100s to a total of 96. "In 2018, we used a brand-new pavilion design at Sea You. Thus, in order to set the scene inside the visually stunning structure, the MOVO BEAM 100s were suspended along the curved traverses hanging from the roof of the pavilion," explained Müller.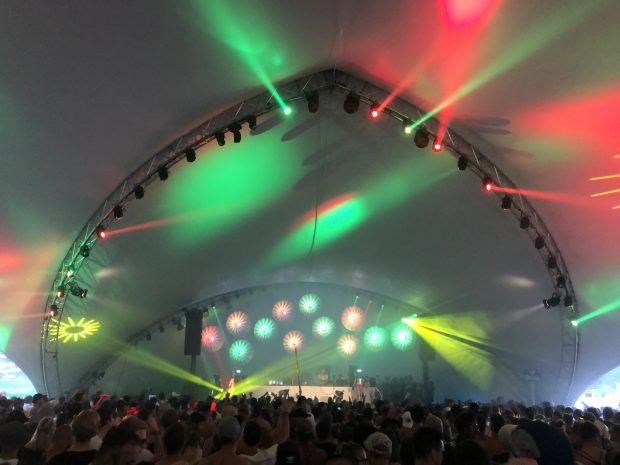 Trust and Validation
When asked to describe the qualities of the MOVO BEAM 100, Markus Müller, who was also responsible for stage and lighting design, needed just a few words: "The lamps are small, light as well as fast and light." Great experiences with the MOVO BEAM 100s in the previous year along with recommendations from several experienced lighting technicians contributed to the re-investment in the ultra-fast beam moving heads with the characteristic LED-ring.
EDM and Industry
In addition to the EDM festival, TECSTAGE also relies on the RGBW LED spotlights with their narrow precision beam angle of only 5.5° for use in the corporate and industrial sectors. In this way, the MOVO BEAM 100, among other installations, was used at the 60th anniversary celebrations (with around 1,400 guests) of Testo, the world market leader for portable trade fair equipment.
Further information:
cameolight.com/movobeam100
facebook.com/SeaYouFestival