PEOPEO VOODOO – Portable Sound System with Eminence Speakers
In the 1980s they were everywhere, forming an essential part of street culture and providing portable sound for a whole hip-hop and breakdance generation: Ghettoblasters with huge speakers, carried on the shoulder as per the fashion. 2018 is the era of Spotify and Bluetooth headphones, yet there is still a need for portable speakers. The start-up PEOPEO presents the VOODOO, a modern portable speaker in a backpack format that delivers not only powerful and impressive sound quality, but also features an eye-catching design. The VOODOO is built around a bass speaker which is distributed in Europe by the Adam Hall Group.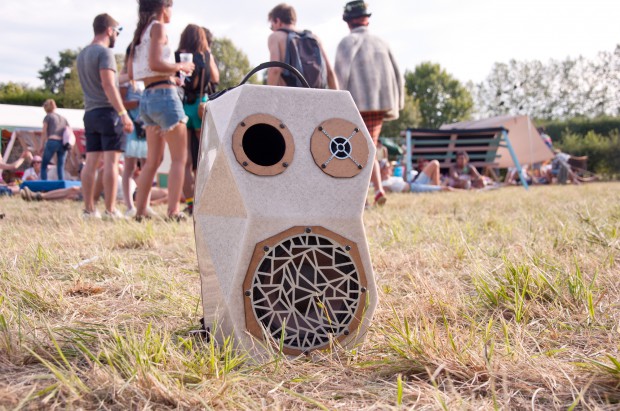 "We were fed up of underpowered, heavy and inflexible portable speakers," say PEOPEO founders Robin Cabé and Fred Giraud openly. "So we decided to develop the VOODOO." They financed their ambitious project by crowdfunding on Indiegogo.
The VOODOO doesn't go unnoticed, that's for sure. The angular backpack housing is borrowed from anthropomorphic African face masks and is made from ecologically sustainable flax fibres. Weighing in at just seven kilograms – less than half the weight of similar performing units – the VOODOO can be carried comfortably for longer periods. Inside, a class-D amplifier drives the 200-watt Eminence ALPHA 8A 8″ speaker. "The EA8A is a very compact and efficient speaker, even at low volume," explains Cabé. "From the outset we intended to use Eminence. During the development phase, we performed a variety of acoustic tests and took measurements, all of which confirmed that we had made the right choice."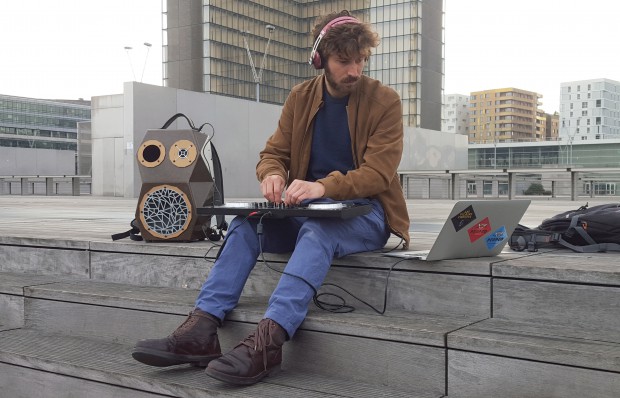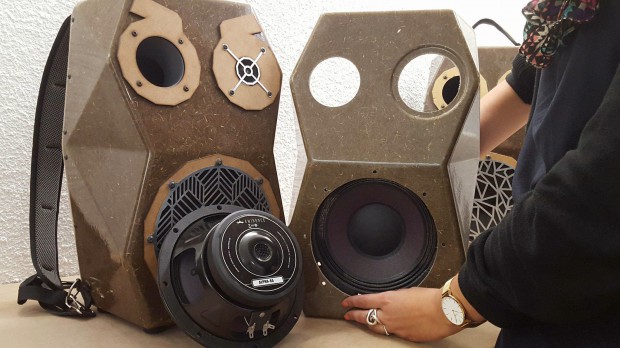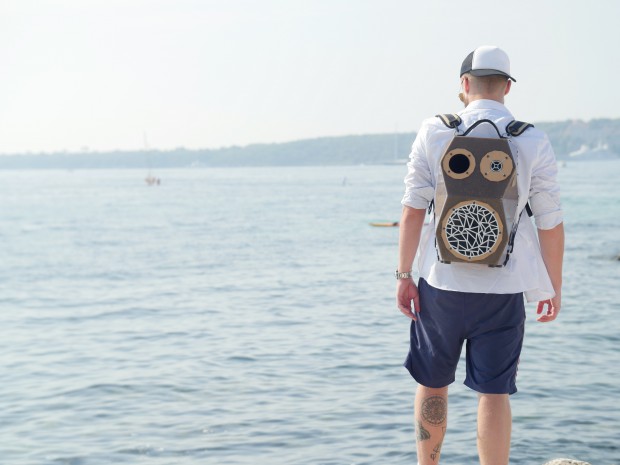 In addition to the class-D amplifier, with a battery life of up to 15 hours, the VOODOO also features a passive filter for improved sound adjustment and an electronically controlled anti-saturation filter that facilitates transparent, distortion-free playback, even at high volume levels. Furthermore, the characteristic shape of the housing reinforces the efficient dispersion of sound from the built-in Eminence speaker.
The VOODOO has both jack and wireless Bluetooth connection options. It is also possible to connect two VOODOOs to create a stereo system.
Anyone wishing to see and hear the PEOPEO VOODOO portable backpack speakers in action can do so at the Outdoormix Festival in Embrun, France (May 19th to 21st) and at the Music Video Awards in Berlin (May 23rd to 25th).
More information:
peopeo.io
eminence.com
www.eminence.com/Alpha 8A.pdf