We appoint Acoustic & Lighting System as exclusive distributor for Vietnam
We continue to expand our international sales network. With Acoustic & Lighting System, we have gained an experienced distribution partner in Vietnam. Acoustic & Lighting System is one of the leading event and AV technology distributors in Southeast Asia and will take over the exclusive distribution for the solutions of the Adam Hall Group brands LD Systems, Cameo, Gravity and Palmer with immediate effect.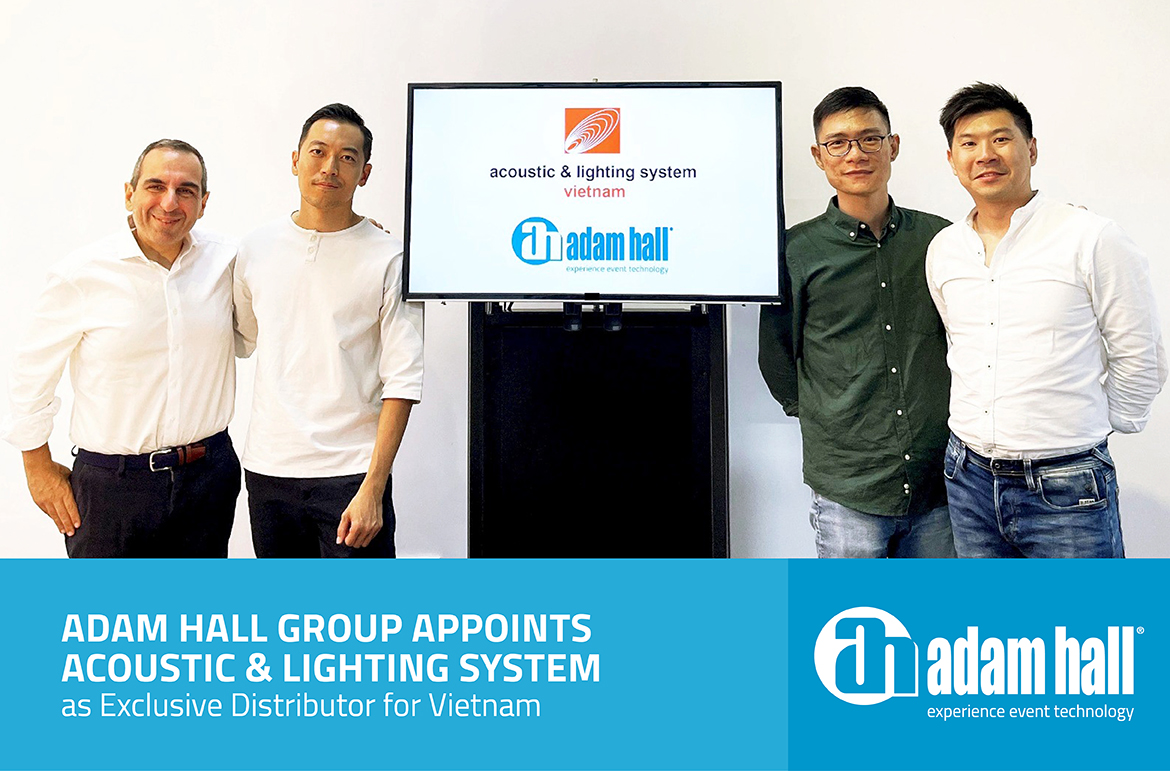 In addition to the Vietnam market, Acoustic & Lighting System with its more than 150 employees also covers the sales markets of Malaysia, Singapore, Indonesia and Thailand. The extended range of services offered by the A&L Group includes technical project consulting as well as a comprehensive service and maintenance offer for all sales brands.
"The Vietnamese market is one of the fastest growing regions in Southeast Asia and offers tremendous opportunities for a broad-based manufacturer like Adam Hall Group."

Ben Lee, Country Manager Vietnam of Acoustic & Lighting System
Glenn Lin, Business Development Manager, Asia Pacific, adds: "The A&L Group has more than 30 years of sales experience in Southeast Asia and extensive expertise in audio and lighting. Given the rapidly growing pace in Vietnam, Acoustic & Lighting System is the perfect partner for Adam Hall Group."
#AdamHallGroup #Distribution #EventTech #ExperienceEventTechnology
---
Further information:
acousticlighting.com