Adam Hall Group appoints SVI as exclusive distributor in Indonesia
We continue to expand our international sales network. With SVI (Suara Visual Indonesia), we have gained an experienced distribution partner in Indonesia. SVI is one of the leading distributors and AV integrators in Indonesia for the areas of audio, lighting, video, MI, automation and more and will take over the exclusive distribution for the solutions of our brands LD Systems, Cameo and Palmer with immediate effect.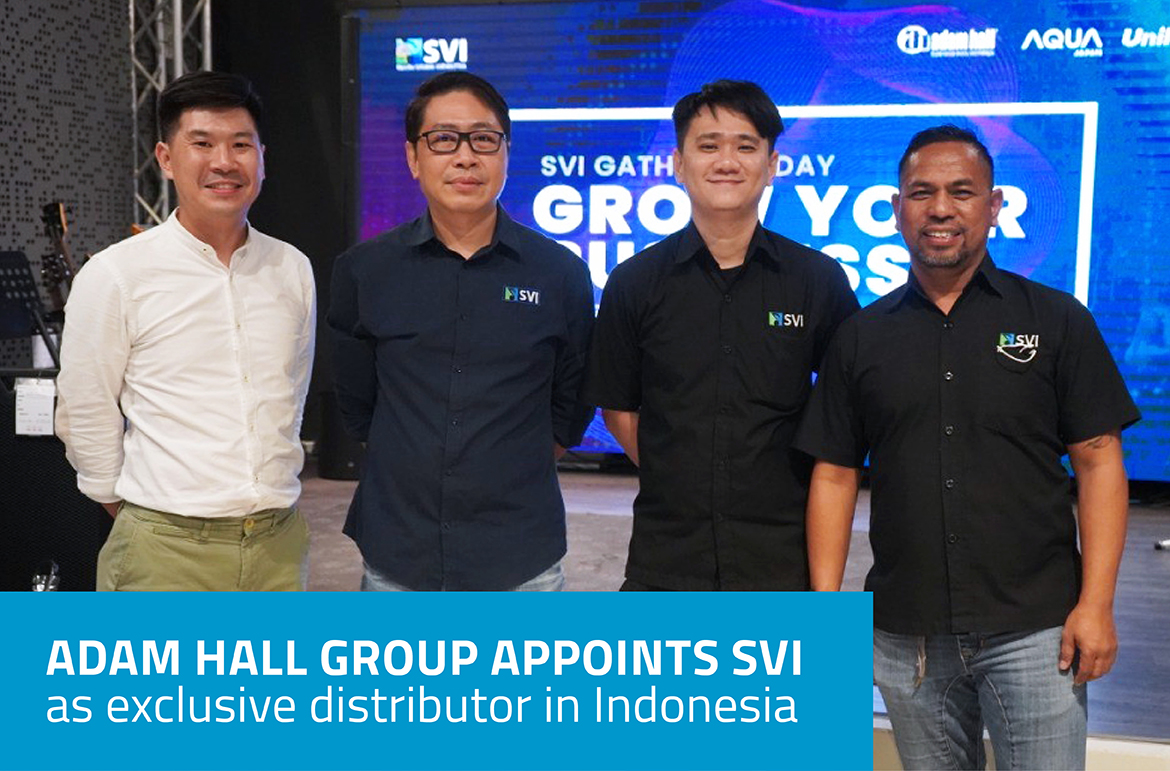 Founded in 1982, SVI offers a wide range of manufacturers, products and services to customers in the touring, broadcast, retail, hospitality, corporate and more sectors. In addition to international sales activities – including for Samsung Professional Display – SVI is also responsible as an integrator for the planning and implementation of numerous installation projects in Indonesia.
"As the leading distributor of commercial audio, visual & lighting in Indonesia we are very excited to be part of the Adam Hall family", says Setiawan Winarto, CEO of SVI. "As Indonesia bounces back from the pandemic, we with close relation and fast response from Adam Hall look forward work together with our more than 400 partners and system integrators to cover lots of new opportunities in B2B and B2G projects across Indonesia with LD Systems, Cameo and Palmer."
"With SVI, we are gaining a real big player that perfectly covers the diverse Indonesian market with its large portfolio and experienced team. In this way, SVI will optimally support us in positioning the LD Systems, Cameo and Palmer brands even more internationally. We are looking forward to the future cooperation and the first reference projects in Indonesia."

Glenn Lin, Business Development Manager, Asia Pacific
#LDSystems #YourSoundOurMission #Cameo #ForLumenBeings #Palmer #BeTrueToYourSound #EventTech #ExperienceEventTechnology
---
Further information:
svi-indonesia.com
adamhall.com

ld-systems.com
cameolight.com
palmer-germany.com