Dutch restaurant "Zaal 4" with AUDAC audio installation
Near the Dutch village of Wijchen the preferred network member AVplus installed and programmed a complete audio installation for a cozy bar & restaurant called "Zaal 4".


Built out of an old cinema complex, which originated out of three theater rooms, this new bar & restaurant concept appropriately got the name "Zaal 4" (which means the 4th theater room). It even still has the original projector from 1912 and a lot of the other references to its old occupation, turning the establishment into a place with a very own and unique character. As it is the case with every complete concept; audio forms one of the most prominent elements in setting the right atmosphere. With the location being used as grand café, restaurant but also as lounge bar and party venue, the choice for the right audio system wasn't an unimportant issue.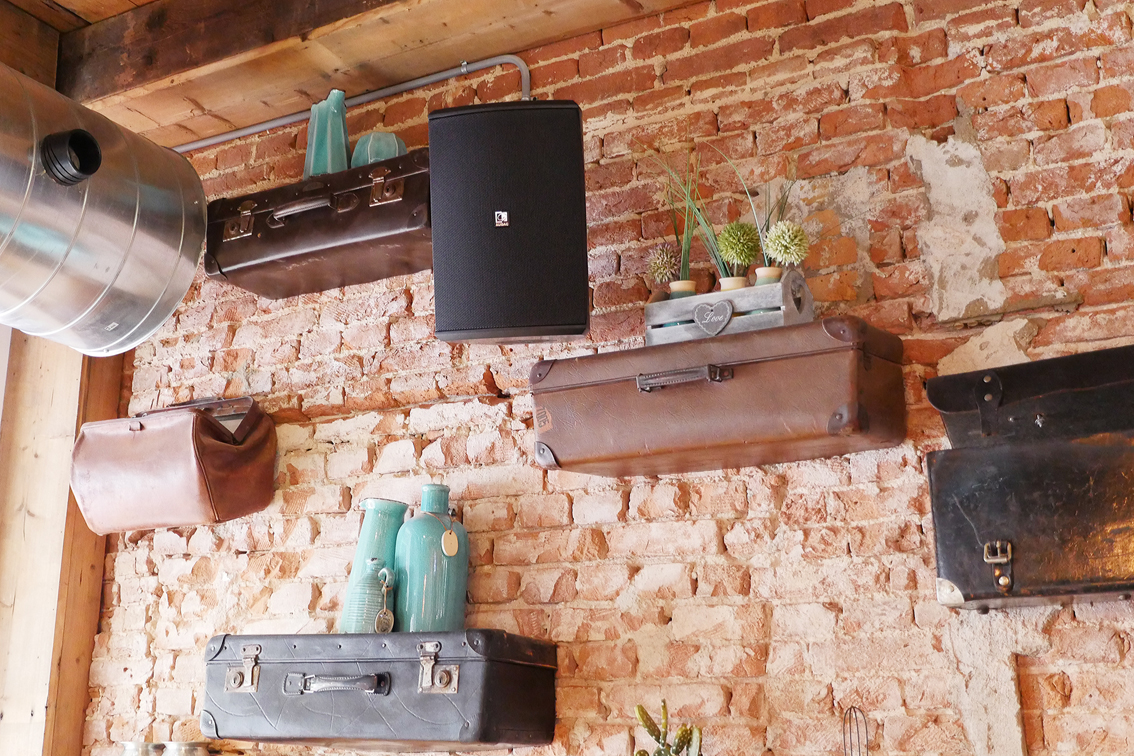 After consultation with the owners of the complex, AVplus chose to go for the AUDAC PRE126 user-friendly pre-amplifier. With this 6-channel sound mixer the two levels of the hospitality business (restaurant, lounge/party area) can be controlled separately for an optimal adjustment.
An ultimate dispersion of sound is generated with a whopping amount of 14 AUDAC VEXO8 compact high-power speakers and four AUDAC BASO 15 bass reflex cabinets. The tight speaker design perfectly matches the retro cinematic atmosphere and above all this place will not fall short of sound. The whole speaker system is powered by only three AUDAC SMQ750 amplifiers that are capable of delivering sufficient power to all wall speakers and the bass cabinets at the same time.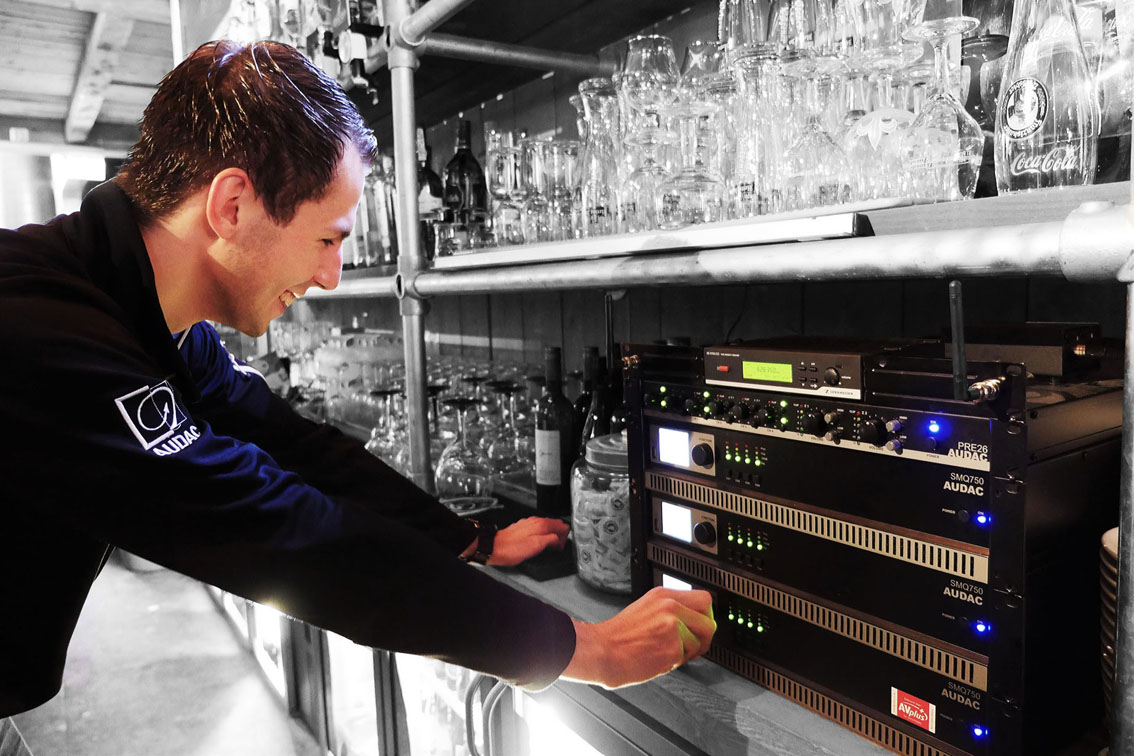 "Another advantage of this set-up is the fact that a band or DJ when playing on weekends or at an event in one of the party rooms, can very easily connect to the system due to the strategically installed XLR connection plates." says Tom Hijmans, installer at AVplus.
AUDAC: "Our partner AVplus explicitly let us know that the hosts of 'Zaal' 4 were amazed with the sound quality and are delighted about their new sound system."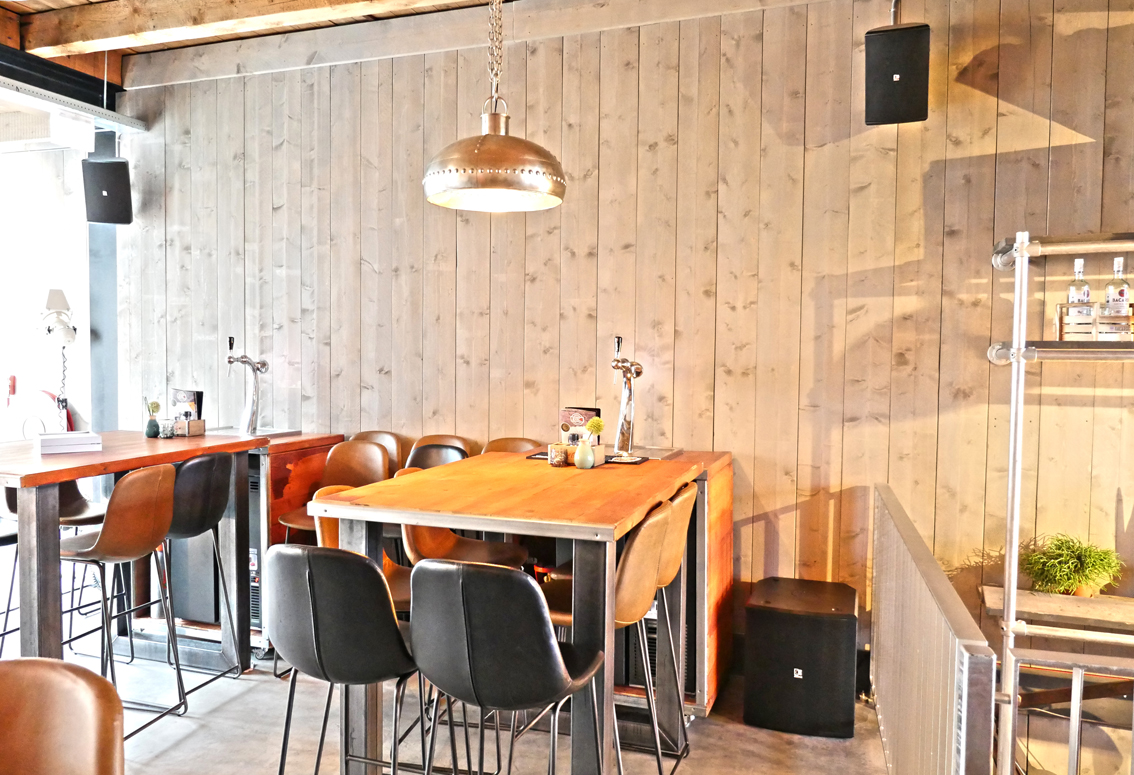 The distribution of the brand AUDAC for Germany and Austria is at the Adam Hall Group, a leading German manufacturing and distribution company providing event technology solutions around the globe.
Further information:
audac.eu
www.adamhall.com