Let's meet at the NAMM Show 2022: June 3-5 2022
From Friday June 3 to Sunday June 5, the NAMM Show in Anaheim, California, will take place live again after a two-year break – and our colleagues from "Adam Hall North America" will also be there! This year, everything revolves around the relationship between change and tradition – in business, in life, and especially in our own mindsets.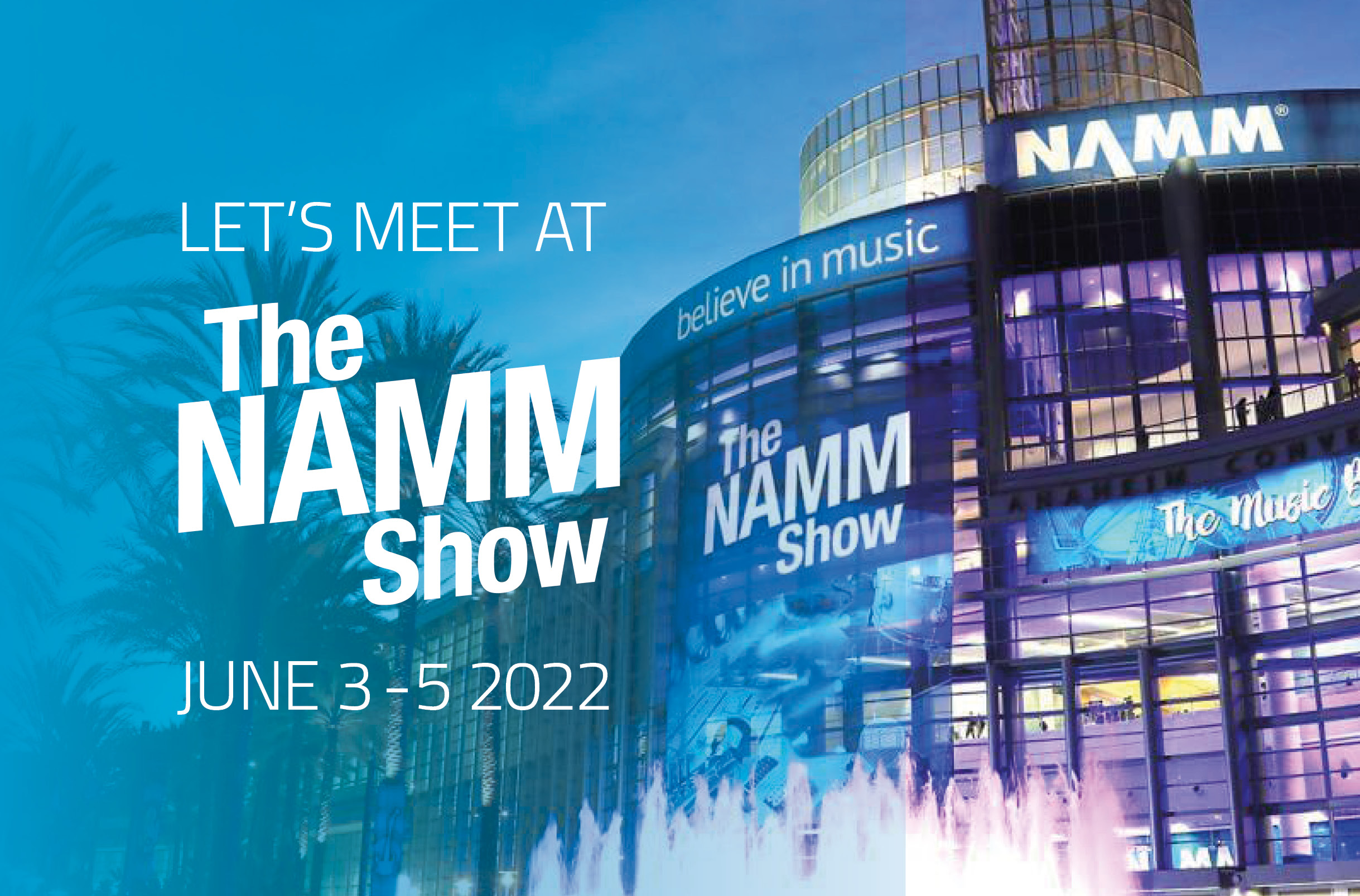 It's been over 2 years since we haven't meet many of our partners and friends at a trade show in US, this is why we felt that the NAMM show will be a good opportunity to reconnect with the music, sound and live event community. We will showcase some of our highlight products, we'll meet many of our partners for new business opportunities, we'll present our product portfolio for the retail market and we are also looking to expand our sales representation network in the music retail.

Gabriel Medrano, President / COO Adam Hall North America
We would therefore like to draw your attention in advance to two exciting presentations:
Firstly, at the "Breakfast of Champions" 🥐☕ as a prelude to the NAMM Show 2022 on Friday June 3 from 08:00 to 09:30 (live and on demand), Joe Lamond, CEO NAMM, together with our CEO, Alexander Pietschmann, and other guests will explore the question of how compatible transformation and tradition are for our industry during these current times.
In addition, the panel discussion "The Future of the Event Technology Industry—A European Perspective on the Next Few Years" 💡🌍 with Randell Greenlee from VPLT, Chiara Badiali from Music LeadJulie's Bicycle, Mike Keller, Managing Director Markthalle Hamburg, and our CEO, Alexander Pietschmann, will be available online on demand from Friday June 3.
You can find the whole NAMM Show agenda and schedule here: https://www.namm.org/thenammshow/2022/schedule
At the show, you'll find us at booth 16216 👈 Are you attending, and would you like to make an appointment with our colleagues? Send us an email at sales.us@adamhall.com – we look forward to meeting you!
#AdamHallGroup #ExperienceEventTechnology #WeBelieveInLive #NAMMShow2022
---
More information: