Dear Politicians: When do we talk? Statements from the Night of Light WORLD CLUB DOME Special Edition
Only time will tell whether the Night of Light has achieved its major goal – the concrete support of politics. With more than 8,000 participating companies and countless illuminated buildings in Germany, Austria, Switzerland, France, Italy and many more, the outstanding event on 22 June 2020 has set an overwhelming mark. The kicking soundtrack was provided by BigCityBeats from Frankfurt am Main, official streaming partner of the Night of Light, with a special edition of the world renowned WORLD CLUB DOME, streamed live from the Adam Hall Group's Experience Center at the company's headquarter in Neu-Anspach near Frankfurt.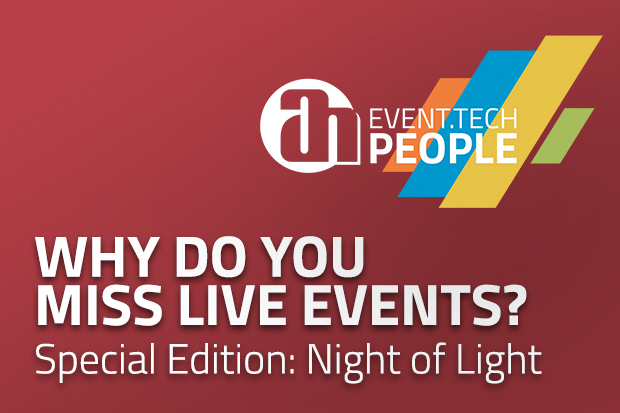 With a media reach of more than 20 million, a huge number of viewers worldwide followed the livestream on night-of-light.de and worldclubdome.com and enjoyed how Top DJs like Paul van Dyk, Gestört aber GeiL, Le Shuuk or Milk & Sugar performing an unique DJ set.
At the Night of Light WORLD CLUB DOME Special Edition, we asked people in the events industry: Why do you miss live events?
Paul van Dyk, DJ:
"Without events, there is a huge lack of communication and interaction. My source of inspiration is life itself. As an artist I had the chance to travel to many countries and come across many cultures and I always experienced this in a very positive way."
Sascha Schuster, Livestream Director:
"Colleagues who became friends."
Maik Euscher, Journalist eventelevator.de:
"People, technology and emotions."
Markus Pohl, Association Board ISDV & IGVW:
"All the madness and cheering that surrounds an event."
Luca Grazioli, Event photographer:
"Without events I become dulled in terms of my creativity."
Alexander Pietschmann, CEO Adam Hall Group:
"To get the chance to hug each other again, have a good time and get closer again."
Ilias Kousis, Bartender:
"The smiling of my guests."
Danielle Hof, Event Manager:
"My real profession."
Bernd Breiter, CEO BigCityBeats GmbH:
"When the gates open, that's a sublime feeling. I want that back."
Dear politicians: when do we talk?
#NightOfLight2020 #WeWillGetThroughThisTogether #EventTech #ExperienceEventtech
---
More information:
night-of-light.de
lk-ag.com