AUDAC Mounting set for speaker clusters
The CMA series is a cluster mounting set, allowing assembly of ATEO4 and ATEO6 speakers to any ceiling. This solution is especially designed for applications in large open indoor spaces where a uniform sound dispersion in all directions is required. Some typical application examples are: sports facilities, gym's, large warehouses, hallways, etc.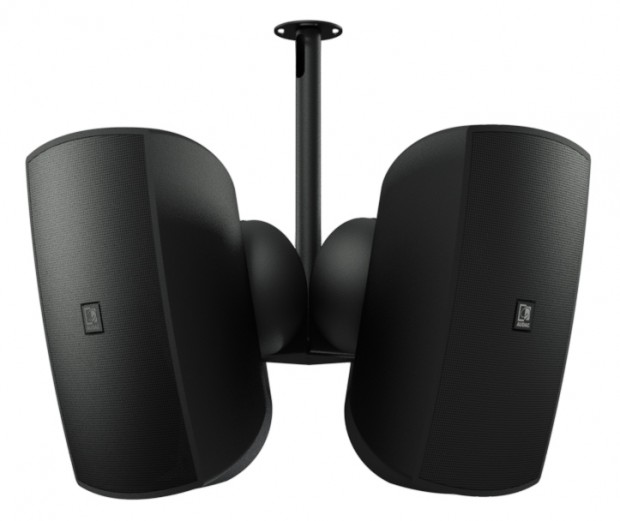 The CMA bracket is constructed of solid steel and comes fully assembled, including pole and ceiling mount. To assure a clean and elegant solution the pole allows cable integration, an solidly connects the cluster 360 mm from the ceiling.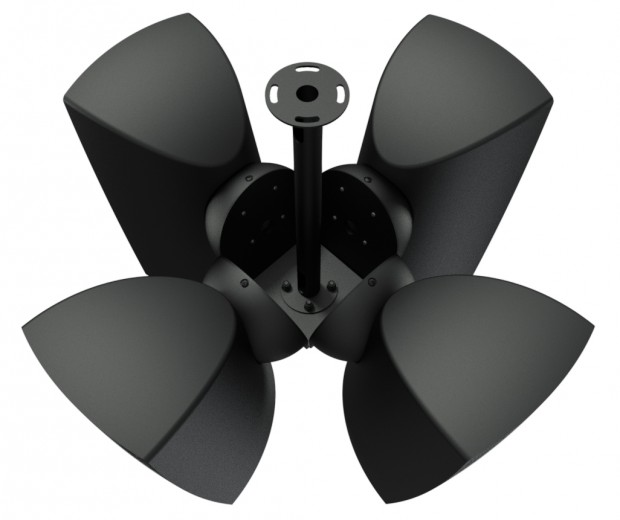 The tilted mounting plates in combination with the Clevermount™ bracket structure enable optimal directional placement in any application.
The CMA series mounting sets are available for the ATEO4 and ATEO6 wall speakers. Both come in two models: A two-speaker model allowing mounting of speakers in both opposite directions and a four-speaker model for a full 360° sound coverage. In each model of mounting set a choice can be made between a Black or White finish, to match the speakers color and blend in with the environment.
The distribution of the brand AUDAC for Germany and Austria is at the Adam Hall Group, a leading German manufacturing and distribution company providing event technology solutions around the globe.
More information: info@audac.eu